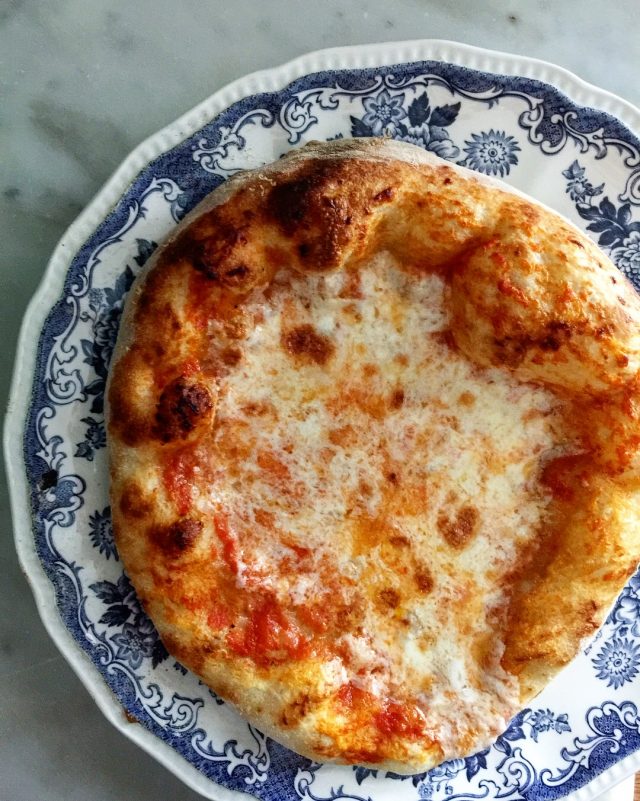 easy sourdough pizza crust
We really need to find a way to squeeze a day in between Saturday and Sunday, don't you think? I drove into the city yesterday (okay, I drove, they read and watched TV in the backseat for the hundred mile trek). The day began spending a few hours at The Met with two of my best friends, and then Isabella, Virginia and I took a long walk down to Bryant Park to visit so Kinokuniya so my girls could use gift cards from the holidays to buy some books.
A lot of driving for one day, indeed—4 hours roundtrip but my energies feel a bit recharged in a way that's only possible after spending time with friends who are like sisters. Now I'm plotting our menu for the week, and decided it was time to share my recipe for pizza dough made with starter instead of yeast for those of you also enjoying using sourdough starter.
How can you convert your favorite recipe from yeast to sourdough?
I used Clotilde's method for converting this All-Purpose Dough recipe. We eat homemade pizza quite often (as witnessed by the all the recipes for pizza here). While this starter-based dough is perfectly acceptable to use after an overnight chill in the fridge, I prefer a longer fermented dough, so set reminders for myself to make my pizza dough two days in advance.
Can you make pizza dough in advance?
This dough will even stay fine in the fridge for up to four days, so you can also pull from it as you need, the approach I often take. As for the actual baking, you can follow these directions for cooking the pizza. You can also use it to make these pizzette, which are perfect to pack in school lunch boxes.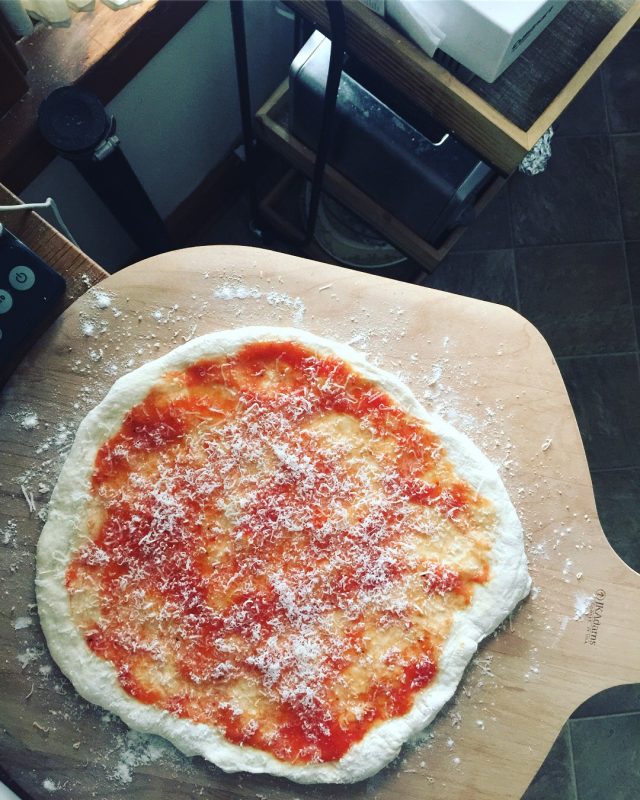 SaveSaveSaveSave
SaveSave
SaveSaveSaveSaveSaveSave
SaveSave
SaveSave
SaveSave