Pizzette, little bite-sized pizzas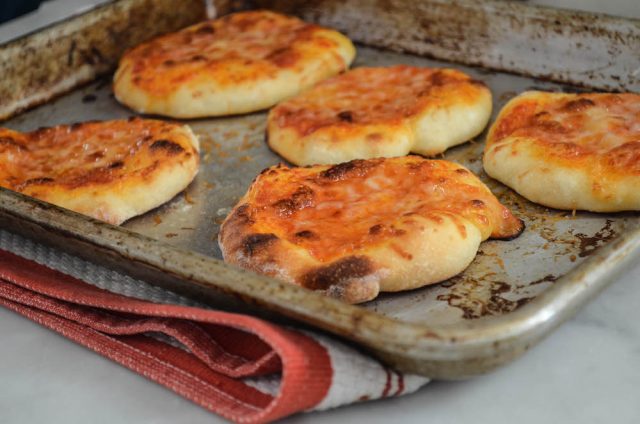 I know, it's been a deluge of Thanksgiving recipes here, but there's so much more happening in my kitchen these days. Pizza isn't a new thing around here, but this approach, making uber mini pizzas is a new thing, and I don't why it took me so long.
Virginia isn't a fan of pizza like me and Isabella. She also doesn't care much for chocolate. If we didn't look so darn alike, I'd swear she was switched at birth. Pizzette, these teeny bite-sized pizzas, though, are a different story.
She fell in love with pizzette when we went to Rome last December.
Oh, how Isabella loved being in the land of pizza. Slices, sold by the gram/ounce, are available at almost every bakery, along with these pizzette, pizzas that can be eaten in three or four bites.
Pizzette were the perfect snack to stash in my purse while we wandered around Testaccio, and neighboring areas. Old habits carry on, as I'm now remembering how I used to shove bits of toast or bagel into my coat pockets as I ran out the door to high school and college in the mornings.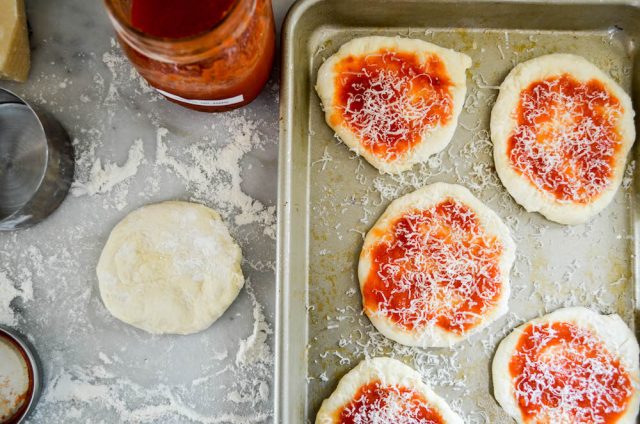 A few nice things about making pizzette. The smaller size makes them more manageable for kids to shape the dough. They're also super customizable, and since an adult serving is four to five (okay, maybe more than that…), you can opt for lots of different toppings.
It's not really a recipe I'm sharing today, but more of a tip. Making pizzette requires all the usual pizza-making basics: dough (this recipe), sauce, pecorino locatelli cheese, and mozzarella is optional. In fact, if you don't do dairy, or just aren't a fan of cheese on your pizza like Virginia, you can even skip it altogether. If I have roasted veggies in the fridge, I'll throw some of those on top, too.
Bake them on a sheet pan in a 475ºF oven for 10 to 15 minutes, depending on how crisp you prefer your crust. Pizzette are a nice way to bulk up a meal of soup, or a fun addition to a bread basket, so I guess we could call this a Thanksgiving recipe after all, I mean Italian-Americans would be totally fine with this idea.
My original birthday dinner plan for tomorrow was to go out to the Red Onion, but I'm leaning towards staying home now, cuddling with the kids, making these pizzette, and a hearty fall salad (I know there's some roasted butternut squash in the fridge, and still some kale in the garden). I hear there are plans for the girls to make me a cake, too. And if Mother Nature is feeling generous, maybe there'll be some sunshine during the day between the raindrops in the forecast. Hope your week has been a peaceful one. —xoxo
SaveSave
SaveSave
SaveSave
SaveSave
SaveSave