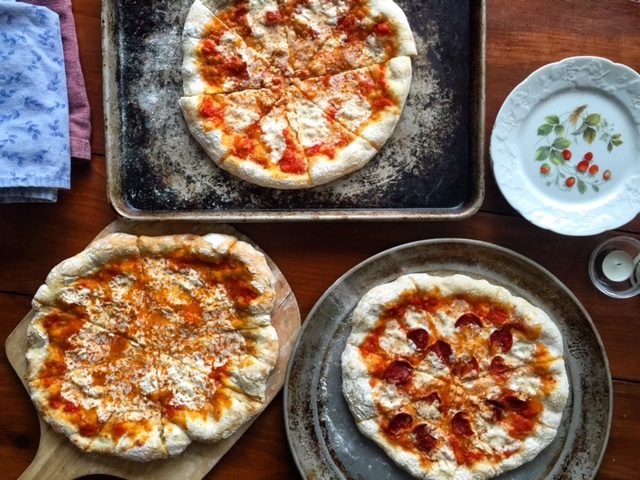 I remember years ago, Isabella came home from elementary school, and told me her gym teacher said pizza was junk food. They were covering a healthy eating unit in Phys Ed. You've never seen a head whip around quicker than mine. If you do it right, and take a balanced approach, I'd go so far as to say pizza is health food. Okay, I know. I'm reaching far here, people. But really, the homemade version is nothing to demonize. The crust is a simple combination of flour, yeast, salt, and water. A homemade tomato sauce is nothing more than tomatoes, olive oil, salt, and basil. And when it comes to the cheese, I try to mostly use a freshmade mozzarella from the Italian market. You should see my freezer, with containers of mozzarella balls suspended in a sea of water from Caputo's.
So, today my friends, I'm collecting my best pizza recipes in one post for you to enjoy as much as we do.
It's funny how after all these years (it's been four, or so), that this story still sticks in my mind. It's not just because food is such a big part of my life. Teaching my daughters how to have a healthy relationship with food is very important to me. I've much left to learn in this life, but the one thing I'm acutely aware of is that food is both a physiological and emotional issue. We eat for a number of reasons: hunger, depression, happiness, to celebrate. A much better approach to that healthy eating unit would've been to compare fast foods with their homemade counterparts to show that cooking for yourself, and choosing wholesome ingredients, is an essential part of a healthy diet. My pizza making styles (and recipes) have metamorphosed through the years, but one thing remains the same. Pizza is a weekly staple in our dinner routines, and it's not going anywhere any time soon.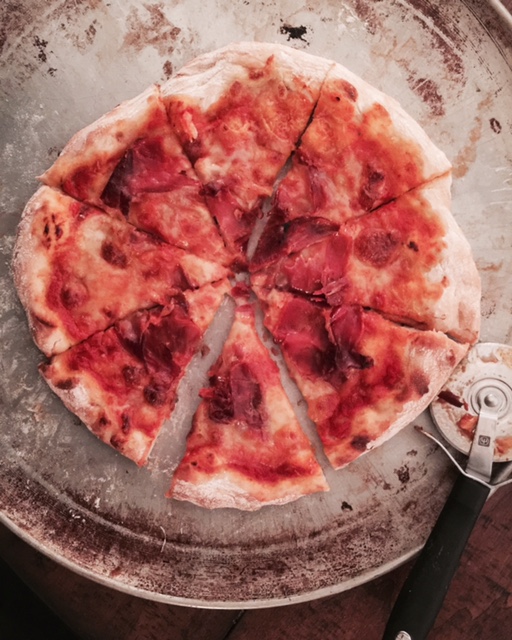 My Best Pizza Recipes here on In Jennie's Kitchen
Whole Grain Pizza to Swoon Over
5-Minute Pizza Dough (with a bonus video)

Some more pizza inspiration from my friends sharing in this week's Food Network Comfort Food Feast.
Feed Me Phoebe: Easy Mexican Breakfast Pizzas with Avocado
Creative Culinary: Pear, Gorgonzola and Hazelnut Pizza with Mixed Green
The Lemon Bowl: 5-Ingredient Chicken Pesto Pizza with Sun-Dried Tomatoes
Homemade Delish: Superb Pizza
Daisy at Home: Pizza Panini
Healthy Eats: 5 Smarter Ways to Eat Pizza at Home
Napa Farmhouse 1885: Six Pizza Recipes For Your Academy Awards Party
In Jennie's Kitchen: Best Pizza Recipes
Taste with the Eyes: Pretty Smoked Salmon Pizza with Chive Blossoms
FN Dish: 5 Ways to Eat Pizza for Breakfast