8 Pumpkin Recipes That Aren't Pie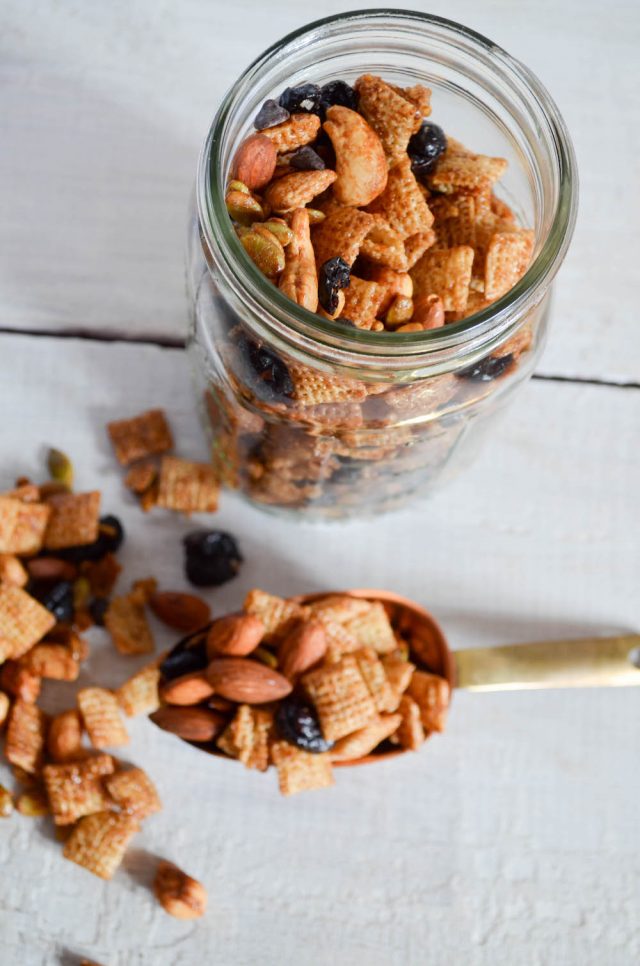 Okay, so I'm cheating a little with the recipe in the photo above because it doesn't contain pumpkin but it does have everyone's favorite flavor pumpkin spice. Some of you may be rolling your eyes, thinking "I don't like pumpkin spice". I promise you probably do, just not when it's called that—don't forget pumpkin spice refers to more than just lattes (although you will find a recipe for homemade pumpkin spice syrup below if you want to make them at home).
I mean, it's cinnamon, cloves, ginger and allspice—what's not to like about that combination? Throw in a cozy sweater, some Christmas movies and I'll meet you on the sofa with fuzzy slippers. Incidentally, yesterday's torrential downpour really had me aching for November, so I'm excited it's just a few days away, and not just because it's my birth month. I'm eager for the time to change, and recapture some early morning light even if it comes at the sacrifice of light at the end of the day.
Aside from the outlier pumpkin spice chex mix recipe, the other seven recipes all contain pumpkin without being the usual suspect of pumpkin pie. Happy fall baking! xo-jennie