Giving Calendar: 12 Simple Acts to Spread Kindness, Joy & Empathy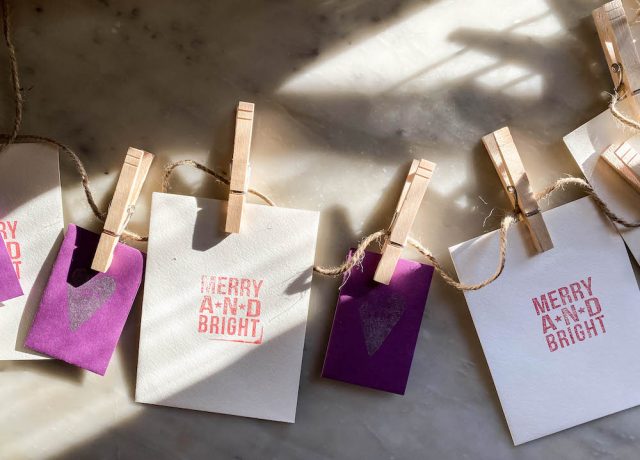 The vegetable stock is done for the gravy. The pie crusts have been prepared & rolled but not a pie has been baked yet. Yes, I am incredibly behind for today's Thanksgiving meal according to the standards I set for myself. But you know what? When I woke up this morning the first thing that came to mind is that I was waking up with both my children sleeping under the same roof, and right then and there I realized my Thanksgiving was already perfect with nary a dish cooked.
I wish you all the most peaceful of days today, and every day. Last weekend I mentioned a special project I'd been working on, called a Giving Calendar. It's my alternative to an advent calendar. If you love the thrill of opening a little surprise every day, but don't want to consume more things, then this very easy craft project is for you. If you're not Christian, but always wished to have an advent calendar, then this project is for you—it transcends religion.
Our common denominator, regardless of religion, gender and race is being human. I wish healing our divides and repairing the injustices that have been committed against so many people in our society was as simple as everyone seeing each other through that lens. I am realistic, though, and know it is not. What I do believe is that we can all act in ways that create positive ripples in the world. This giving calendar is just one way.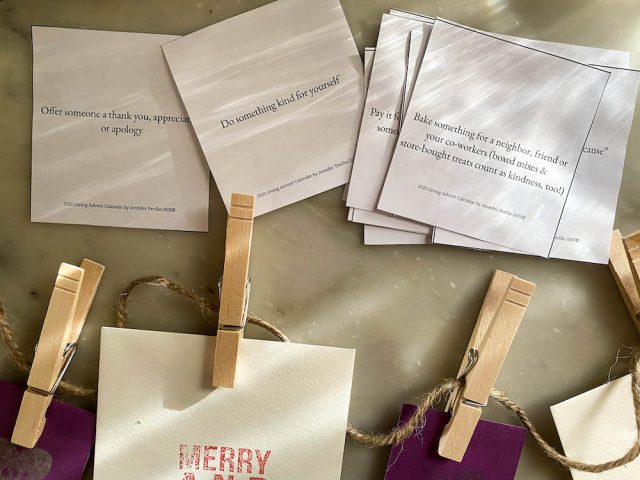 All you need are 12 envelopes (any size you choose), creativity to decorate the envelopes (glitters, stamps, markers or pencil to draw on them work, too!), some clothes pins or binder clips, a printer or pieces of paper to write down the 12 prompts on the template below and twine to hang the envelopes.
Every day for 12 days you'll get to open an envelope with a prompt to remind you kindness is easy. Once the 12 days are over my hope is this experience leaves an imprint in your mind, and long after this season of caring and giving is done, you remember we don't need a holiday to donate to a food bank, write a note to friend or do something kind for ourselves. Simple acts of kindness are something we can do every single day.
Here is the link to the free Giving Advent Calendar. 
Peace and kindness, always.—xo,j.