How To Toast Pumpkin Seeds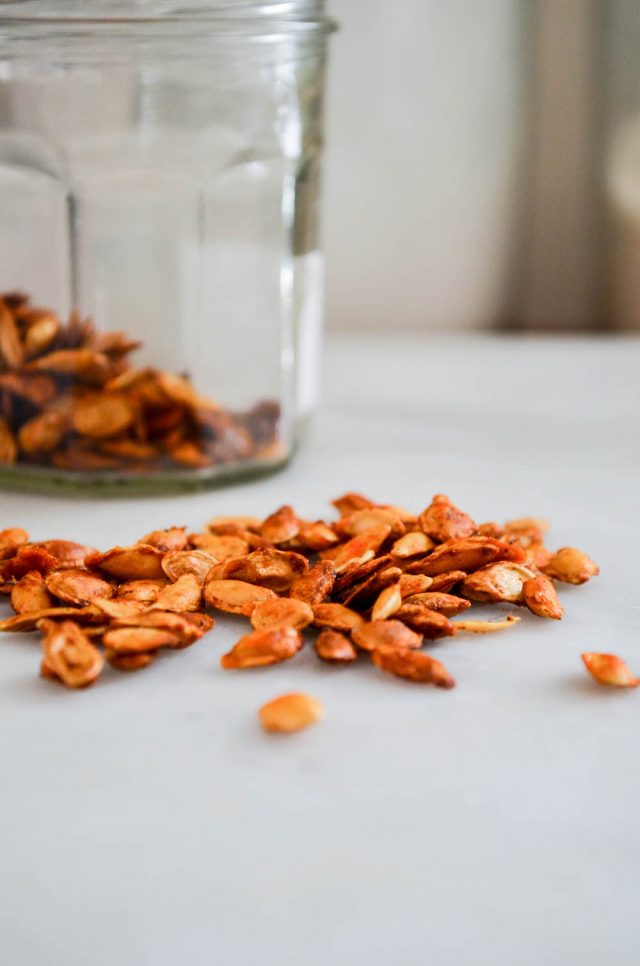 After decades of carving pumpkins, and trying to convince myself to roast and eat the seeds, I finally abandoned the idea years ago. I love shelled pumpkins seeds, but had given up hope of making edible use from the innards scooped from our Halloween pumpkins, so into the compost they always went.
Recently, I came across an Instagram post that piqued my pumpkin seed curiosity: start by boiling the seeds before roasting them. I thought it was on Heidi's feed, but it turns out she's firmly in the "no need to boil" camp.
Having never tried this before, I was willing to give it a try. I used the seeds from a rather large butternut squash as my test subjects. In case you didn't know, seeds from all the winter squash flooding markets now are edible (pumpkin, butternut, acorn, delicata, etc.).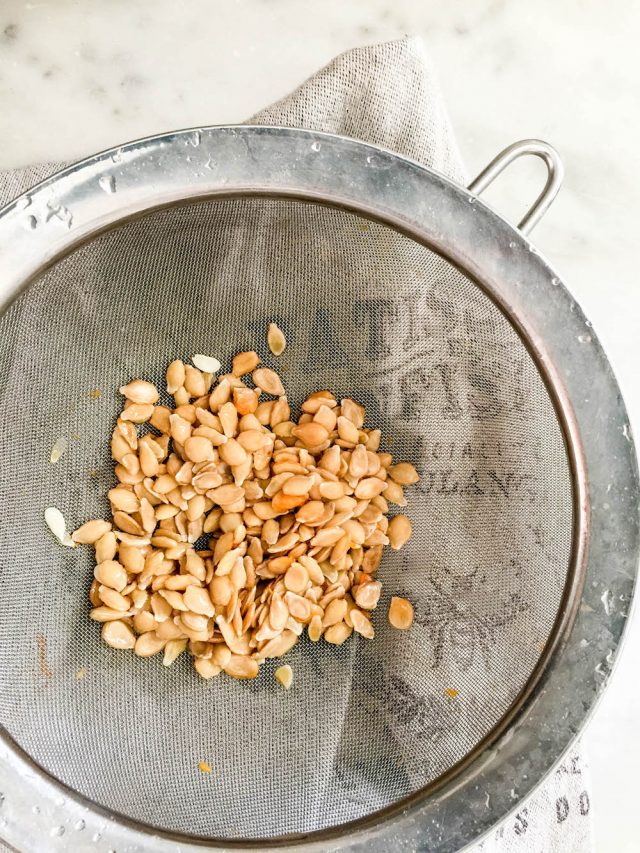 So, why boil your pumpkin seeds before roasting or toasting them?
The biggest reason this will be my go-to method for roasting pumpkin seeds the rest of my life is it removes all those annoying stringy parts of the squash. A brief boil rewards you with a clean canvas. Par-boiling also softens the shells. This results in a crispier toasted pumpkin seed, odd as it sounds.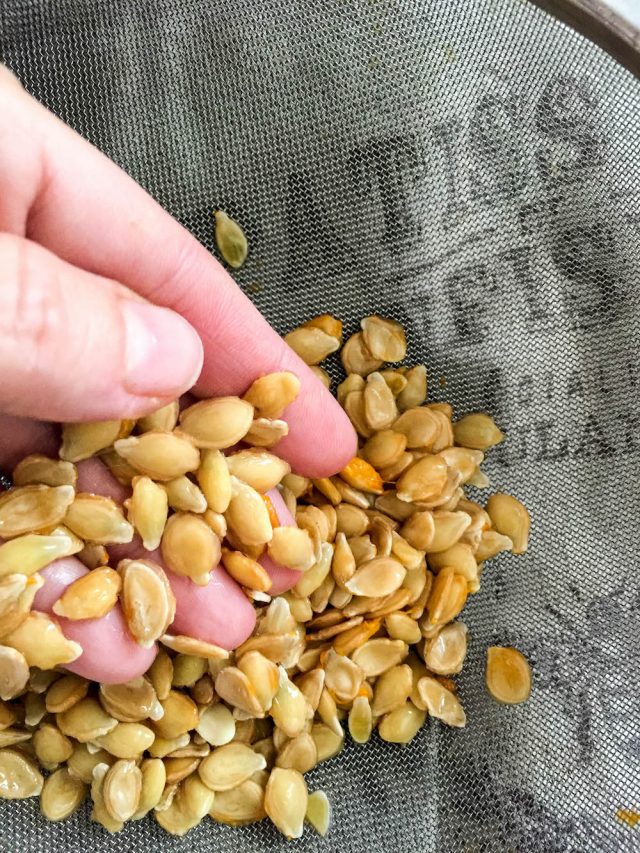 As for seasoning, you can go simple, and just toss your pumpkin seeds with olive oil and sea salt. I generally opt for something more flavorful. A few dashes of smoked paprika livens them up nicely. For a sweeter twist, you can use cinnamon, and a few pinches of sugar, if you must.
The recipe below is more a guideline than rigid rule, hence the lack of measurements. Trust your instinct on this one. The toasted seeds are a great snack, add texture to soups and salads, or in the case of the photo above, serve as a great garnish on purees of all sorts (recipe for that creamy pecorino butternut squash puree is coming soon!).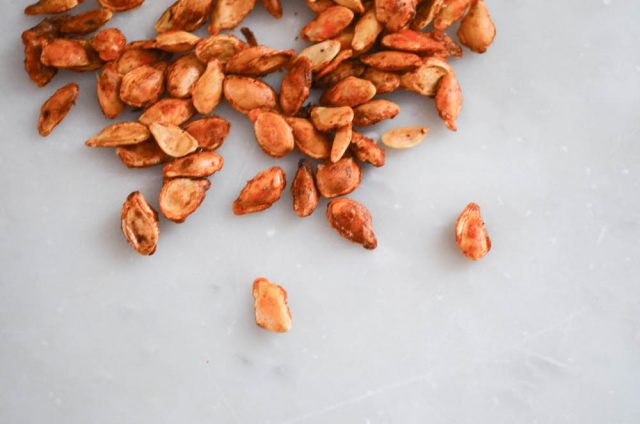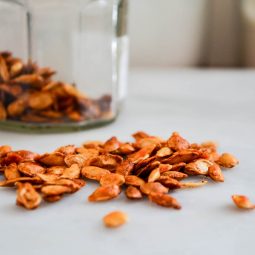 How To Toast Pumpkin Seeds
Ingredients
seeds fresh-scooped from a pumpkin

or any other squash (butternut, delicata, acorn, etc.)

olive oil

sea salt

to taste

dried spices

optional & to taste (smoked paprika, cumin, coriander, cinnamon, allspice)
Instructions
Preheat oven to 375ºF.

Rinse the seeds in a bowl of water, separating as much of the of stringy squash pieces.

Add the seeds to a pot, size dependent on how many seeds you're cooking. Add enough water to cover the seeds.

Bring to a boil over medium-high heat. Reduce to a vigorous simmer, and cook for 5 minutes, Strain seeds from water. Add to a towel, and rub off excess water.

Line a rimmed sheet pan with parchment paper. Scatter seeds on pan. Add a drizzle of olive oil, sea salt, and spices, if using. Spread seeds into a single layer.

Roast for 10 minutes, stir and spread back into a single layer, Roast for 10 to 15 minutes more, until seeds are dry and crisp.