Why You Need to Learn How to Make a Flax Egg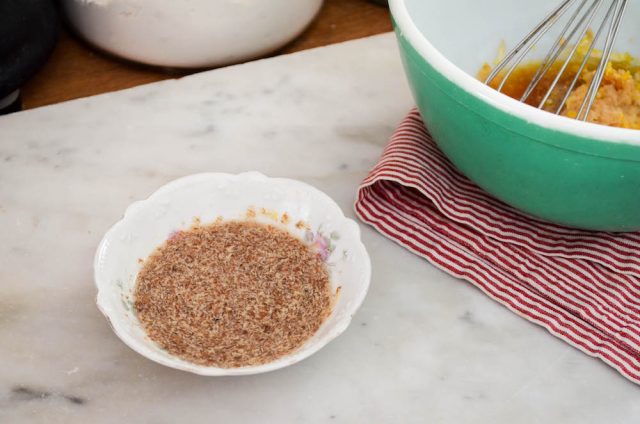 I've always been a big proponent of eggs. They're a relatively inexpensive source of protein. They're also a good source of choline, important for brain development in children and older adults. So, while I've made a lot of modifications to the way I eat over the years, eggs are one thing I've mostly kept in there, even in my most vegan-leaning moments.
Being a skeptic of most food trends, the idea of using a flax egg was one bandwagon I never jumped on. Yogurt was always my back up when I needed an egg substitute in baking (1/4 up or 50 grams per egg needed, works wonderfully in most cake and cookie recipes). Well, let's just say my current self is wishing my past self had experimented with this long ago.
The obvious reason for using a flax egg is it's dairy-free, whereas yogurt is not. This nixes two allergens with one solution. Needless to say, but I still want to point out, that flaxmeal eggs are best used in baked recipes where eggs play the role of a binding agent. Recipes that require eggs to be separated, and whites to be whipped need not apply.
Be sure to use flaxseed meal when you make a flax egg. If buying the whole seed, you'll need to grind it yourself at home (a coffee grinder will do the trick).
Also, be sure to store the flaxseed meal in the fridge. It's quite perishable, and comes in large bags that can take a while to work your way through. I decided to give my flax eggs a trial run with two tried and true recipes: Bella's Honey Cake and Homemade English Muffins. I felt more than confident in the honey cake recipe, but the English Muffins turned out to be the true surprise—both recipes came out perfect. Isabella said she wouldn't have known I did anything different if I hadn't told her.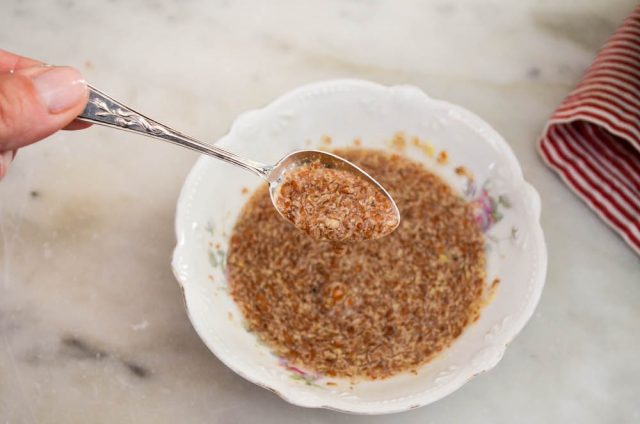 I'll write more about the English Muffins soon since I worked on a vegan version using flax egg with almond milk, and then again with just plain water. For now, I'm sharing how to make a flax egg in case this is something you want to give a try. I'll be using them often, both intentionally, and for those moments when I want to bake but have no eggs on hand (it really does happen, hard as that may be to believe).
This recipe is now part of my new site, Simmering. It can be found here.
SaveSave
SaveSave
SaveSaveSaveSave
SaveSave
SaveSave