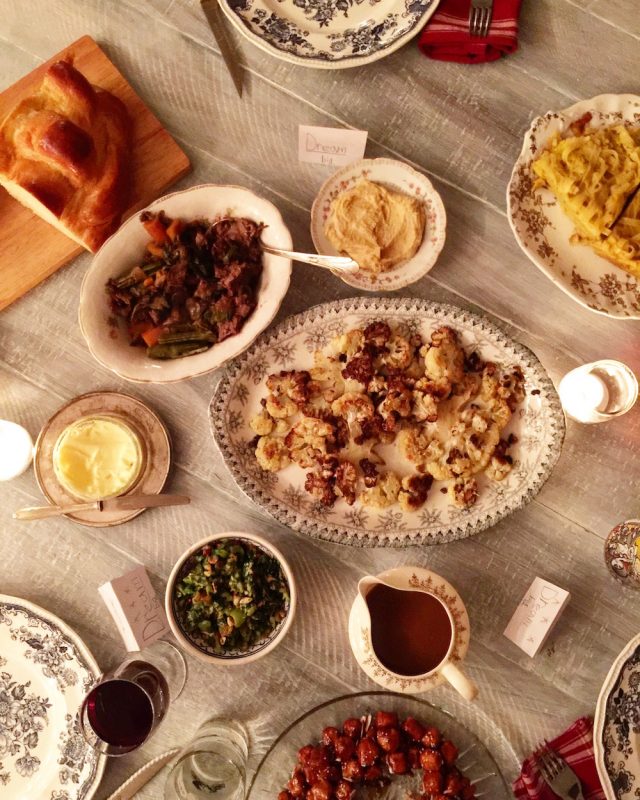 Just when I feel like we're starting to settle into a weekday routine, I realized I'm gone for dinner two nights in a row this week. One day is curriculum night for Virginia's class, and the next evening I'm in New York City overnight for a conference and to see a play. So, it's a bit of an off week for me, cooking-wise.
I'll make this corn & bean chili for the girls one night I'm away. For the second night, I'll let them and the sitter have a go at one of the Marley Spoon meal kits (see below).
I'm hoping to give flax "eggs" a try in this English Muffin recipe this week, too. Has anyone used flax or chia eggs? I know this isn't a new trick, but it's a new one for me, and curious to give it a try.
There are grapes begging to be used up in the fridge, so I'll be making raisins, hopefully, today. I realize how ridiculous that sounds, and know Michael is eye-rolling me somewhere, but I'm very excited to have these for my holiday baking this year. I've already set reminders in my calendar for mid-October to make the gingerbread dough from Classic German Baking (it requires almost two months "aging" in a cool, dark place before baking).
I just picked up two bunches of concord grapes at the farm stand, so these Concord Grape Muffins will be happening at some point this week (I'll also seed and freeze some grapes to make muffins well into winter!). That's it for me this week. Hope everyone is having a wonderful weekend. xo-Jennie
Marley Spoon (ordered General Tso's Tofu & Chicken Stir Fry Wraps from this week's menu)
Soaking chickpeas to make these falafel & creamy tahini sauce
All-Purpose Dough for Pizza Friday
These Date, Tahini & Chocolate Truffles are great guilt-free snacking throughout the week. I haven't made them in a while, but Virginia reminded me of them a few days ago, so they're on my To Make list this week, too.
SaveSave
SaveSave
SaveSave