Concord Grape Muffins: Freeze Now, Bake Later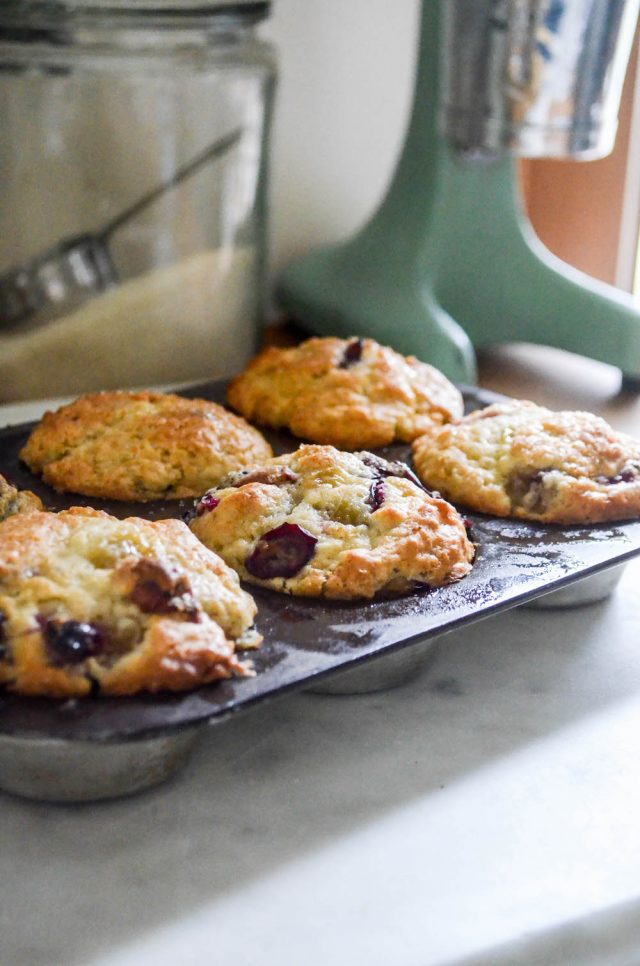 It takes a little mental warm up to make the first batch of Concord Grape Muffins for the season. Instead of focusing on the tasty results—tender crumb, speckled with little bursts of grape jam, I fixate on the time it takes to seed the grapes before said muffins can become a reality.
And without fail, every year, once I get through making the first batch, I wonder why I waited. Yes, it takes time, about 10 to 15 minutes to remove the seeds, but it's really well-worth it. The season is so short, and it's not like I'm making concord grape muffins every day. Although, if I did, maybe I'd be faster at seeding them!
Thankfully, I can make a few extra batches of these concord grape muffins now that I discovered I can freeze and bake muffins straight from the freezer. This has been life changing. I mentioned it briefly, almost an after thought in my recent recipe for Oatmeal Banana Muffins.
Making muffin batter in advance, then freezing it & baking it straight from the freezer means warm, homemade muffins can at (almost) a moment's notice.
Once you fill the muffin tin with the batter, you can place the tray in the freezer until the batter is frozen. This works best when using muffin tin liners (as opposed to greasing the tins with butter or cooking spray). Transfer the frozen muffins (with the liner intact) to a ziptop bag. Remove as much air as possible, and freeze for up to 1 month. Place frozen muffins back into a tin, and bake in a preheated oven, adding 5 to 7 minutes more to the baking time in the original recipe.
You can find my original recipe for Concord Grape Muffins here. I created it six years ago, and figure lots of people have that page bookmarked already. It's been updated with metric measurements, which is something I've been meaning to do for years. The girls love these muffins so much, so that means I'll be seeding a few more pints before the season is over.