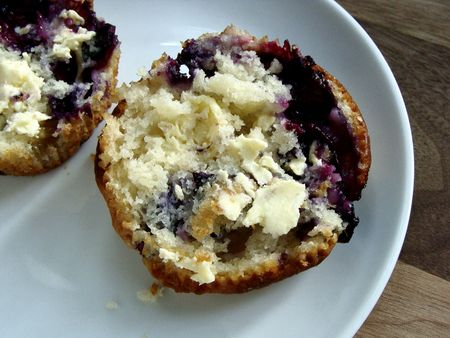 I felt pangs of guilt during my farmers' market shop last weekend. I mean, I'm supposed to love spring and summer, right? After the long frost of winter subsides, the glimpse of a scarlet hued strawberry sends me giggling with excitement. In fact, there are still some available, an oddity, really, for this time of year.
And the raspberries and blackberries. What are you guys still doing around? Don't get me wrong, it's been a lovely summer, plucking piece after piece to eat as-is or bake in a tart. But you've had your turn. It's time to call it a season and let others have their day in the sun.
Usually my first visit to the market after vacation is filled with regret. If only I'd canned one more jar of peaches, or made fresh tomato bruschetta more often. This year, though, a wave of excitement washed over me. While I've been a firm believer in eating locally and seasonally, this is the first time I'm really okay with saying goodbye to my summer loves.
It also happens to be my fourth year canning and preserving.
I started that first summer with strawberry jam. Two years later I dipped my toes in deeper with tomato jam. Last year I tried my hand at canning peaches, inspired by Amanda Hesser's article in The New York Times Magazine.
This year I added tomatoes to my repertoire, both freezer preserved (the easiest way ever) and canned. I now have a freezer full of blueberries, raspberries, strawberries, grated zucchini, and some shelled peas. The pantry is has a full shelf devoted to assorted homemade, homecanned goods. Too little to last the whole winter, but just enough to keep my tastebuds sane until spring returns.
Preserving has renewed my love for the fall harvest, which lingers long after the warming rays of summer given way to cold, crisp skies.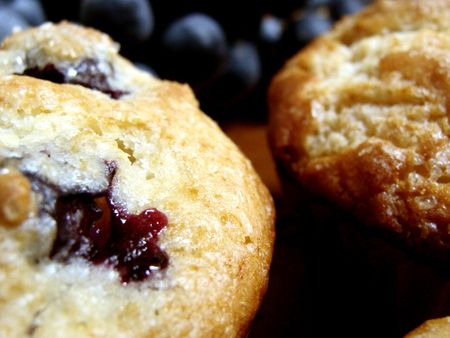 So, it is no surprise I resisted the cartons of blackberries and raspberries still hanging on for one last romp in the baking dish. See, the concord grapes were waiting to say hello. They know I love how the fruit pops messily from the skin. They know I accept them, seeds and all. No one else in my house ever pays them proper attention, finding their seeds bothersome.
Until I made these muffins.
Now, they come crawling out of the wood work, asking for some homemade butter to smear across the warm tops.
As poetic as this all sounds, I must warn you to set a plan for making these muffins. Seeding the grapes is a zen art, and one that I learned must be done only when you are truly prepared to surrender yourself, or at least the 15 minutes or so it took me for the amount needed here.
The first time I made them, I prepped the grapes in intervals. A little playtime with Virginia, then some slicing and seeding. This cycle continued for a while until they were all done, so it didn't so seem too tedious.
The second time I seeded them the night before, measured all my dry ingredients and left the kitchen set up to bake a batch when I woke, so the Mr. could bring some into work the next day.
The third time? It felt like sheer torture. The clock was ticking, with only an hour left before I had to meet the new babysitter. The fact that I was also testing a new gluten free all purpose flour mix I created upped the stress factor exponentially. Every seed seemed like an enemy, unwilling to surrender to the tip of my knife.
The moral of this story is only take on what you have the time to successfully and enjoyably accomplish. As for the last batch, you know the gluten-free ones? All that stressing was really because I wasn't sure if my labor was for naught. It was my first time creating my own all purpose flour mix. With just five minutes left on the timer, I flicked the oven light on. The pictures below are the end result.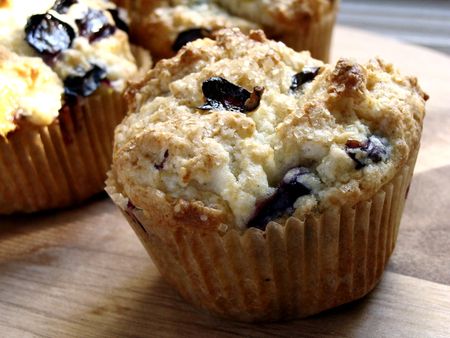 Yes, it was all worth it.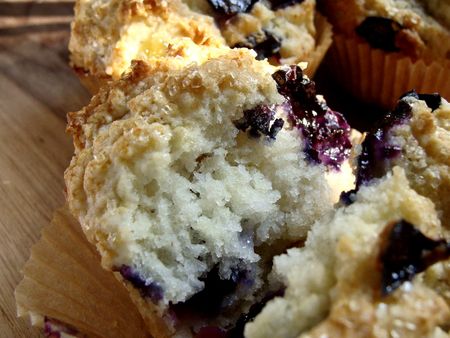 A tender, light crumb bursting with pockets of grape jelly—the concord's skins and flesh melt into little pools of jam. I'll leave you with the recipe for the regular version since my mix is still in development. It needs to be tested on a variety of recipes before I can give it the universal seal of approval.
In the meantime, if you're looking for some gluten-free inspiration, pick up a copy of Cooking For Isaiah,  written by my dear friend, and proof that living a gluten-free life doesn't have to be one of denial. In fact, it can be filled with potato leek soup with white truffle honey, smoked duck breast ravioli, and pumpkin dumplings with bacon and radicchio. Cooking for Isaiah is both gluten-free and dairy free, making Silvana's chocolate dipped chocolate donuts a win-win-win for the whole family.