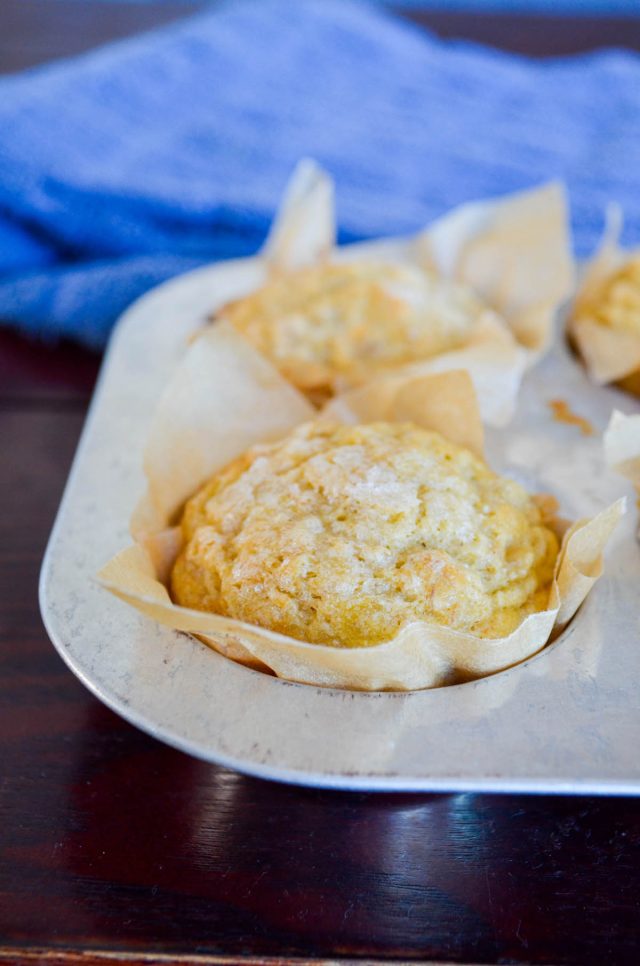 Life feels like it's been on fast forward since we came home from summer vacation three weeks ago (it feels more like three months). I've been meaning to share the recipe for these Oatmeal Banana Muffins, and would've forgotten about them had I not come across the photos while looking for another photo on my computer.
The good news is we're settling into new routines here, adjusting to life as a homeschool family. Some might say unschooling, and I have thoughts about this to share another time. Balancing working from home, being the sole provider of everything, from the roof over our heads to the meals we eat, plus curriculum planning has been quite the juggle, but I feel oddly more relaxed than I have in quite some time.
But back to these Oatmeal Banana Muffins, lest I get severely sidetracked again. This is a recipe you'll enjoy for it's ease, and if you're vegan, or avoiding dairy and eggs for any reason, it'll definitely be a keeper. I hadn't intended on making vegan muffins when the thought to make them struck. It was rather serendipitous, and really an exercise in improvisation.
I first made these muffins to eat while watching the sunrise on Cape Cod. It was near the end of our vacation, and pantry items were running quite low. No eggs, and no intentions to buy fresh ones since we were leaving in two days. A meager two tablespoons of butter, and no grapeseed oil, left me in the lurch until I decided to give olive oil a try. I've used olive oil before in muffins and cakes, but I wasn't 100% confident pairing it with bananas. Thankfully, it worked like a charm.
These Oatmeal Banana Muffins are the result of cleaning out the fridge, and a tasty way to use up overripe bananas and leftover oatmeal.
The only ingredient I imagine you might not have readily available to make these Oatmeal Banana Muffins is cashew milk. That's fine. Any milk, dairy-full or dairy-free, will work fine. Oh, and there's the bit about the oatmeal. You really want to use cold, leftover oatmeal. It'll have a thicker texture and consistency than hot or even warm, fresh made oatmeal.
It's moment like that one on a late summer night in August that I was thankful for my fearlessness in the kitchen. It seemed every moment I ran into a stumbling block with a missing ingredient. I didn't let it get me down, nor did I give up. Rather than wish for the ingredients I wanted, I made the ones I had work. It's quite the metaphor for life these days. Nothing is perfect, but sometimes the imperfections are what inspire us most to not give up, be it on overripe bananas, or ourselves.
More recipes to use up overripe bananas.
Banana, Walnut & White Chocolate Chunk Scones
Buckwheat Banana Bread (my all-time favorite!!!)
Brown Butter Bourbon Banana Bread
Banana & Toasted Pecan Buckwheat Pancakes
How to Quick Ripen Bananas in 10 minutes (includes a how-to video)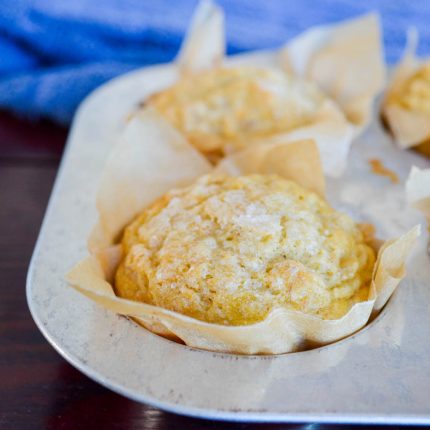 Oatmeal Banana Muffins
Ingredients
1 1/3

cups

200 grams whole wheat pastry flour

2

grams

fine sea salt

3

tablespoons

37 grams sugar

2

teaspoons

10 grams baking powder

1/2

cup

153 grams cold, cooked oatmeal

3

ripe bananas

mashed (258 grams)

¼

cup

olive oil

½

cup

cashew milk

coarse granulated sugar

like Sugar in the Raw, for finishing (optional)
Instructions
Preheat the oven to 375ºF. Grease a 12-cup muffin tin, or line the cups with parchment paper.

Add the flour, salt, sugar, and baking powder to a deep bowl. Whisk to blend. Add the oatmeal, bananas, oil, and cashew milk to the flour mixture. Use a fork to stir until the batter is just combined, and there are no visible traces of flour.

Spoon the batter into the prepared muffin tin. Sprinkle the tops with a bit of coarse sugar, if desired. Bake 28 to 30 minutes, until the tops are golden and they spring back when tapped lightly.

MAKE AHEAD: Once you fill the muffin tin with the batter, you can place the tray in the freezer until the batter is frozen. This works best when using muffin tin liners. Transfer the frozen muffins (with the liner intact) to a ziptop bag. Remove as much air as possible, and freeze for up to 1 month. Place frozen muffins back into a tin, and bake in a preheated oven for 35 to 37 minutes.
SaveSave