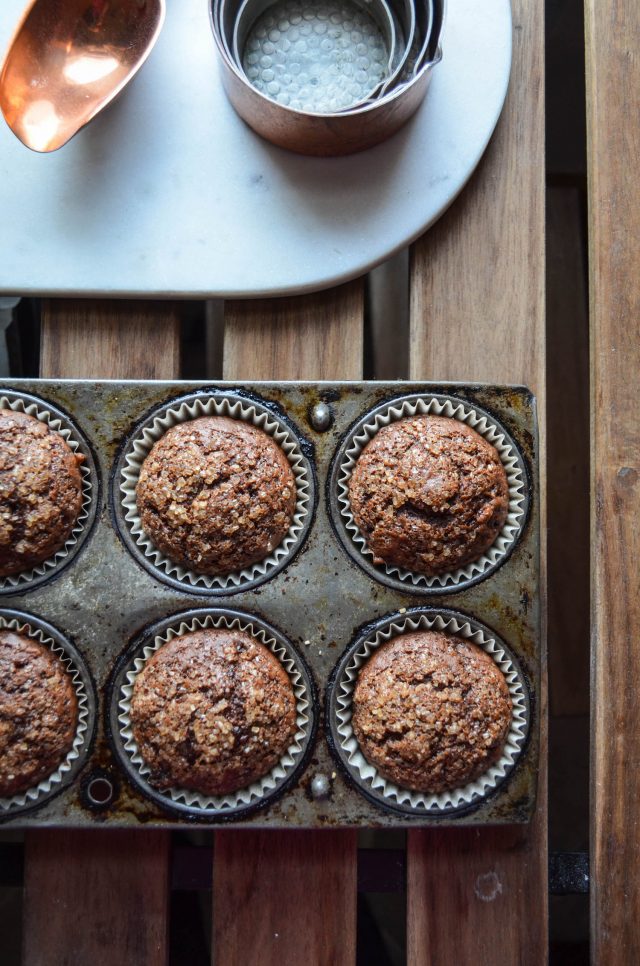 Given all that's transpired the last few days, I'm not sure how any of us (or at least the 60,274,974 majority of us who cast the popular vote) are supposed to find a new normal. But we all have work to do, and families to support, so we put one foot in front of the other, figuring it out.
There's a lot of compartmentalizing happening these days. I finally decided I needed to organize the dozens of tabs of post-election reading open in my browser. I originally created a private Pinterest board for myself, but decided to open it up for anyone who might like to read any of the articles. They're articles I've seen posted on my various social channels that piqued my curiosity as a way to learn how we got here, and how we get to where we want to be.
And by we, I mean the many like-minded people who are reading. I really have zero interest in hearing from anyone blast Hillary, defend their Pro-Life stance when clearly life to them only matters inside the womb. Trump's campaign was won on fear, bigotry, exclusion, and with no regard to women's right. Listen folks, this is a personal blog. It is not Food + Wine. The lines have been blurred in what a blog is with so many of them competing for the coveted page views and ad revenue that comes along with it. I'm not trying to vie for that market share, even though I do have ads on my site.
I've always said In Jennie's Kitchen is about the stories—food, family, life, and the crossroads where they intersect. If you don't like what I write as I find my new normal, then all I can say is thank you for your support for however long you've been reading. Let's part ways peacefully. Not all relationships are meant to be forever. For that reason, I'm setting forth a strict rule on the comments I moderate. You by no means have to agree with me, but I also don't have to agree to publish rude comments criticizing what I choose to write about, the candidate I believed in, and most certainly not rude comments about my parenting or how to raise my children.
I will not take hours from my daughters defending my point of view that also happens to be based on facts, maybe just not the facts you've been reading and watching in this customized cable news generation we live in. I'm sure there will still be those people who choose to send mean, hateful notes. I'll grow a thick skin, and press delete. It'll be hard, but that's just part of the new normal.
I thought these Chocolate Banana Muffins would be a good way to ease back into sharing recipes. I made them the night of November 7th, before going to bed. The next morning I woke at 5:30am, and went to my voting poll, muffins in hand, at 6:15am. Yes, it was quite silly to think I had to be at my poll when it opened. I live in a town of 4,400 people. That is quite a change from the 8.4 million I was used to voting with in New York City, where lines at the poll tend to be long. Still, this was a huge election, I didn't know if there would be lines later in the day.
Figuring it would be a long, emotionally exhausting day for everyone who was working the polls, I decided to bake these Chocolate Banana Muffins to help start their day off on a sweet note. I will admit that for one moment, before I started adding the ingredients to the bowl, I thought about the party affiliations of the poll workers. I live in a very red, tiny town. The Trump signs I drive past now are a huge knife in my heart for the humanity that was sacrificed on Tuesday.
But then I banished that thought from my mind, and channeled my initial intent for wanting to bake the muffins in the first place. I wanted to do something nice for the people in my community, and thank them for making it possible for everyone else here to exercise their right to vote. I walked in with a smile, signed the voting book, took my ballot, and gave them the muffins. They were completely surprised, and touched by the offer.
I might never see any of them again, but I'm thankful I was able to put party aside, and put people first. That is what we all need to keep doing, now more so than ever. Put people first, because regardless of your skin color, ethnicity, gender, sexuality, or religious beliefs, the one common denominator is that we are all human.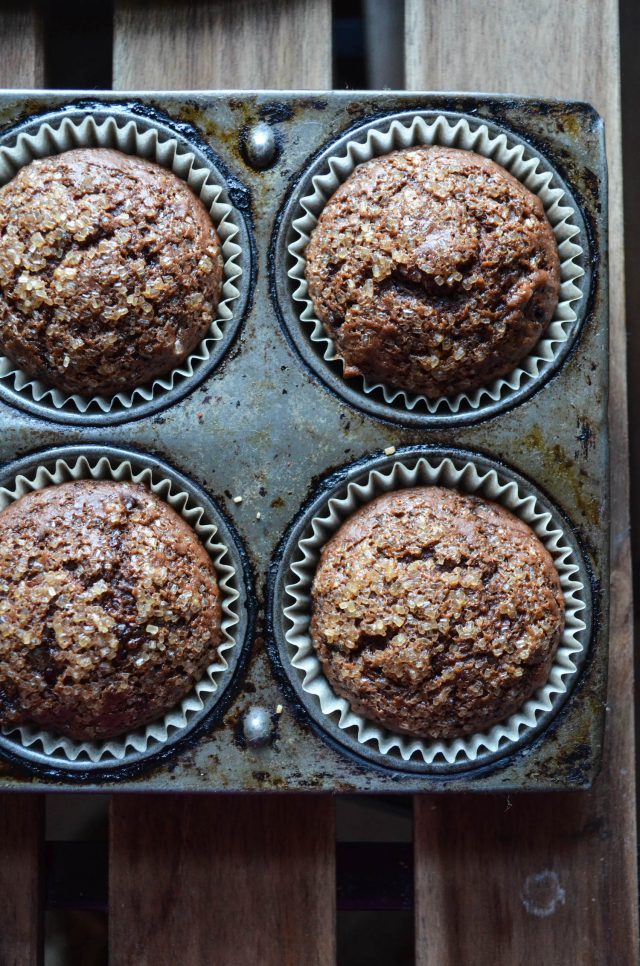 Chocolate Banana Muffins
Finishing the muffins with a sprinkling of coarse sugar is completely optional. My girls love their muffins with this extra bit of sweet crunch. Choose what works best for you. For added flair, you could grate some orange zest into the ingredients before mixing, too. If you wanted to bake this as a loaf cake, you can do so. It'll take about 40 minutes to bake at the same temperature.
Ingredients
1 1/4

cups

180 grams whole wheat pastry flour (white all-purpose flour will work, too)

1/3

cup

66 grams packed brown sugar

2

tablespoons

25 grams granulated natural cane sugar

¼

cup

25 grams cocoa powder

1/2

teaspoon

3 grams baking powder

1/4

teaspoon

1 gram baking soda

1/4

teaspoon

1 gram sea salt

2

large eggs

3

very ripe bananas

mashed

1/4

cup

grapeseed oil

canola or vegetable oil will work fine, too

1

teaspoon

5 ml pure vanilla extract

Coarse natural cane sugar

like Sugar in the Raw, optional
Instructions
Preheat the oven to 375F. Grease a 12-cup muffin tin, or place paper liners in each compartment.

Add the flour, brown and granulated sugars, cocoa, baking powder, baking soda, and salt to a medium bowl. Whisk to mix well.

Add the eggs, bananas, oil, and vanilla. Whisk vigorously until just mixed and there are no visible signs of flour.

Spoon the batter into the prepared muffin tin. Sprinkle some of the coarse sugar on top, if using. Muffins are done when they spring back after being tapped lightly, 17 to 19 minutes.

Let cool at least 10 minutes before serving.