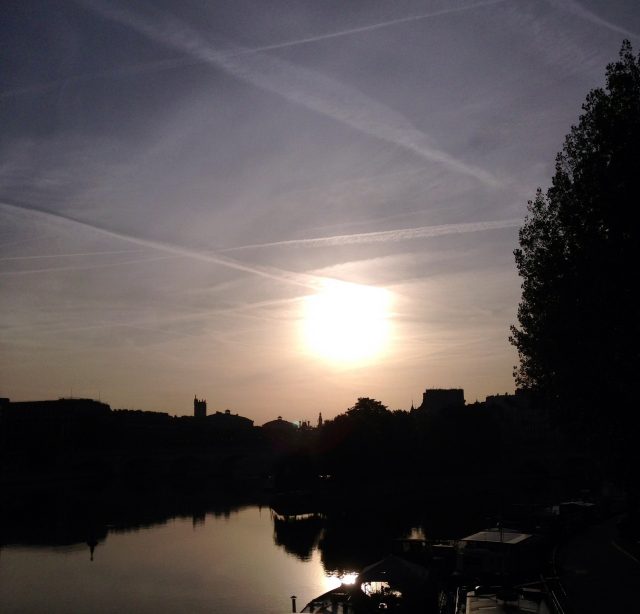 I needed a parole from my life back in Brooklyn. An escape where there were no schedules, responsibilities, wants or needs, except for the ones I choose. I don't take the ability to do this for granted. I'm incredibly thankful to have a mom who helps by watching the girls, and a sitter who pinch hits, too. On the outside, I know my life feels like an adventure. I mean, to be able to jet set to Paris every few months, and cash in a few vacation days away from motherhood—who doesn't dream about that? The truth is, I'd trade it all for my old life. The one where my future seemed so clear. The one where my best friend came home to me every night. The life where I had at least one person who thought the world of me.
I haven't felt myself lately. I seem to be going through the motions, but each moment seems riddled with anxiety and unrest. There was a break in these feelings a few days ago, as I began to find some peace at the thought of not really knowing where I'm going, or what I'm doing. The unknown is so frightening, and thinking too far ahead is what trips me up from finding peace in the moment.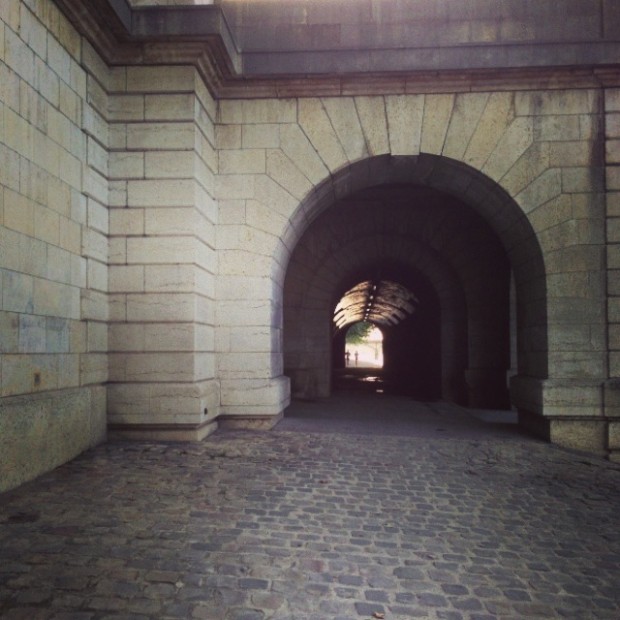 I realized I forgot my map home as I was driving to the airport on Thursday night, and panicked a little. That map is my security blanket, and connects me to my first trip here 14 months ago. The seams in every fold show the wear and tear we've been through together. Perhaps it was a message from above, telling me I'm ready to fly solo.
My first 24 hours here were a mix of napping, walking, and shopping for provisions to hold me over while I hunker down to do some writing. I paid no attention to the regular rules of time, letting my body and mind rest when it needed. I even packed my running gear so I could do something I've missed incredibly the last two years. I used to wake up every morning around 5:30am and go running. I loved those hours before the rest of the city awoke. I can't do that now because there's no one else to stay with the kids. I managed to get back into a different exercise routine a year ago, and then a severe case of tendonitis landed me in physical therapy.
This morning, I went for my first morning run in over two years while the streets of Paris were still wiping the sleep from their eyes. For that one blissful hour I felt a glimmer of the old me shining through. I'm trying not to feel frustrated knowing this is only a reprieve, and will cherish my morning run for the next three days. I'll soak up every minute of the young sun kissing my face, and the brisk air blushing my cheeks. I'll focus on being thankful for the present, and not get tangled in the thoughts of moments that will never be.