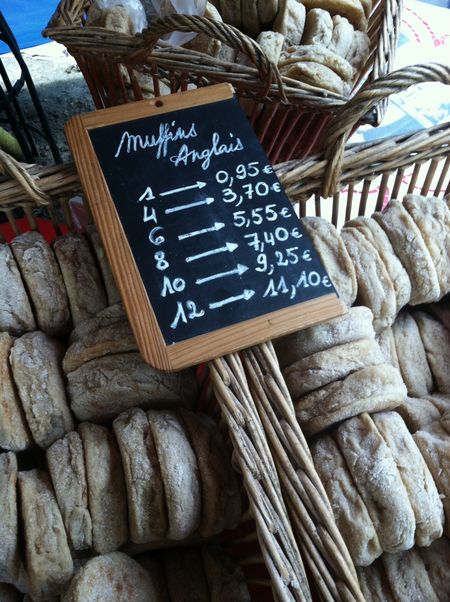 Paris and I have become fast friends. I say that with a bit of a heavy heart knowing I will have to say goodbye to her two weeks from today. Funny how when I arrived two weeks ago, I wondered if this trip was a mistake. It took me a week to find my footing, and understand that even if I was a stranger in a different country, I was still the same person lurking within my own skin.
As I write and watch the rain pour from the sky, the weather mimicks the tears yearning to come out. The dam broke a little this morning as I climbed the stairs to my apartment. I'd just finished a shop at the organic farmers' market on Boulevard Raspail, and as I turned the corner to my block, the reality that it was yet another Sunday hit me hard. Tears flowed past the rim of my sunglasses, and I couldn't hold them back.
At this time 49 weeks ago, I was still sleeping in our bed. He was awake with the girls, letting me sleep in as he always did on Sundays. I would wake to make love to him, cook breakfast, and eventually go out and do something I always do—shop for groceries.
I went out to buy groceries and in a flash, he was gone forever. Now I find myself staring into a corner of the ceiling sobbing, with a pit in my stomach. It took coming to Paris to realize the next part of my journey—how do I accept that I never got to say goodbye to him?
He was dead by time I ran the two blocks towards him.
We could have entire conversations with our eyes, though, and the look in his when I got there seemed to say "I'm sorry". His death took even him by surprise. The doctors said it happened instantly. I wonder, and worry what that moment was like for him. Was it like someone slamming a door shut, and is his soul wandering, in shock trying to still understand what happened? Did his life really flash before his eyes, like a movie montage? Did he remember the day we met, our first kiss, the day our daughters were born—our wedding day, wrapped in each other's arm dancing to Tupelo Honey?
Today began with such peace. I woke and dressed before anyone else stirred. I walked a few blocks to stroll the market before the rest of Paris woke too. No one shoving me, my confidence stronger after being here for two weeks. When I came across an Italian stand and eyed some Parmigiano Reggiano cheese, it didn't even occur to me to switch to Italian. French had settled into my vernacular. I stumbled upon a stand selling homemade English Muffins and thought how much he would've love them, and then why didn't I ever make them for him?
And then like a loose thread on a sweater, I slowly unraveled. I thought about this being the halfway mark in our trip, and that in two weeks I'd be packing to head back home. People often say "see you later" instead of goodbye, feeling the latter carries too much permanence—that it's too final. At least it's a closure, though. In some cases it's much better than feeling like someone pushed you from cliff, arms flailing in hopes of a safe landing.
What Paris is teaching me so far is that I have the ability to be my own safety net, even when I don't know the language or the customs. Once that truth settles into my heart and mind, I know I'll be okay. Even now Paris and I are in sync. Showers and sunshine have been in a bitter battle for the last hour, wrestling for control of the weather every 15 minutes. Right now, golden rays fill the sky, and my heart feels a little lighter, or perhaps just more capable of facing the rest of this day as I go in search of a baguette on a Sunday afternoon.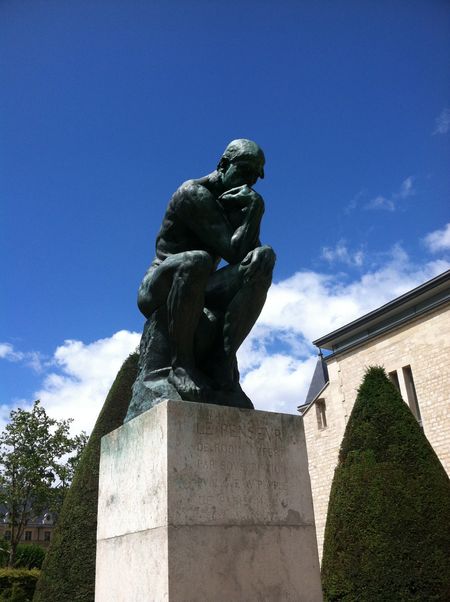 Le Penseur at the Rodin Museum.