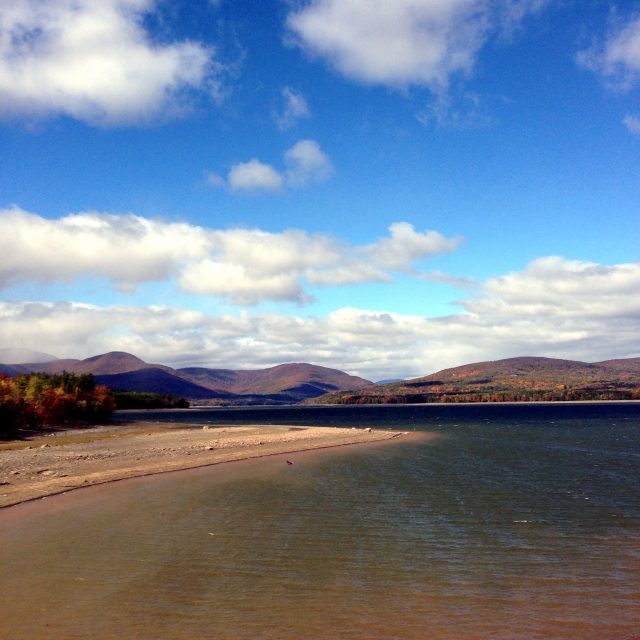 There's so much I've been wanting to share since last week. I got through another anniversary—a big one. Last Thursday, just a week ago, I celebrated my 10th wedding anniversary. I feel like I should get a coin or chip to commemorate the milestone. I don't mean to be glib, or gloss over it. On the contrary, it was a surreal day, especially with views like this one down the road from my house. I'm just having a bit of an off week at the moment. Pretty much every other person tells me it's Mercury in Retrograde. I'm still not 100% clear on what that means, even though a few people have tried to explain it.
The girls and I went to see Alexander and the Terrible, Horrible, No Good, Very Bad Day (did I really get that right without Googling the title?). I loved the movie, and wasn't at all familiar with the books, though Isabella knew about them. I woke up Monday, and it seems since then my waking moments have been very Alexander-like. It started with Virginia's backpack getting lost IN OUR HOUSE. How does that even happen? Then I left the house on a 35F day, drove 25 minutes to school only to realize Virginia didn't wear a coat. Little insults to injury quickly piled up, and by 11:45am, I wanted to hide under my covers from fear of what else could possibly go wrong (Dear Gods: I am in no way tempting you. Really.)
Anyway, I'd been thinking of doing an apple recipe roundup since it's 'tis the season. Mode Media, one of the ad networks I work with, gave its publishers a wide berth in choosing a theme this month—low and behold, apples were on the list! I was able to put them into a nice little slideshow for you all, and if you want more apple-centric ideas go visit Foodie.com.
I've got a few recipes I hope to share soon. Anyone in the mood for homemade bagels? Writing, recipe testing, and photography for the Winter Issue of Simple Scratch Cooking has been occupying much of my time, as well as a lot of volunteering at the girls' school (I can't say enough how much I LOVE this school). If you missed out on the print copies of Simple Scratch Cooking, I'm releasing a digital edition on 11/5, and you can pre-order it now by clicking here.
Disclosure: This slideshow has been sponsored by Mode Media. As always, the words and thoughts are my own.
Check out Favorite Apple Recipes

by Jennifer Perillo at Foodie.com