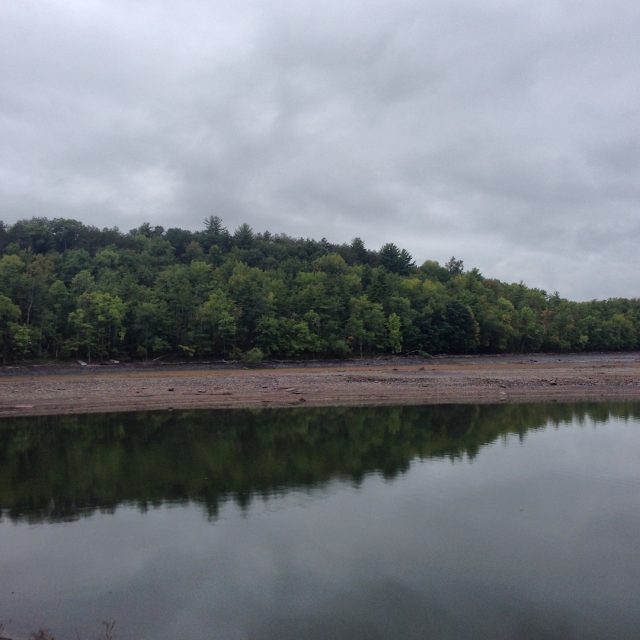 I have this habit of curling up with Virginia at bedtime. I've been trying to wean her off the ritual, but the truth is that most nights I cherish those few special minutes. As we were curled up tonight, I looked at her profile, thumb in her mouth, the cute little bump of her nose in the dark, and her strong brow bone casting a shadow on the wall from the night light's glow. She used to suck her thumb constantly, and while strangers felt compelled to tell her to stop, the dentist said she showed no signs of it affecting her teeth.
I've noticed she only sucks it at bedtime now. She made the observation a few weeks ago that she used to do it in her old school, but doesn't feel the need to do it at her new one. Perhaps it's just her natural development, or maybe it's the nurturing environment. Regardless, it's another reminder of the fleeting nature of childhood.
Now you see it, now you don't.
One of the things I'm most thankful for with our recent move is the regeneration of my patience. I've been fresh out it for years, and the stresses of living in Brooklyn left me with an even greater deficit. Life here has given me the chance to slow down a bit, and while we spend a good portion of our time together shuttling back and forth to school in the car, or running errands, the quality of that time has been quite enriching. I'm an NPR junkie, hence the way the girls came up with our cat Ms. Paula Poundstone's name.
Sometimes I worry about them hearing stuff that's beyond their age or grasp, but I think it's important for kids to have that exposure to the world as a larger place. When Scotland was preparing to vote on independence a few weeks ago, they listened intently for days on the drive to school. We talked about how it related to our own country, and got to talking about the Civil War. They were riveted by it all, and later that week when Paula Poundstone admitted on air that she was unclear as to what countries were part of the UK, they chuckled about it. I think this is part of the reason both our girls have such a rich vocabulary.
Recently, our car time has been occupied with listening to To Kill a Mockingbird. I began reading it over the summer, but finding the right time wasn't always easy. I felt it was too heavy subject matter for before bedtime. We'd try to carve out time during the day, but then school started. I found out Sissy Spacek narrates the audio version, so we made the switch last week. The second we get into the car, before I've even had a chance to start the engine, Virginia chimes in "mommy, start the book." They're enthralled with the story, and we're coming up to Tom Robinson's trial soon, which has prompted me to prepare them for what comes next without ruining the book for them. It may be fiction, but it has stirred some real life conversations about our country's history, and rather uncomfortable issues such as the crime that Robinson is accused of committing. I realize it may seem odd to broach such subjects with a six year old and eleven year old, but there is a way to discuss these things from a factual perspective without frightening them. And, it's important that they feel they can talk to me about everything and anything. I'm never really sure that I'm always doing this single parenting thing right, but I know I'm at least doing it in the most honest, human, and respectful way I know how.