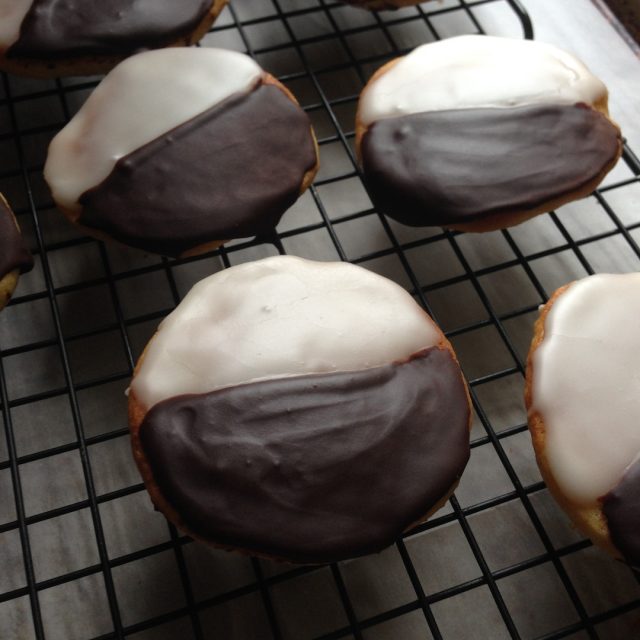 Do you ever have those moments where a memory comes flooding back so vividly you feel like you're in the moment? It happened today as I was driving to pick the girls up from school. Way back when Virginia was a wee one, I made up a bedtime song to the tune of Love Train. It went something like this…
Babies around the world,
Hold hands…
Let's start a sleep train, a sleep train.
Isabella was only six or seven then. We'd place our hands on each other's hips, and boogie into the bedroom at our old apartment on Henry Street. I can see Virginia with that squinted-eyed smile, newly minted with a tooth, or two. One night Michael came home to witness this silliness, and he wasn't surprised at my goofball creativity to make bedtime fun. He grabbed a hip, and joined in.
As I wound around the curves of Route 28A today, Love Train came on, and a lump welled up in my throat. Instantly, I was there. He was there. We were all together as a family enjoying one of those moments that you think are never-ending. I felt tears creep into the corners of my eyes, but they weren't sad ones. Yes, I missed him. The tears, though, were of the thankful nature, reminders that I'm so grateful to have had that moment, and many others like it.
I suppose this has nothing to do with black and white cookies, but it's high time I share the recipe with all of you. A few months ago, I was contacted by Reynold's to work on a Halloween cookie recipe, featuring their new Cookie Baking Sheets. I'd been holding onto this cookie recipe for a while, having mostly perfected it in the spring (or was it last winter?). I grilled the kids for some spooky cookie ideas, but they came up with some far-fetched stuff that I didn't think busy moms would have time to make (and I don't like fussy, complicated recipes either).
Then I remembered my black and white cookie recipe. Using the black and white icing to create cobwebs on top seemed easy, and fun. The chocolate icing recipe I'm sharing here is slightly different than the one I created for Reynold's (I made a video for them, too. You can watch it here). That one is a yummy, fudgy flavor, and works great. I wanted to also create one with a hard chocolate icing. If you twist my arm, I'll confess I like the hard chocolate icing best, but the real truth is that we're all vanilla icing girls! This is one of those recipes where I really wish he was here to taste it. I can see the sparkle in his eye, as his teeth snap into the icing.
Now that I've recreated one Brooklyn classic, I just need to perfect homemade mozzarella, and get a slicing machine so I can import my own personal stash of Prosciutto di Parma. I love so much about living upstate, but I also long for some of my favorite foods that only Brooklyn seems to get right.
Before I forget, guess what? The first printing of Simple Scratch Cooking has SOLD OUT! Don't worry if you didn't get to order it. I'm preparing to go into a second printing, but you don't want to miss out on that batch. It'll be the last for this inaugural Fall issue. The second printing orders will arrive in your mailbox the first week of November— you can pre-order it using this link. Work is well underway on the Winter Issue (here's a sneak peek).
I'm headed to Sacramento for work tomorrow, so will probably be away from this space until next week. Come visit me at Instagram, and you'll get to travel along as I tour walnut orchards and see how they harvest the nuts. I'll have a tiny bit of downtime, not too much, but would love to know if anyone has any recommendations, provided I don't face plant into my bed on this whirlwind 36 hour trip.
Homemade Black & White Cookies
Makes 18 – 3 1/2 inch cookies
Music Pairing: Love Train by The O Jays
For a step-by-step lesson on making these cookies, watch my video at Epicurious. As mentioned in the post above, the chocolate icing in the video is slightly different, but you'll get to see the technique for creating the cobweb design.
For the cookies:
2 cups (300 grams) all purpose flour
1/2 teaspoon (3 grams) baking powder
1/4 teaspoon (1 gram) baking soda
1/2 teaspoon (2 grams) fine sea salt
8 tablespoons (1 stick/112 grams) butter, softened
1 cup (200 grams) granulated natural cane sugar
Freshly grated zest of 1 lemon
1 teaspoon (5 ml) pure vanilla extract
2 large eggs
1/2 cup (125 ml) milk
For the icing:
2 1/4 cups (288 grams) Confectioner's sugar
2 teaspoons (26 grams) corn syrup, divided
2 1/2 tablespoons (25 ml) cold water, divided
2 teaspoons butter, melted & divided
1/4 teaspoon vanilla extract
1/4 cup (25 grams) good quality cocoa powder
Preheat the oven to 375F. Line three sheet pans with parchment paper.
To make the cookies, whisk together the flour, baking powder, baking soda, and salt in a medium bowl; set aside.
Add the butter, sugar, and lemon zest to a separate deep bowl. Beat, using a hand mixer, until light and creamy, 3 to 5 minutes. Add the eggs and vanilla. Beat until fluffy, and well mixed, 1 to 2 minutes. Pour in the milk and the flour mixture. Starting with the mixer on low speed, and gradually increasing the speed to medium-high, beat until the batter is just mixed, and there are no visible traces of flour.
Drop batter by scant 1/4 cupfuls (an ice cream scooper works great for evenly shaped cookies), 3 inches apart (6 should fit on each sheet) onto on of the prepared baking sheets. Bake 15 minutes, until the edges are lightly golden. Let cookies rest of the pan for 2 minutes, then transfer to a wire rack, and cool completely. Save the pan lined with the cookie baking sheet—you'll be using it to decorate the cookies.
To make the vanilla icing, add 1 1/4 cups (160 grams) Confectioner's sugar to a medium bowl, and whisk to remove any lumps. Pour in 1 teaspoon of corn syrup, 1 teaspoon melted butter and 1 tablespoon of water. Whisk, adding more water one drop at a time, until it forms a smooth, but still somewhat thick, icing. You may need as much as a full teaspoon more; it depends on the humidity. Better to start off with less water, as you can always add more, but can't take it away.
To make the chocolate icing, add the remaining cup (128 grams) of Confectioner's sugar and the cocoa to a clean small bowl. Whisk to combine, and remove any lumps. Add remaining teaspoon of corn syrup and melted butter, 1 tablespoon of water, and vanilla extract, and whisk until it forms a smooth, but still somewhat thick, spreadable icing. As with the vanilla icing, add more water, one drop at a time, if needed, to get the proper consistency.
To frost the cookies, place the wire rack with the cookies over the parchment lined backing sheet. The chocolate icing in a pastry bag fitted with a small round tip (you can use a disposable freezer bag for this, too. Just snip off one corner to pipe out the icing). Place a dollop of vanilla icing on the flat side of each cookie. Use an offset spatula or the back of a spoon to spread it to the edges. Using the pastry bag, pipe a chocolate swirl on top of the vanilla icing.
Starting at the center of the cookies, use the tip of a toothpick or metal skewer to draw a line to the edge. Repeat this all around the top of the cookies to create a spider web decoration. Let the cookies rest on the cooling rack, and don't worry about any icing that drips off the sides. Let the cookies rest for at least two hours, allowing the icing to set.
For a more classic black and white cookies, just frost half with vanilla icing, and the other half with chocolate icing.
Love this recipe? Click here to contribute.