About a Girl | Thankful Thursdays 09.22.2016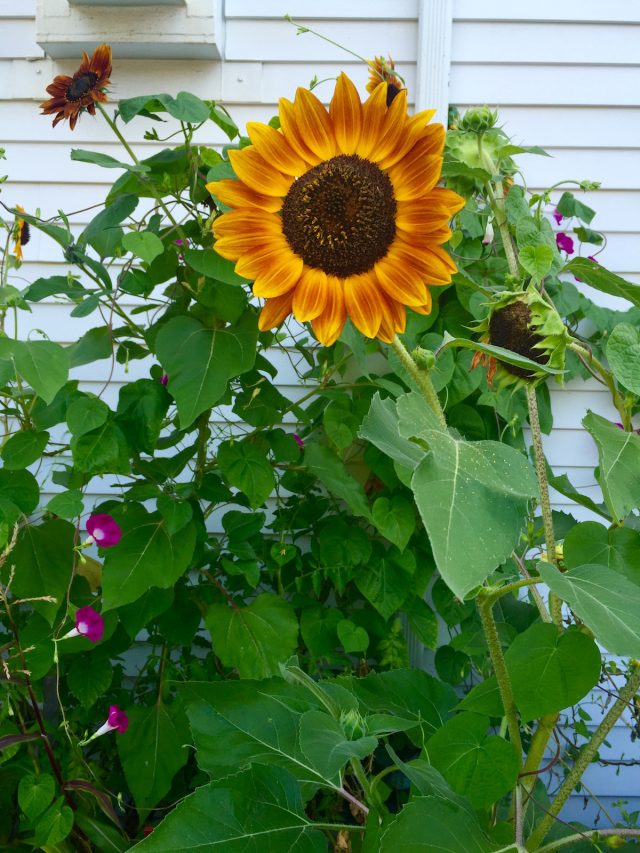 "I'm sitting at Outdated in Kingston, wearing a hipster hat, eating a warm quinoa bowl, and hating myself…because, I'm sitting at Outdated in Kingston, wearing a hipster hat, eating a warm quinoa bowl. Kidding, mostly. I feel like a such a weight has been lifted since leaping to live the life I've wanted deep down for years."
That's how the Facebook update on my personal page began a few days ago. It was during a moment of clarity, the kind where you take a deep breath, and at the very moment stop doubting yourself. I seem to be having more of those moments these days, and for that I'm very thankful.
It's not easy navigating a new road, especially without a co-pilot. There are some things, okay, many things, in life that benefit from time. Widowhood is one of them. Finding a comfort in this role isn't something I ever expected. It took two crushing relationships to realize that being a widow is not just about loss.
Being a widow is also about love. About being loved, and everything that means.
The trust, love, and friendship we had was hard won. We tested the strength of our vows, long before they were ever exchanged. Above all, though, we had a connection. The inexplicable kind that I will forever cherish.
He was not perfect.
I am not perfect.
We weren't always perfect together.
And recognizing that, as we often did, is what made the sum of our relationship perfect. Perfect in its imperfections is what I always say.
But let's get back to the word widow. Merriam Webster has the obvious definition, but there's also this, relating to publishing:
"a last word or short last line of a paragraph falling at the top of a page or column and considered undesirable."
Why is a single word, left on its own so undesirable? Did this feeling about it evolve from the sadness and negative connotation of being a single person, with no partner to make it feel whole? Why do we couple even when it clearly isn't the right fit? When will we recognize that sometimes it's better to be a me, instead of a we?
In the case of widowhood, you appear to be a "me" to the rest of the world. One half of the "we" is invisible to the naked eye. And yet they live on in everything you do. From the side of the bed you still sleep on, to the thoughts you have when shelling pistachios (his favorite nut), to finding his stash of baseball caps you unknowingly stored in the basement next to your canning jars (it made no sense to me, either).
It's taken five years, and two heartbreaks to realize this, but being a widow is better than being in an unhappy relationship. I may never find another person to love me that fiercely again, to be so devoted that they find strength in the good, and work together through the tough times. But it doesn't mean I can't love myself that deeply. Maybe that's the lesson I've been trying to learn for almost 43 years. I'm worth loving. It's a good place to start this next chapter.
SaveSave