10 minute lentil soup + a pressure cooker how-to video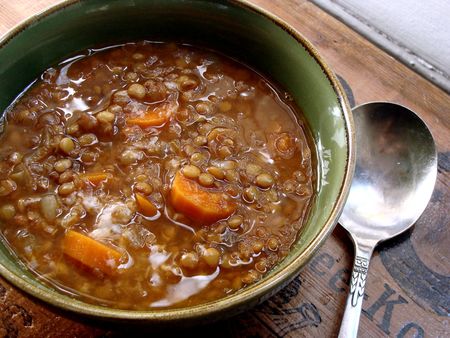 Cooking from scratch has become a non-negotiable part of my life. I sometimes wonder how fine the line is between loving what I do and being borderline OCD about it.
The truth, though, is that once I look at our table filled with a bounty made by my own two hands, a peacefulness washes over me. It is the same feeling I imagine a carpenter has after constructing a piece of furniture that will serve a purpose for years to come.
He whittles wood, and sands the rough splinters smooth.
I chop onions and provide my family with nourishing meals, hopefully setting the foundation for a lifetime of good eating habits.
I'm not a meal planner by nature. Browsing my farmers' market bounty provides me with such a rich canvas from which to improvise. There are some days, though, that whims must be set aside in order to make dinner happen on my terms. Tuesday is that day for me. It will be every week, from now until June of next year after Isabella's dance recital and homework have faded into the memories of yet another school year.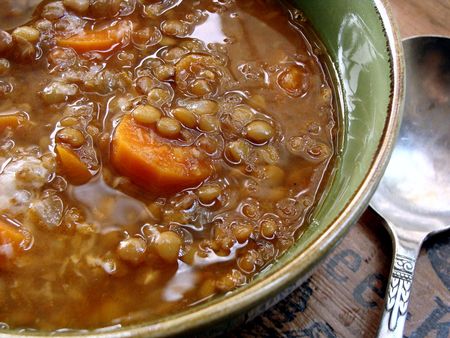 Rather than face eight months of takeout, I'll rely on my pressure cooker as an electric sous chef. Sure, it can't slice and dice, but want brisket tender enough to shred with a fork in 35 minutes? Well, that's what it did for me yesterday. Seasoned with cumin, coriander and cinnamon, that brisket became filling for tacos. 
Last Tuesday, I set the cooker to work on a 10-minute lentil soup. I even tweaked my own recipe a bit. In the video below, you'll notice I saute the aromatics first, fancy talk for carrots and onions (I've obviously been reading way too many Fancy Nancy books).
Anyway, you can totally skip that step and just add all the ingredients to the pressure cooker, set it for 10 minutes and walk away. The recipe for this quick lentil soup is over at my Cuisinart blog. The video is one I did earlier this year for Better TV.
Yesterday, my pressure cooker wasn't the only reason for my relaxed look and smile. I started the day with a little Cinderella moment at the Gap. After spending an hour or so with one of their stylists, I emerged with a lovely wardrobe for my appearances at Blogher Food and Blog World Expo next month. It was such fun, and a big thanks to the Gap for their generosity and helping me get a head start on packing.
I figured the best way to pay it forward, is to make one lucky reader's life a little easier, and Cuisinart is helping make this happen by donating a brand new electric pressure cooker, valued at $100.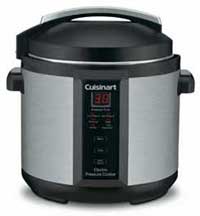 Just leave a comment here, sharing your best tip for serving a home-cooked meal on busy weeknights, and you'll be automatically entered for a chance to win.