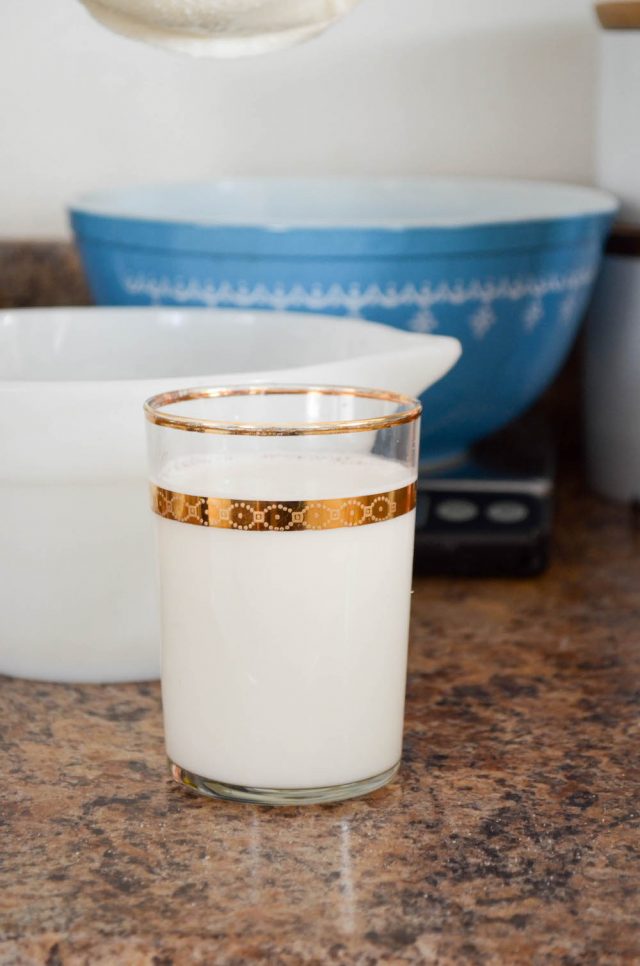 In putting together a Pinterest board for National Almond Day yesterday (yeah, there's pretty much a food holiday for every day of the year), I came across an old recipe that I wanted to share. I used have it on another site, but realized yesterday that it wasn't over here on In Jennie's Kitchen. So, here you go—my recipe for homemade almond milk!
Years ago (okay, maybe decades), I had my first sip of homemade almond milk. It was while I was touring the Natural Gourmet Cookery school, now known as the Natural Gourmet Institute. While tuition costs superceded my dreams of attending, that almond milk haunted me until I finally decided to make it myself five years ago.
It's actually a very simple process, though it does require about 30 minutes of active time, so plan accordingly.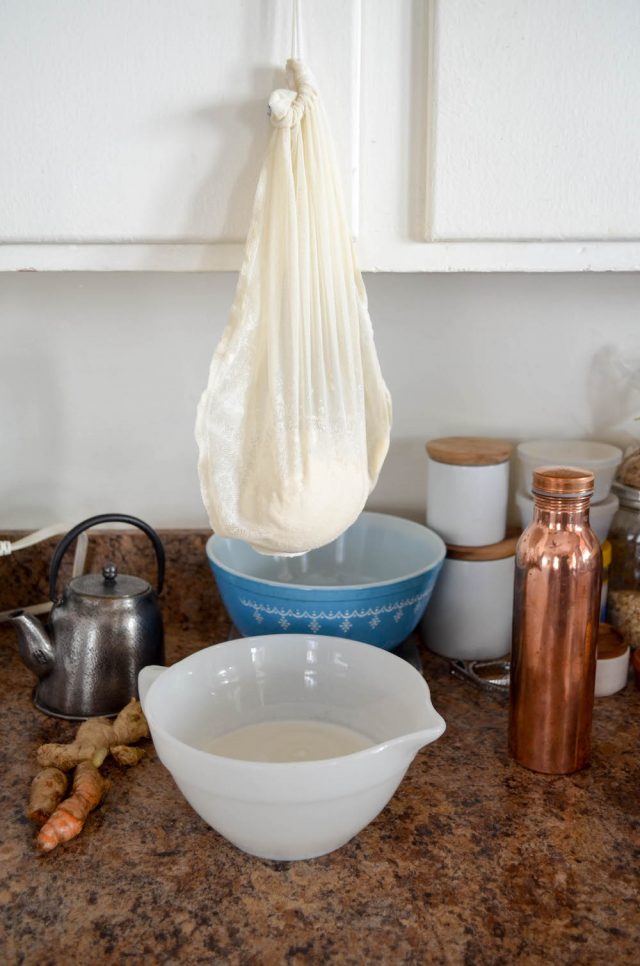 Cost-wise, it's a little more to make it than buy your own, but once you take your first taste, you won't need anymore convincing. I've seen quite a few people dehydrate the remaining pulp, and use it in place of almond meal in recipes. I don't particularly like the flavor, because, well, there really isn't any. You've basically extracted it during the "milking" process. A few people have suggested adding some sugar to the pulp to boost the taste; I've yet to try this, so please let me know if you do. And, if you already make your own almond milk, and have uses for the pulp, please share them in the comments below.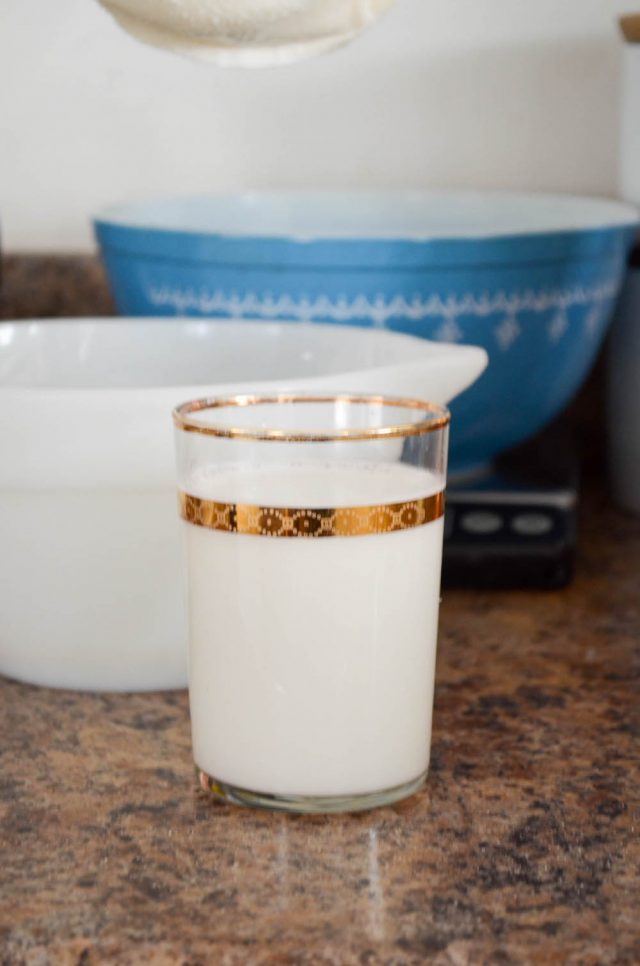 Recipes where I've used almond milk as an easy swap:
Homemade
Makes about 2 cups
Notes:
If almond milk is part of your regular routine, then feel free to double the recipe, but you'll likely need to blend it in two batches, unless you have a large volume blender.
The almonds can also be set to soak during the day while you're at work if you don't have time to finish the process in the morning hours. Simply set up the almonds and water before you leave for work, and they'll be ready to blend when you get home or after the dinner dishes are done.
Blanched vs. Skin-On Almonds (unroasted & unsalted)—I tested this recipe using both. Skin-on almonds are very acceptable if that's all you can easily find, but I preferred the cleaner, creamy taste from using blanched almonds (these also happen to be less expensive in my bulk foods section, so go figure).
Vanilla Almond Milk—This is an option too, if you like. Personally, the taste of unadultered plain almond milk has such a lovely flavor, I like it as-is. To make your own flavored almond milk, just add 1/2 teaspoon of vanilla extract to the ingredients before you blend them. If you're gluten-free, be sure to use a gluten-free extract, such as Nielsen-Massey.
200 grams blanched almonds
3 cups (675 ml) filtered water
blender
fine strainer or sieve
4-cup measuring glass
rubber spatula
cheesecloth (see my tip for an alternative)
Combine the almonds and water in a deep bowl, and let soak overnight.
Add soaked almonds and the remaining water to the bowl of a blender; rinse bowl, you'll need it again later. Blend until smooth, 2 to 3 minutes.
Arrange a strainer over the measuring glass. Pour the almond mixture through the strainer, using a rubber spatula to press as much liquid as possible from the solids. (see note in the post for what to do with the pulp)
Arrange the cheesecloth over a deep bowl, pour in the almond milk. Gather the ends of the cheesecloth to make a sack. Twist a few times, then squeeze cheesecloth to press the almond milk through. You'll have some additional almond pulp remaining once all the milk has been extracted.
Store almond milk in a clean mason jar or glass bottle, and use within 3 days. Shake well before pouring.