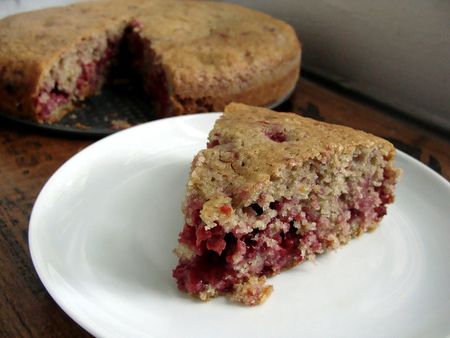 I'm not one for admitting defeat. I always look for the silver lining. But sometimes, you just have to raise the white flag and surrender.
After a week of birthday festivities, a little cloud had settled over me. Dark and brooding, it zapped a little bit of my internal sunshine until I found myself feeling, well, eh.
A fatigue was also setting in, and while I never seem to get enough sleep, even a few extra hours each night didn't provide a boost.
Then we had good friends over for a fried chicken dinner last Friday. For a few hours my mood lifted. Then I crashed after Isabella went home with them—not far, just next door, for a sleepover.
I awoke Saturday, a bit more rested, and feeling a bit excited. After my farmers' market run, the morning was spent lazily at our friends' over croissants, bagels and a bottomless carafe of coffee. The girls, best friends, have known each other almost since birth. They have a special bond in sharing the same birthday.
Later on, the playdate, almost 24 hours at this point, found the girls playing in our backyard. I watched them with an almost envy. I longed for those carefree days.
And that's when it hit me. What had been brewing was a fear.
A fear of running out of time.
Each day that passes, an important project I so desperately want to finish seems to slip further away from me.
In the midst of this foggy feeling I turned to the kitchen to break my malaise. What I love most about my newfound obsession with baking with olive oil is the immediacy.
No need to wait for butter to soften. On a whim I can set a goal and have it accomplished almost instantly. And so, that's why this is called my feel good cake.
As I stood in the kitchen, pouring ingredients on instinct, I began to feel in control, if only for the five minutes it took to mix the batter—yes, it was really that fast.
I'm anxious to give it a go when fresh raspberries make their appearance at the market. For now frozen ones from last season will have to do. All good things come in time, and I know soon it will all fall into place, much like this recipe.
raspberry olive oil cake
makes one 10-inch cake
2 cup (8.5 ounces) all purpose Farmer Ground flour
3/4 cup (6 ounces) sugar
2 teaspoons (10 grams) baking powder
1/4 teaspoon (1 gram) coarse salt
2 large eggs
1/2 cup extra virgin olive oil
1 teaspoon vanilla extract
1/2 cup almond milk
1 pint frozen raspberries
Confectioners' sugar. to dust (optional)
Preheat oven to 350ºF. Butter and flour the sides and bottom of a 10-inch springform pan; set aside.
In a medium bowl, whisk together the flour, sugar, baking powder and salt to combine; set aside.
In a separate medium bowl, whisk the eggs, olive oil and vanilla until frothy. Add the flour mixture to the egg mixture. Pour in the almond milk and stir with a wooden spoon until just combined. Fold in the raspberries.
Scrape batter into the prepared pan, spreading to the sides with an offset spatula, if necessary. Bake for 50 minutes, or until a metal skewer is inserted in the center. Let cool 5 minutes in the pan, then release the sides. Set cake, leaving the bottom of the pan intact, on a cooling rack to cool completely. Dust with confectioners' sugar before serving, if desired.