thankful thursdays 02.18.2016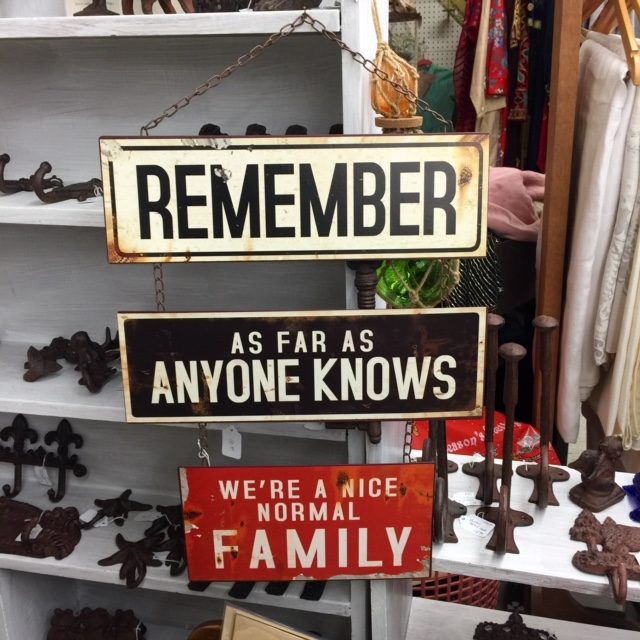 I'm terrified of heights and water. I love swimming in the confines of a five-foot deep pool, but panic sets in as I wander into six feet. That moment when my toes touching the bottom, and my nose and mouth having access to air are in direct conflict with each other. One might think swimming lessons would've cured this phobia. When I was 10 or 11, we were living in Long Island, and my mom signed us up for free lessons at a local pool. I want to say it was from the Red Cross, but with the years passing some memories are not as clear.
What I do remember is being pushed into the deep end. By an instructor. "I'm drowning" rolled off my tongue before I even made contact with the water. So yeah, maybe they weren't Red Cross lessons, after all.
Some time later, around when I was 18, we visited my aunt in Florida. I was determined to get back in the water. My aunt had floaties, and yes, I wore them. It was an off-season, and we had the pool mostly to ourselves. The emptiness felt safe to try and teach myself; to become comfortable with my head submerged. The secrecy of my mission didn't last for long. A mother appeared with her little mermaid. No, really. This kid seemed to be training for the Olympics, or her inner mean girl was itching to come out, and make a seemingly grown woman wearing floaties look foolish. I say seemingly because it is only when you look in life's rearview mirror that you can understand an 18 year old is not a grown up. At 18 we are but sheep in wolf's clothing, ready to attack life and all its offerings with great zeal.
But I digress.
That summer I also learned I was allergic to Neutrogena products. A red, bumpy rash developed all over my arms and chest. Thank heavens I hadn't applied it to my face. So, there I was in a long sleeved, button down blouse, the rash creeping from the cuffs and neckline, and floaties. Quitter is not in my vocabulary, but apparently self-humiliation knows no end. My goal was accomplished, at least enough to approach water with a modicum of confidence. There's still the depth issue, which leaves me weary to this day.
Earlier this week, out of the blue, Isabella told me she thought I was amazing. We were walking to the little market by our apartment. After a snowy, icy start to the day, the sun burst out, in all her glory. We'd been cooped up long enough, and the aches from a Charlie horse in my left leg, lingering from the day before, had me convinced I needed a potassium boost. Bananas were the mission, and getting them involved some threats and bribery to get the kids out for a walk.
I was snapchatting (my new fun, obsession), when Isabella asked why I use social media. I explained it's a way to promote my work, which in turn helps keep the work coming in, providing a roof over our heads. I was also sure to tell her that first and foremost, I love it. I couldn't share this much of my life if I didn't enjoy connecting with people. Somehow that conversation lead to her telling me she's amazed at how incredibly strong I am, the way I keep going, even though she knows it's hard raising two kids by myself. So, I might still have a ways to go in the pool, but in that moment I felt like just maybe I'm doing an okay job keeping my head afloat as a mom.
Music Pairing: Ain't No Mountain High Enough by Marvin Gaye & Tammi Terrell