sweet potato, ricotta & leek soufflé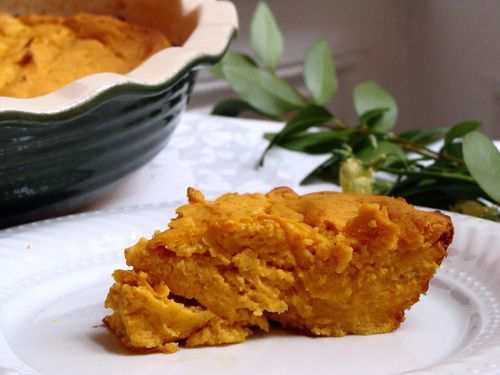 I've been really inspired by leftovers lately. That whole idea of waste not, want not, makes a big difference on the weekly grocery bill too. This past Rosh Hashanah, I was "winging" it for the side dish. I knew it would be something with sweet potatoes, since I'd picked them up at the farmer's market, but I didn't really have a plan. That is until I saw the leeks at the market too. I started thinking about mashed sweet potatoes paired with some sautéed leeks. Then that morphed into a soufflé. When I got home and started unloading ingredients, and spied some leftover homemade ricotta I'd made earlier in the week, my side dish was finally complete—a sweet potato, leek and ricotta soufflé would share the table with apple-onion braised brisket. It'll also make a nice addition to my Thanksgiving table this year too.
This recipe is now in my Thanksgiving E-book, and can be found my new site, Simmering. Click
here
.