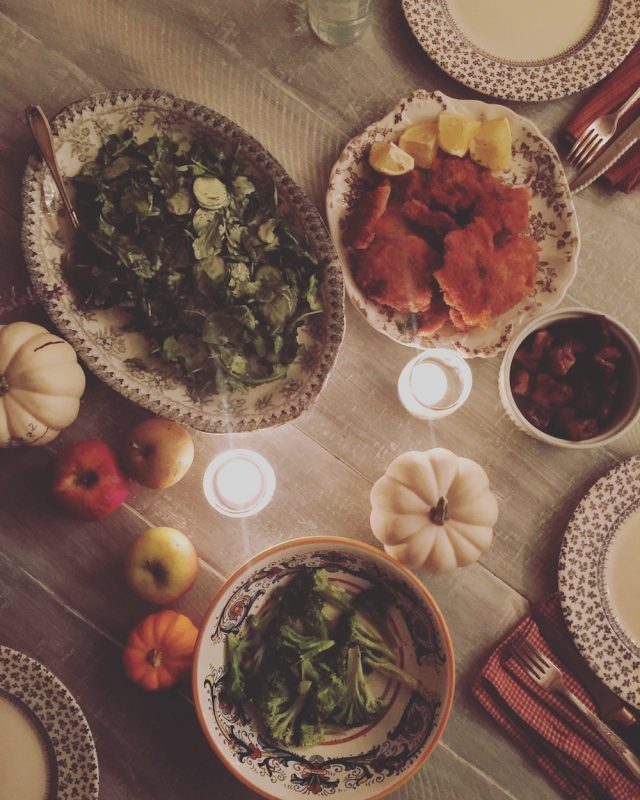 My desire to sleep in a bit on the weekends is at odds with the myriad of chores that need to be done on a weekly basis. That means I'm feeling a little stressed at the moment as I try to tick things off my To Do List, so this will be a short & sweet post today.
I should preface I'm got a double load of things to do because we took off early yesterday morning, and spent the day at MASSMoCA in North Adams, MA. It wasn't nearly enough time to explore all the exhibitions but the family membership is quite affordable, and well worth the $95 annually. I can't wait to share about the exhibits we did see, and to go back again very soon.
I've been meaning to mention a tip that might help with weekly cooking, too. Whenever I bring home heads of broccoli and cauliflower, I break them down immediately. It feels tedious in the moment, but by cutting away the florets from the stalks, it makes for quicker cooking during the week. This way I'm just pulling a handful or two of ready-to-cook florets. I usually shred the stalks for slaw, or roast them and serve as a veggie side. And with that, here's what cooking this week!
SaveSave
SaveSave
SaveSaveSaveSave
SaveSave