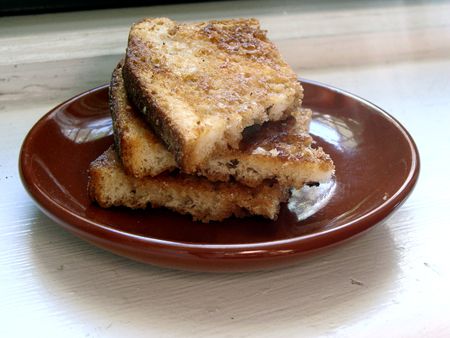 Opinions have been formed, and much is already being said about everyone's Blogher Food experience. Perhaps Debra, said it best today on her blog Smith Bites. It's about the need to build your community. More importantly, I think, is not to get lost in the community.
And really, that's up to you. Each individual must harness their own power, and wake every day with a budding sense of confidence in all they are as a professional, person, mother, sister, and so on. Project that, and trust me, good people will come your way.
Happiness is infectious. Wear it proud, and don't worry what others think.
The biggest question of late, both at the conference and in my everyday life, is how do I create a new recipe. Some people even ask what recipes fare best for better traffic. My answer is simple.
Write from your heart. Unless you're a crowd-sourcing site, people come for the words, so be genuine.
Personally, my time in San Francisco is one I will cherish for months to come. Frankly, friends like Shauna and Gina don't come around every day. Thank heavens Kim is on my coast, and in the same city. If she ever talks of moving, I better be consulted first.
The most poignant moment came when Molly talked about why she didn't write a book about her father. An uncontrollable stream of tears trickled down my cheeks. It's as though she secretly knew my unreconciled feelings regarding my own dad.
After almost 20 years of marriage, my parents divorced when I was 15. Trust me, it was for the better. What I couldn't handle was his having another daughter that became the center of his life. I've struggled with the "why wasn't I enough" feelings for 19 years now. In a split-second, Molly said what I guess I've always felt.
My sister only knew the good parts. I saw glimmers of them, but mainly experienced the bad ones. The drunken ones. The violent ones, directed towards my mother, not myself.
And through all that, I still loved him. I accepted him for the tortured soul he was, yet he wasn't adult enough to cherish me until literally on his death bed.
Thank you Molly for unknowingly help me work through it all. With a few words, you lightened the load on my heart a bit.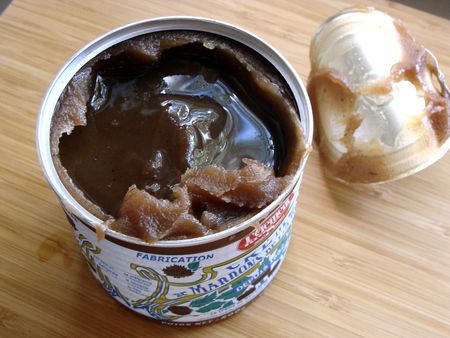 chestnut orange crisps
makes 32 pieces
A few months back, Molly printed a recipe for her grandmother's cinnamon toasts. I findly referred to them as culinary crack after making a batch. I decided to put my own twist on them. After spying chestnuts in the grocery store, I remembered a friend had given me chesnut spread from France. Turns out they sell it local gourmet stores here in NYC, and you can even buy it on Amazon.
8 tablespoons butter, melted
3 tablespoons (85 grams) chestnut spread
freshly grated zest of 1 navel orange
1/4 teaspoon ground cinnamon
8 slices country or brick oven bread
Preheat oven to 325ºF.
Add the butter, chestnut spread, orange zest and cinnamon to a medium bowl. Stir well with a fork. Using a pastry brush, drench each side of bread with the mixture. Place on a rimmed sheet pan, and bake for 30 to 35 minutes, turning halfway through.
Let cool on tray for 10 minutes, then cut into triangles. Store in a covered tin for up to one week.