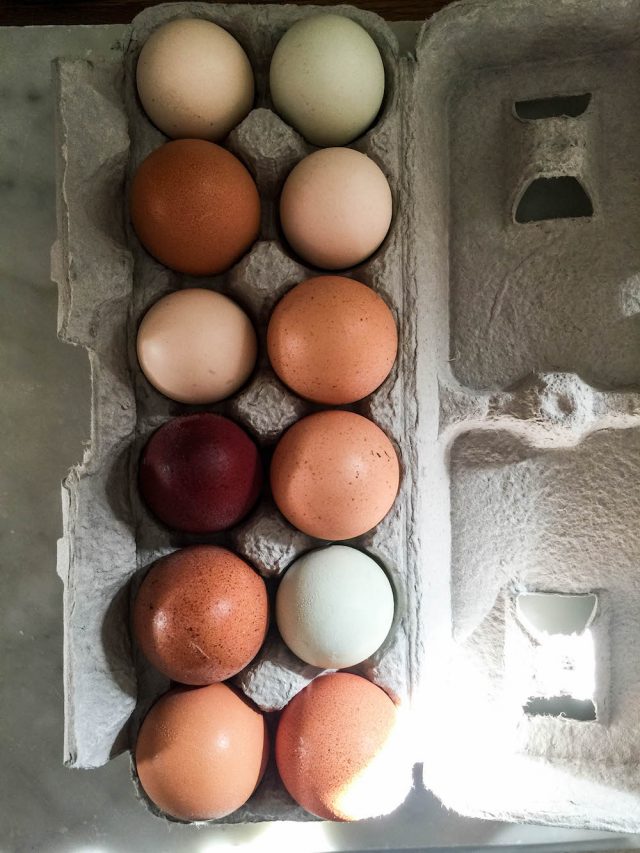 This last week was a blindingly dizzy one, and proof that meal planning, even to the extent of just giving what I'm cooking thought before 5 p.m., makes for a smoother weekday routine. I subbed for the kindergarten teacher a day and a half this week, and while it was fun, it was also exhausting. My immune system mustn't be up to par, and combined with seasonal allergies, by Friday night I could feel the beginnings of a cold.
I pumped myself with a tea concoction of ginger, lemon & honey Saturday morning, and made a fresh batch of this turmeric tea after finding fresh, locally grown turmeric root at the food co-op later that day. Virginia already had a sleepover planned, and thankfully I had all the fixing to make fried rice, pork tonkatsu, and some of these vegetable wontons tucked away in the freezer.
We greeted the morning with freshly baked challah, French toast, vegan bacon (I'll get around to posting that recipe one of these days), and a handful of berries from the garden. We're all happy to have one extra day off this week, even if Columbus didn't really discover America. Here's a peek at what else is happening on the cooking front this week.