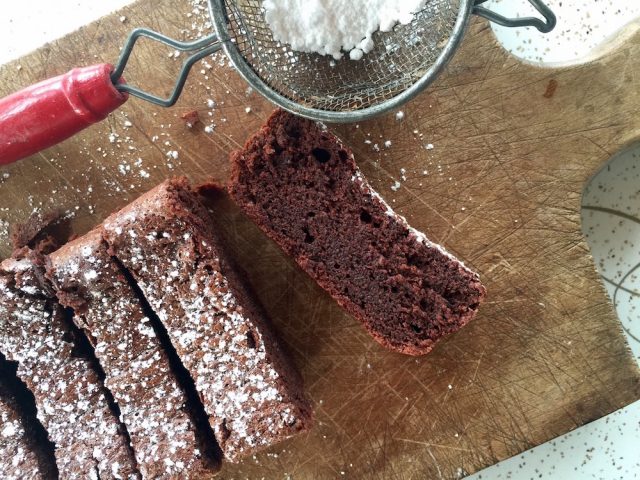 This cake will look very familiar if you ordered the holiday issue of Simple Scratch Cooking last year. It's what I consider an essential recipe this time of year. Holiday baking tends to be time consuming, even the easiest recipes requiring attention we don't always have time to commit. This French Chocolate Cake is the opposite of all those recipes.
It's short on ingredients—just chocolate, eggs, sugar, tad bit of flour (almond flour works, too!), sugar, and salt. The preparation is incredibly easy, and can be done with just a whisk and bowl, provided you don't mind beating egg whites by hand. I must confess, I love hand whipping egg whites, It's quite therapeutic, and works wonderfully if you have a copper bowl, though that's not a requirement (but certainly a great reason to treat yourself to one).
My friend Marina is one of the best cooks I know, except she'll never agree with me. Whenever I go over for a meal, be it lunch, dinner, brunch, even afternoon tea, for heaven's sake, she always apologizes for all the amazing food she puts her heart and soul into preparing. On one occasion, she brought a chocolate cake to my house that left me speechless, and dabbing the crumbs with my fingers to enjoy every last taste. My eyes grew wide with the first bite. It wasn't a fancy-looking cake by any means. It was dense, in a structured sort of way, but not heavy. The flavor was intensely chocolate, but not overly rich.
When I pressed her for the recipe, she said it was simple, a staple every French woman knows how to make. She mentioned a few rough measurements (all in grams), and I set about in my own kitchen a couple of weeks later to make it myself. It took a few tries because, as with many home cooks who are comfortable enough to improvise, Marina uses a bit of this, that, and whatever she has on hand. I often take that same approach when I'm not in work mode; it's ever-so freeing, and often my starting point when creating a new recipe.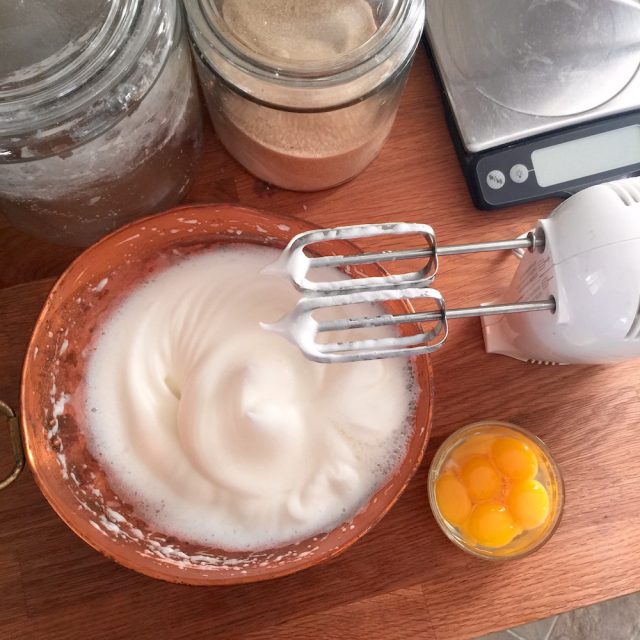 A few things to know about this cake. You'll need a friend, or one heck of a fast metabolism to enjoy it all, since it yields two cakes. It is not easily divisible to make just one since you need 5 eggs. I decided to stick with Marina's method of generally making two cakes—one for the baker, and one to share. Smart woman, and great way to keep the friend list long.
It's also easily adaptable to special diets since it only uses a mere tablespoon of flour. I've made it with gluten-free flour, regular all-purpose flour, hazelnut flour, and almond flour. You can't really go wrong here. As for the chocolate, go with what you like. I prefer bittersweet, but my kiddos are more fond of milk chocolate. You can either swap in a different chocolate, or increase the sugar to adjust the sweetness to your liking. And in case it wasn't obvious, this French Chocolate Cake is also dairy-free.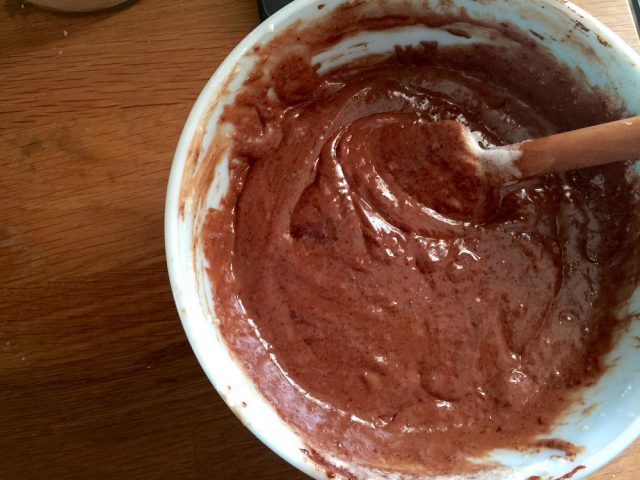 Oh, and the best part, the reason why I think this cake is perfect for the holidays? It gets better with age, which makes it perfect for gift giving, or shipping to far away friends. In fact, I much prefer eating it the next day, or the day after that. I find three days after baking is perfect, and it'll last up to five days. Just be sure to keep it wrapped tightly in parchment paper (not foil or plastic wrap).
Updated 2018: This cake is a lovely, dairy-free dessert you can make for Passover. Just use an equal weight (11 grams) matzo cake meal in place of the flour. For a gluten-free alternative, an equal weight of almond or hazelnut flour may be used, too.
Seven Years Ago: Star-Anise Spiced Apple Cider
Six Years Ago: Peanut Butter Bon Bons
Five Years Ago: Chocolate Gingerbread Doughnuts
Four Years Ago: Homemade Eggnog
Three Years Ago: Candied Pecans
Two Years Ago: Gingerbread Crispy Treats
One Year Ago: Peppermint Fudge Brownies
French Chocolate Cake
This cake is great on day one, amazing on day two, and downright incredible by day three. I've even managed to make it last five whole days, and the flavor holds up well. It is best stored on the counter top, at room temperature, wrapped tightly in parchment paper. Fleur de sel: ("flower of salt") is a sea salt hand-harvested by scraping the top layer of salt off before it sinks to the bottom of the pan. Typically associated with the Guérande and Brittany regions of France, but now available from many other countries, including Canada, Spain, and Portugal. The texture is coarse and wet. Fleur de sel also has a higher mineral level, giving it a more complex flavor than table salt. It's generally used for finishing dishes, I love the way it wakens up all the other flavors in my baked goods. Although it's price tag here in the U.S. makes it a rather exotic ingredient, fleur de sel is relatively inexpensive in France (I thankfully stocked up on my last trip to Paris!). The flavor is quite different, but Maldon Sea Salt Flakes may be used as a substitute in most recipes.
Ingredients
1¾ cups (275 grams) bittersweet chocolate chips
5 large eggs, at room temperature & separated
1 tablespoon (11 grams) all purpose flour
¼ teaspoon (1 gram) fleur de sel
½ cup + 1 tablespoon (115 grams) granulated natural cane sugar
Instructions
Preheat the oven to 350ºF with the rack in the center position.
Grease the sides and bottoms of two 8-inch x 4-inch loaf pans. Cut two pieces of parchment paper to fit in the pan long ways (the sides will not be covered). Grease the parchment, and press one sheet into each of the pans.
Add the chocolate to a microwave-safe bowl and cook on high for 2 minutes (based on a 1000-watt microwave). Stir with a spatula until the chocolate is completely melted.
Add the egg whites along with a pinch of salt to a mixing bowl. Beat on high speed until stiff peaks form, taking care not to beat them too dry.
Whisk the egg yolks, sugar and salt. Stir in the melted chocolate with a wooden spoon. Add the flour, and stir until combined (it will be a VERY thick, stiff batter).
Add ⅓ of the egg whites to the bowl, and stir them in with a spoon to loosen up the batter. Use a rubber spatula to fold in the remaining egg whites.
Gently, and evenly, spoon the batter into the prepared pans. Bake for 25 minutes. Remove from the oven and let cool, in the pan, on a wire rack. The cake will "fall" a little, and that's okay.
SaveSave