star-anise spiced apple cider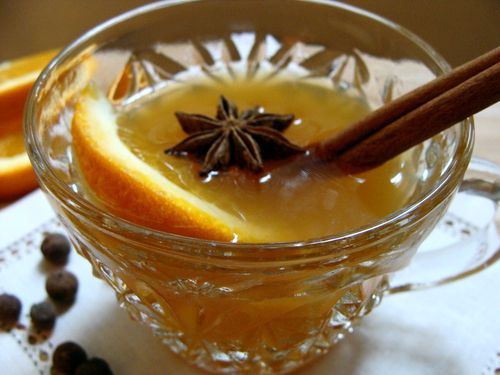 Before I tell you how I've finally made friends with my slow cooker, I wanted to let you all know about a new project of mine, called The Family Table. Everyone's welcome, but it's especially handy for time-pressed parents looking for answers on how to make home-cooked meals a part of their regular routine. I'll be talking about feeding kids real food, and giving tips for making cooking fun instead of feeling like just another chore. First up is my mushroom bolognese recipe, so if you saw my tweets about it a few weeks back, go on over to The Family Table for a visit and get the recipe.
Now, back to my slow cooker. Honestly, I never understood why people were so hooked on them. They're not really one-pot meals because you have to sear the meat separately, so there's extra dishes to wash' and I hate washing. Period. Laundry. Dishes. There's no fun to be had. Then I made a beef stew last week. After searing the meat and sauteeing the carrots and onions, I added them with some stock and seasonings to my slow cooker. The work was all done, and the time I would've normally spent prepping dinner after picking the kids up from school, I decided to use to make hand-cut parpadelle to serve it over.
So why are you looking at a pretty little cup of apple cider when I'm talking about stew? Simple. You can do a lot more than make stews, soups and roasts with your slow cooker, like making mulled apple cider. It also doubles as a heated serving bowl, which is just what I used it for at my Halloween party this year.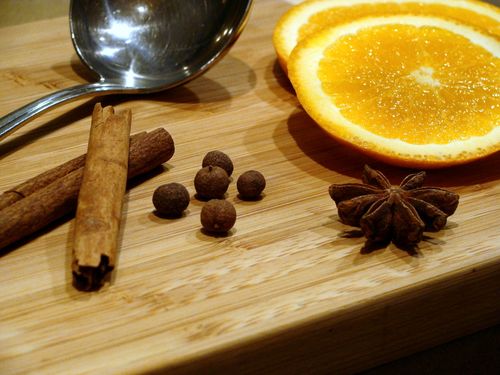 You'll need the above ingredients plus some pressed apple cider to get started. Isn't star-anise so pretty? It adds a wonderful licorice-laced flavor to the final drink.
Don't forget to strain out the spices and orange slices before serving!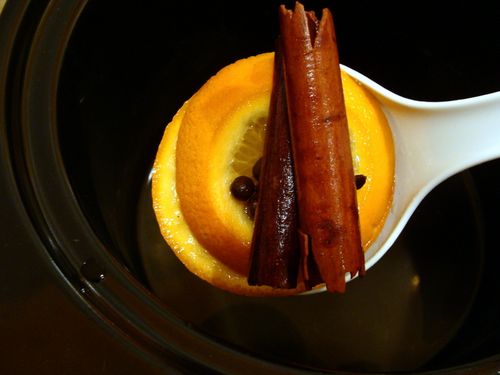 And for the grand finally…a bit of bourbon. This came in handy for that Halloween party with 40 people—half of them six years old and under!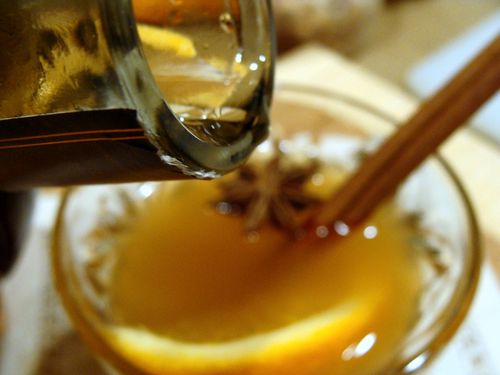 Star-Anise Spiced Apple Cider
makes two quarts
I tend to make this in small batches, but you can easily double, triple and beyond with this recipe. It can even be prepared in a slow cooker, so check Cuisinart for the directions.
2 quarts fresh pressed apple cider
6 whole star anise
4 whole cinnamon sticks
10 allspice berries
1 orange cut into 1/4-inch thick slices
Add ingredients to a deep pot. Bring to a boil, then reduce to a simmer and let cook 30 minutes. When done, pour
through a fine strainer or sieve. Offer guests a splash of bourbon or rum, if desired.
storage directions: may be kept refrigerated in a tightly sealed container for up to two weeks.