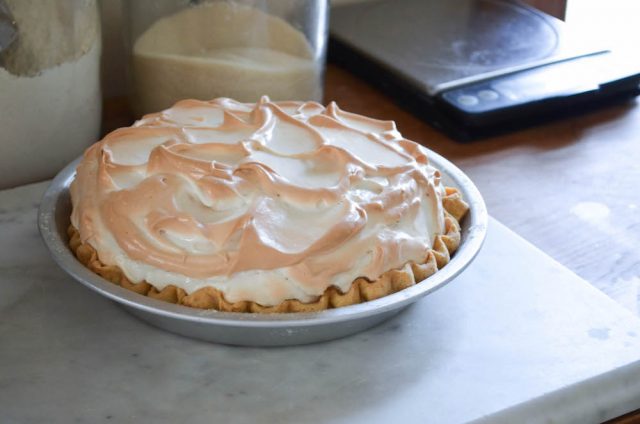 I know, I thought the verdict on the best pie crust was in once I shared my recipe for Foolproof Pie Crust a few years ago. That one still holds a special place in my baking routines, and if you already use it, and love it, then just appease me, and listen on about how I've tweaked it a bit to come up with this Perfect Pie Crust recipe.
You'll see it looks very familiar. Let's call it a fraternal twin. This pie crust recipe uses almost the same ingredients, except for one—there's no cornmeal in the crust. Now, I love the texture the cornmeal adds. And in some pies, like a chess pie, I think it's a nice complement to the filling. One day, though, I was out of cornmeal, so just improvised, using straight all purpose flour for the recipe. I fell fast, and hard for this flakier, crumblier (is that even a word?) version.
Another way I vary from my usual baking routine is that I don't measure out the flour on my scale. I just use the measuring cups hanging on the rack above my jars of flour and sugar. I've been obsessive about baking by weight for years now, but since the dough is made in the food processor, it's kind of annoying to weigh it into a bowl, and then pour it into the food processor. Silly, perhaps, and the bowl is easy enough to just rinse clean, but I much prefer this streamlined method that saves me a few extra seconds (especially if you're making 1 to 2 pies every day, as has been my habit for three weeks now).
I did find myself at a friend's house recently, and he didn't have a food processor, so let me assure you that needing one is not 100% essential to making this pie crust. You can rub the butter and flour mixture between your fingers to form pea-sized bits, and then stir in the egg, water, and vinegar until it's combined. It'll seem dry at first, but then comes together nicely after a minute, or so. I'll let you in on a secret—I love it better made this way. The resulting crust was more delicate, and you could tell, or at least I could, the subtle differences in the pastry when made completely by hand vs. by machine.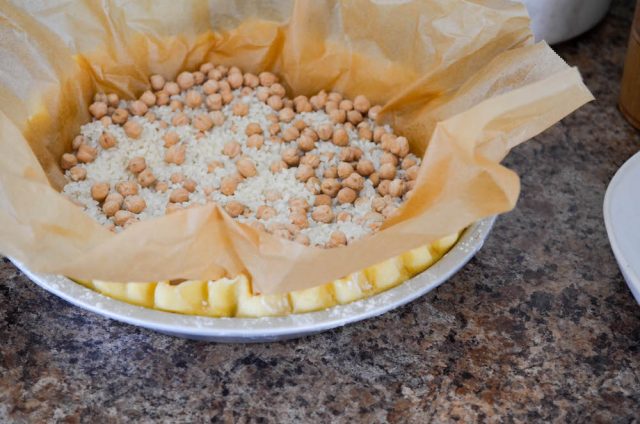 I say go with whatever methods works for you. Most days I don't feel like I have the time to do the total manual method. Perhaps if I planned better, I would, but that's the other beauty of this Perfect Pie Crust recipe. Like my Foolproof Pie Crust, it doesn't require any chilling time—you can roll it out as soon as it's mixed. Chilling is an option you can exercise, though, if you like. Make it the night before, wrap it in plastic film, and just be sure to let it sit out to soften up a bit before rolling it out (you should  be able to easily make an indentation with your thumb).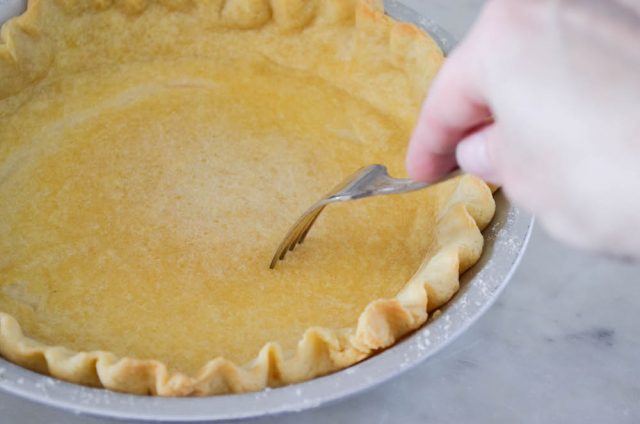 I'm also sharing directions on how to pre-bake this pie crust, a step needed for pies like Lemon Meringue (that recipe is coming soon!). It's incredibly easy, though admittedly, pre-baking crust always seems daunting to me. I've found a system of doing that step in the morning while I'm packing lunches, or getting ready for the day. This way the crust part is all done (and cooled, most importantly) when I'm ready to get started with the filling, and rest of the pie recipe.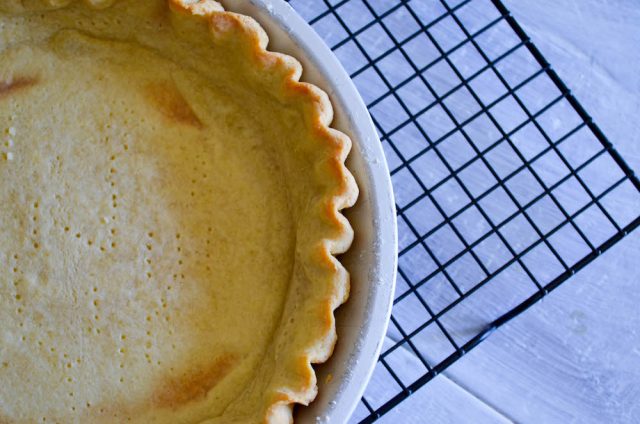 This recipe is now part of my new site, Simmering. It can be found here.
SaveSave