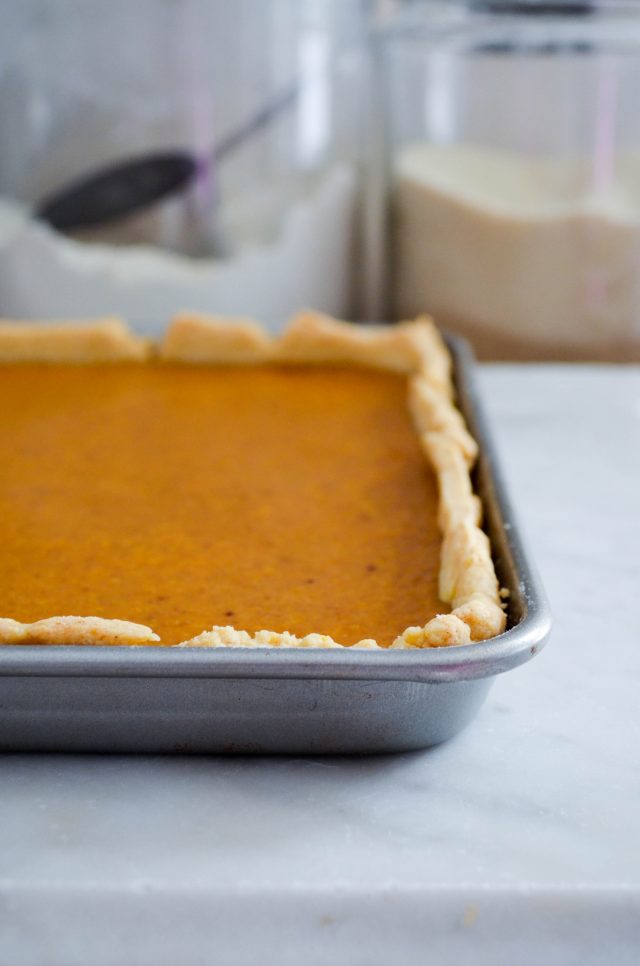 I know, it doesn't look like much, but believe me that this pie will change your life. At least when it comes to making pie for a crowd. The weather changed rather abruptly last week. Between that and the sudden realization that Thanksgiving was around the corner, my cravings for pumpkin pie, both eating and baking it, kicked into high gear.
I've been doing a lot of baking for the school store, and I wondered the best way to sell the pie there without needing plates or utensils. Slab pie came to mind. Rather than baking it in a round pie plate, you use a jelly roll pan, creating bar-like pieces. The yield is also incredible, turning what would've normally been a deep dish pie for 10 into a more suitable serving size of 24 square bars.
It gets better, though. If you're convinced that baking isn't your thing, or that every pie crust you've tried has left you in tears, then let me assure this is a pie even a five-year-old can make. No joke. I baked three of them with 24 kindergarten and first graders this week. They had a blast, and the pie crust is so forgiving, it was able to handle a vigorous workout by my very enthusiastic helpers. You can probably skip the rolling all together, and simply press it into the pan, but I love rolling out dough. There's something about the ritual that I find so soothing. Just in case you need more convincing about the ease of making this pie, I made a video for you. I let the kids watch it first so they could see the steps, and then anticipate each step as we made it together. I feel like I had a million thoughts in my head as I mentally wrote this post. There's this story I wanted to share with all of you. It's very heart-warming, and a reminder that quite often helping others rewards us in ways unimaginable.
Between now and Thanksgiving, 10% of the proceeds on all orders of Simple Scratch Cooking will be donated to the Inter-Faith Food Shuttle's Back Pack Buddies program. My dear friend, Ilina, does a great amount of volunteer work with this organization in North Carolina. They provide an invaluable service of free meals during the weekends to children who rely on free or reduced lunches during the school week. You can learn more about the program here.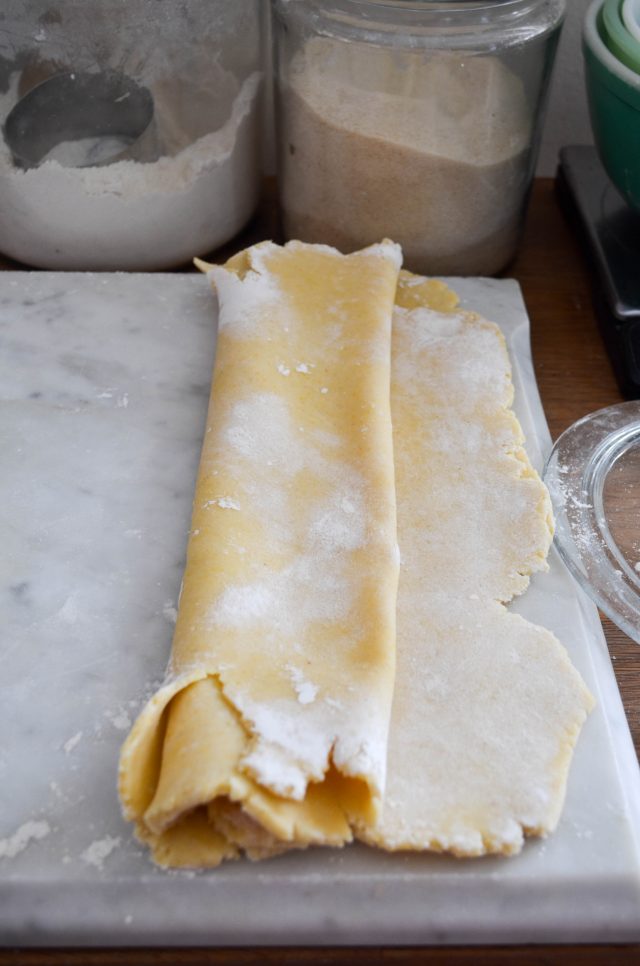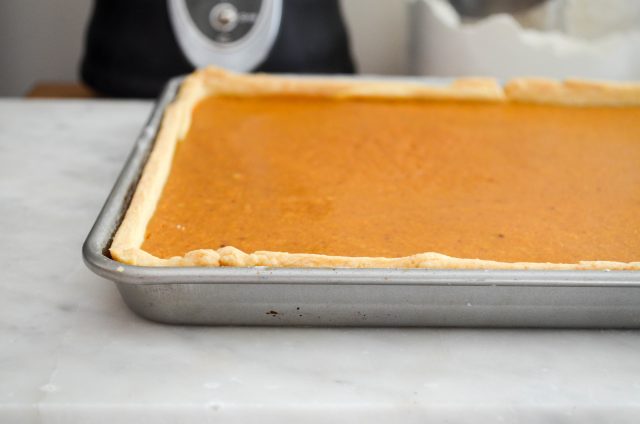 We're off on a 500-mile road trip next Tuesday morning to see Ilina and her crew for Thanksgiving. I'm not sure if I'll be able to pop in here before then, so just in case, I hope you all have a peaceful, loving, and relaxing Thanksgiving holiday. And if you have any suggestions for food along our journey from upstate New York to Raleigh, NC, please let me know in the comments. Last time, I didn't plan properly, and the snacks we had only got us so far. I'd love to hear some easy detours we should consider making for a lunch break on the way there, and back home.
xo-Jennie
Pumpkin Slab Pie
Serves 24
Music Pairing: Pie in the Sky by Johnny Cash
This recipe can now be found here.