and so, the countdown begins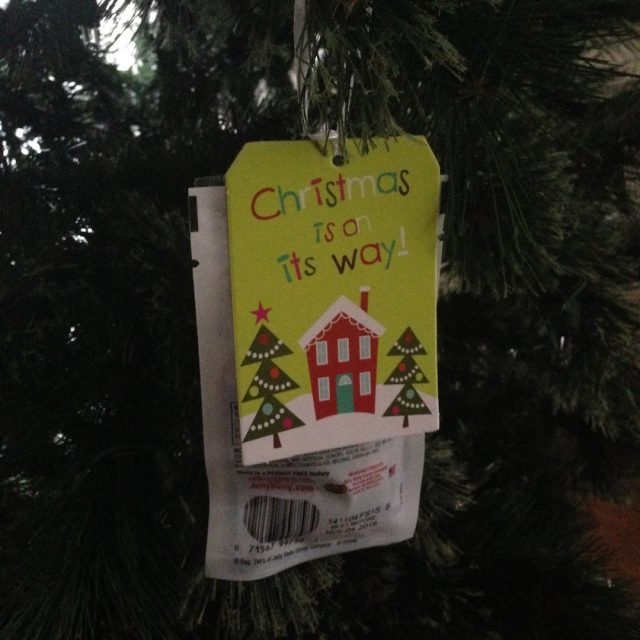 It's been a while. I wonder how many times I've started a post with that sentence. It feels like quite a few in my mind. The last few weeks feel clear, and a blur, all at the same time. The thing about grief is that it catches up with you at the most inconvenient moments. I was well aware that this is a tender time of year, and yet it still doesn't make it any easier. Perhaps, the right way of looking at is that it makes me more aware. More conscious that I need to be gentle with myself, that I'll have to dig deeper to find more patience for our daughters, and that I'll have to find a way to acknowledge my loss, but not let it get the best of me.
In the weeks I was away from here, I had two interactions with friends that left me feeling misunderstood. And it opened the door to a larger question in my mind, that if some of my closest friends don't get me, will there ever be someone else who can understand me as deeply as the best friend I lost three and a half years ago. The closeness you develop in an intimate relationship is one that can't be mimicked by even your closest friends. It's the innate understanding of what you need, and willing to put your own needs on hold at moments when the weight needs to be carried by one, instead of two.
The reality is that yes, yes I still love my Mikey. That is something that will never change. We didn't choose to part—fate made that decision for us unwillingly. Being a single mother now leaves me with the great responsibility of keeping his memory alive for our girls. About a year or two ago, I tucked Virginia into bed, and in her little, lispy voice, she asked "Mommy, I won't remember daddy when I grow up, will I?" Yeah, that got me right in the gut, too. The lump you feel in your throat reading those words is the same one I function with daily.
And yet, I don't want to just function. I want to feel, love, and hope to have that same kind of connection with someone again. The only way I can do that is to be honest with myself, and be open to feeling the sad moments. If I were to just push them under the carpet, eventually a mound would form to trip me up. So, if I decide for one year that I don't want to send out Christmas cards, it's not the end of the world. Opting for an artificial tree over a fresh cut doesn't mean I'm depriving my girls of the holiday experience.
The most important experience I can give them is to lead by example. Did I feel proud when my little one found me crying a few days after my birthday, when the weight felt too much to carry? No, I didn't. I want to be stronger for her, but I'm human, and far as I can tell, fraught with all the frailties that come with being one. I thought she was watching television loud enough, and that my sobs were softer. Then she sidled up next to me, handed me a tissue, and when I apologized for not holding it in, she said "but mommy, it's not good to hold it in." I tell her that often when she's having her own tough moments. I tell her she has to feel the moment to figure out how to move forward.
The house is now decorated with the usual suspects from holidays past, but I did it on my own terms, and in my own time. The anorexic, artificial tree is growing on me, and in the end it doesn't matter if the tree is fake or fresh. It's the lifetime of memories I relive as I hang each ornament, some for more than 30 years now. Living life on one's own terms, and not using someone else's playbook is the best gift I can ever give my girls. Why wait for one month out of the year to spread that kind of love and wisdom?
As I watched my instagram feed fill with sweet moments of opening the advent calendar, I wished I'd had the foresight to plan ahead. We've never done anything consistently, but when we do, it's usually those disposable chocolate calendars. One year when I came back from Paris, I surprised the girls with Scooby Doo ones that C picked out for them. A mix of chocolate and little toys—it was a fun change for them. This year, I wanted to do something more traditional, though, but much as I searched for a proper advent calendar I couldn't find one I loved. Had I thought about this in early November, I could've made one, but here it was, December 3rd. Crafting was not an option. Being crafty, though, might get me some place. I decided we had the best advent calendar right in our very own home. Our Christmas tree! I bought sturdy cardboard gift tags, wrote a special note on each of them (two for each day, one for each of the girls), and then taped a special treat or keepsake to it. It's like an Easter egg hunt, as the girls search the tree, looking for their advent gift. They chuckle at the little jokes I write: What has 38 feet, and only visits once a year? And some mornings I forget to hang the tags, and they say "mommy, you forgot again!". There really is a light at the end of every tunnel. The difference is realizing that the path is unique for every traveler.
Before I go, I wanted to share a sneak peek of a few of the recipes in the Winter Issue of Simple Scratch Cooking. It's available for pre-order, and will ship on December 15th, so you should receive it in time for Christmas. If you want to order it as a gift, and need it shipped directly to the recipient, just make a note of it on your order, and I'll gladly include a personalized note with their issue.
Order Simple Scratch Cooking here.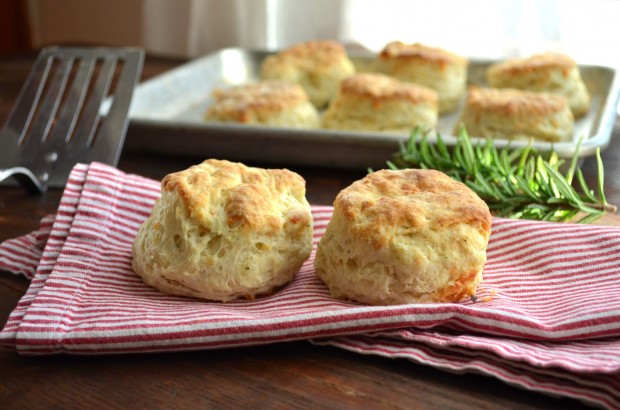 Gruyere Cheese & Rosemary Biscuits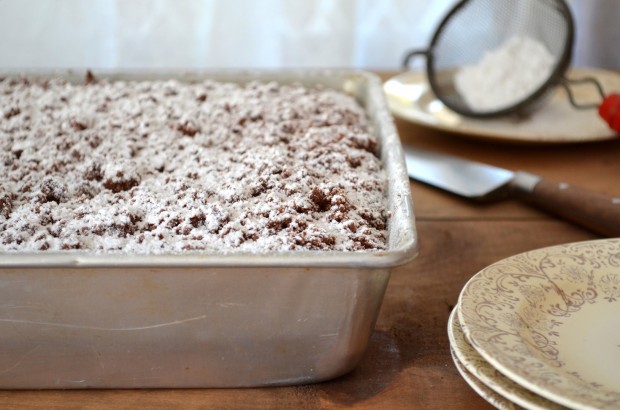 Gingerbread Coffee Cake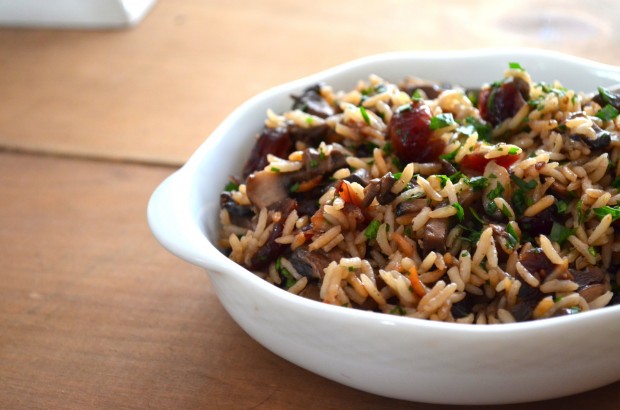 Mushroom & Dried Cranberry Rice Pilaf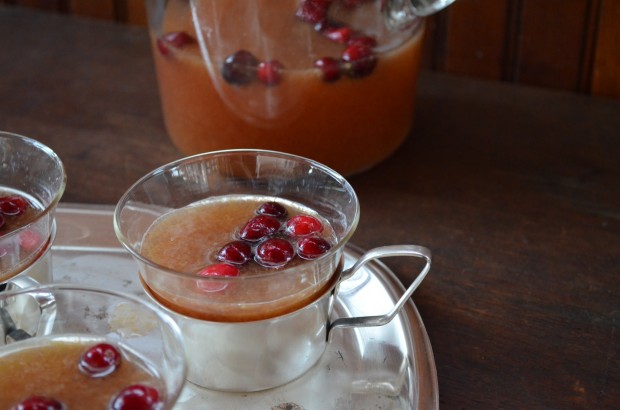 Winter Punch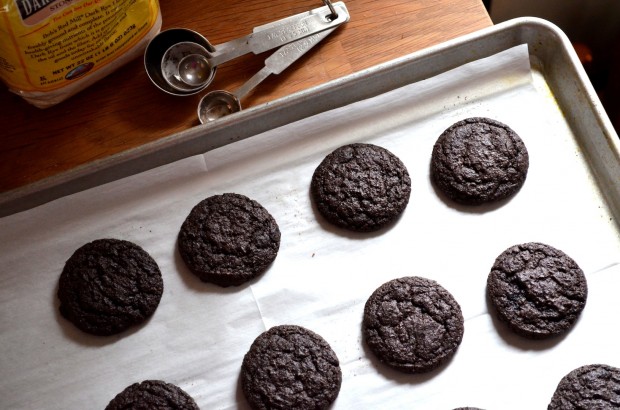 Chewy Chocolate Gingersnaps