oven-dried potato and apple chips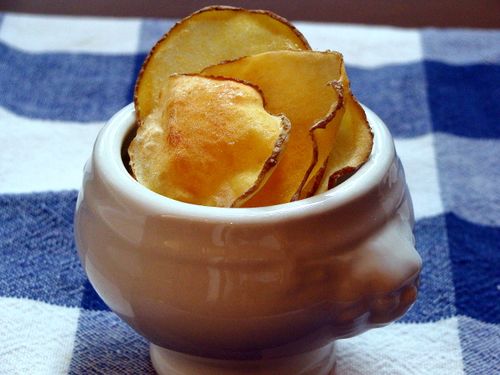 A couple of weeks ago we packed the kiddies in the car and went apple picking to our favorite orchard in Pomona, NY. The Orchards at Conklin is a real treat for many reasons, but most of all because it's really close—less than hour from our Brooklyn home. The inflatable kids' rides are a tie with the wonderful little country store (ok, so not really a tie—I love the shop and the kids love the mini-amusement feeling).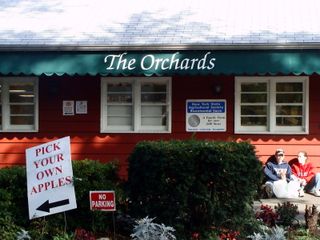 Now I'm going to tell you a secret. We didn't really pick any apples. After hitting traffic on the GW Bridge, the massive crowds at the line to pay for what you pick and the pretty bare pumpkin fields, we decided to skip the apple orchards and spend some time at the store and rides. The store has a great spice section and the prices are amazing. I stocked up on some whole nutmeg and cinnamon sticks for the upcoming baking and apple cider mulling season (there's a post to come on that too!). And, of course, I bought lots of apples. Oddly enough, I wasn't in the mood for apple pie, so I needed to find something to do with them. Don't ask me why, but for some reason apple chips popped into my mind. I figured they would be a nice sweet and crispy sensation. And, I was right. They proved to be a big hit, so much so that I couldn't bake them fast enough to keep up with the Mr. They're incredibly easy to make and it seems silly to write a recipe but I'll record it for you at the end nonetheless.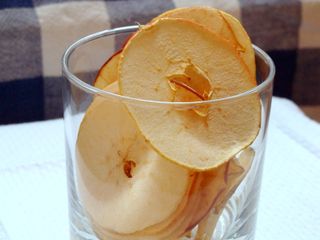 More important than a recipe, though, is you'll need a very sharp slicer and some silicon baking mats (silpats are my favorite, and please do not try parchment or a greased cookie sheet). Now I was lucky enough to get this fancy chef-type Bron mandoline from the Mr. for Christmas many moons ago. This is certainly worth the investment and will last a lifetime but you can certainly make do with a less expensive gadget. Since it's the only one I've ever used I can't help with any recommendations, so please chime in on the comments if you have a fave we should all know about. You will need a slicer of some sort though because I don't know anyone who can slice apples (or potatoes—yes, really!) this evenly paper thin with lightening speed.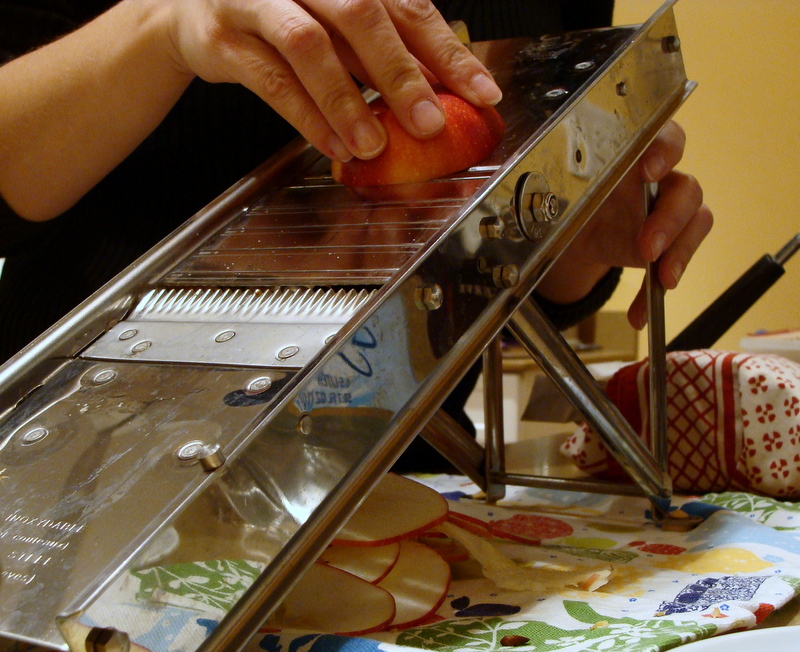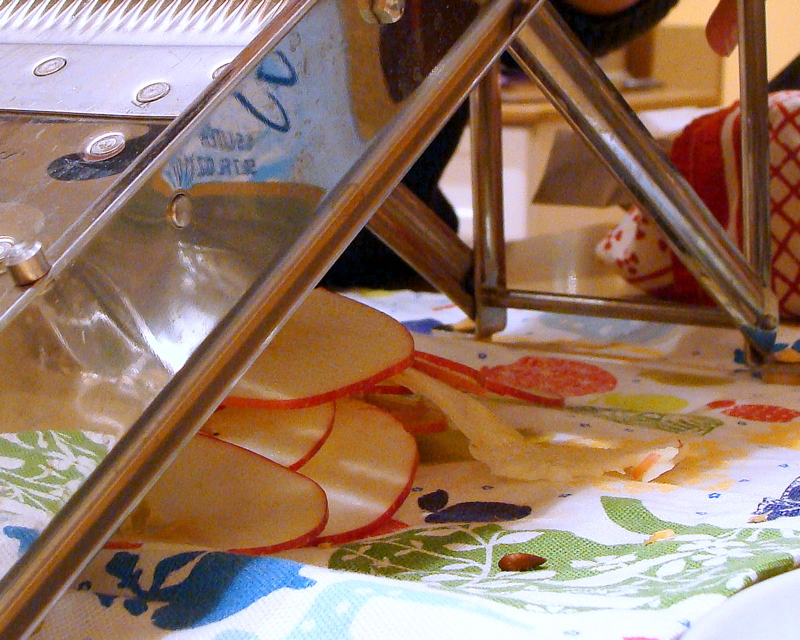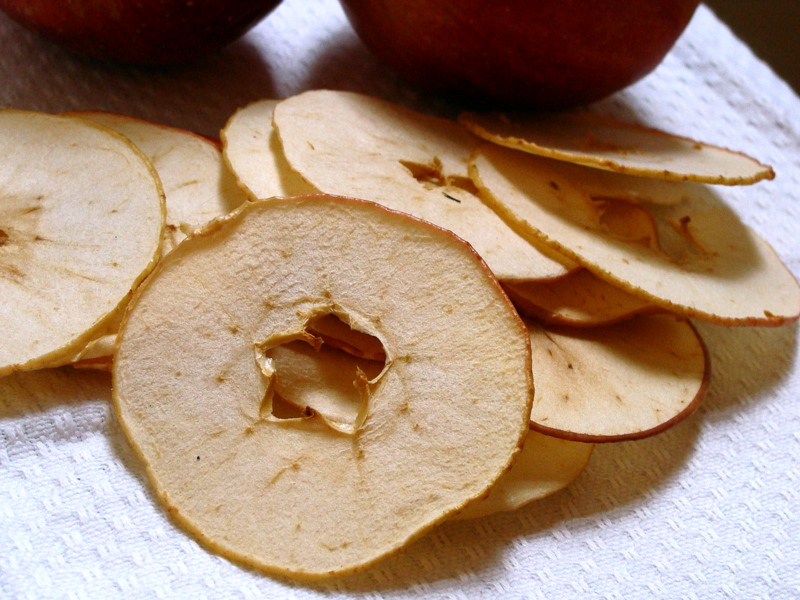 Once I had made quite a few dozen batches of apple chips (even spiced some up with a dash of chiptole powder) , I moved onto some yukon gold potatoes. A sprinkle of salt and they were good to go. These are perfect for everyday snacking but will be a nice touch to my holiday parties and dinners this year too.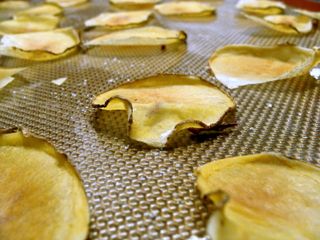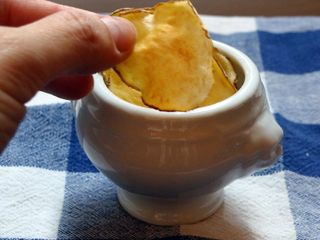 oven-dried apple chips (and potatoes too)
makes about two dozen
If you're baking two trays at a time, be sure to rotate the pans halfway-through for even cooking. And if you decide to make potato chips, just give them a sprinkle of sea salt—no oil necessary.
1 medium to large apple, sliced paper thin
Silicon lined baking sheets
Preheat oven to 225ºF. Place apple slices single layer on a silicon-lined baking sheet. Bake for one hour until crisp and dried. See, I told you it didn't really need a recipe.