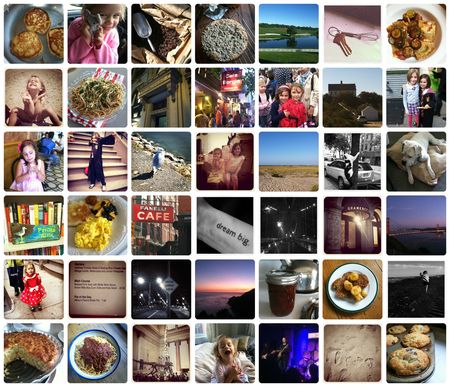 Moving forward, but not leaving you behind.
The life you possessed is captured in the lens with which I now see life.
The first day of school.
The first Halloween.
Revisiting some our very own firsts. Cafe Borgia, our first cappucino together. The Cable Building, our first kiss. Fanelli's—you had the crab cakes, I had a burger.
Matthew Sweet finally came back to town, 86 days too late.
You made your mark at Blue Smoke.
We made our mark in the sands of Cape Cod.
Gina's mom made us sugo—you would've loved, loved, loved it.
And I'm slowly coming out of my fog, cooking a little more each day.
100 days seems impossible and cruel.
I miss your laugh, your smile, your snoring, rubbing my fingers through your thick brown hair, your gnarly toe nails, the flecks of grey hair across your chest.
Yes, I miss every part of your being, yet you send me signs every day that you're watching. Perhaps waiting to accept this is all true too.