Yesterday was group therapy, which means it was time for a feelings check in. In reality, we should all do these check ins on a daily basis, regardless of suffering a traumatic loss. Understanding how you feel forces you to confront why you feel that way. It sounds simple, but how often do you find yourself juggling so many responsibilities that you ignore the symptoms?
A deep ache is settling in. Today is seven months since Mikey died. Seven months. The reality of what this means scares the hell out me. In so many ways day seven was easier than week seven. And week seven was no doubt easier than month seven. He is not coming back, and even worse is the life I was living just seven months ago seems so foreign. I watch that video of him dancing with Virginia, yet I feel numb, as if it was all a dream.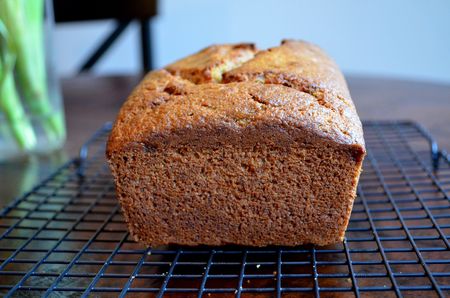 I feel him, and the memory of our life together, slowly slipping away from me. I know I've echoed this sentiment before, but just as the waves of grief subside, another ripple of sadness begins its slow descent into my reality—the reality of moving forward. So, I wake each day, groggy from barely sleeping the night before. I spend every free moment cooking and writing. I'm definitely not complaining about that part. I feel incredibly thankful to continue living the dream we shared. Mikey was my biggest supporter, and as I recipe test and write, I do feel surrounded by his encouragement. When a recipe goes as hoped, the immediate excitement is shadowed a bit, knowing he can't taste it, and share in this. It is not enough to hear "he's looking down and proud"—that doesn't hold me at night. It doesn't match the sparkle in his eye or sigh he'd let out when he took a bite of something I made.
So, my feelings check in this week is a roller coaster, and I proceed with caution, anticipating the pit I will undoubtedly feel as I plunge downward, knowing that with every valley there is a peak worth looking forward to.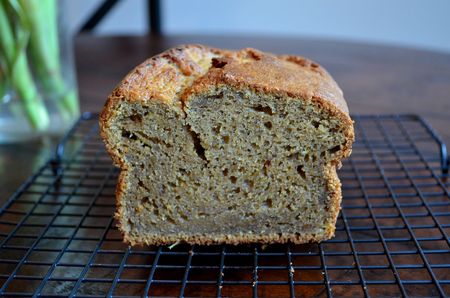 Month seven coincided with week 30. At least I've stopped counting days, that's progress right? I started working out with a trainer a few weeks ago. I figured the first step to feeling whole again was to get moving more than the usual walking from errands and such. If I want to feel alive, then I have to act alive, and nothing like a good workout to jumpstart things.
As I started out making my favorite banana bread recipe two weeks ago, I felt guilty about the stick of butter I was about to brown. It was counterproductive and self-defeating to my short term goal. And frankly, I knew my trainer would kick my ass if he saw me doing it too. I decided that old recipe, amazing as it is, needed to become a special occassion one. That's how my recipe for Everyday Banana Bread was born. You can check it out on my column, Simple Scratch Cooking, at the Food Network's FN Dish blog. And for full disclosure, a splash of the browned butter got tossed with some papardelle and fresh chopped rosemary for dinner that night. I told my trainer about that one. The chocolate tres leches cake I made today for the cookbook, will stay between us, and if my trainer does find out, then I'm blaming it all on Bryan. It was his idea, and a deliciously brilliant one too.
SaveSave