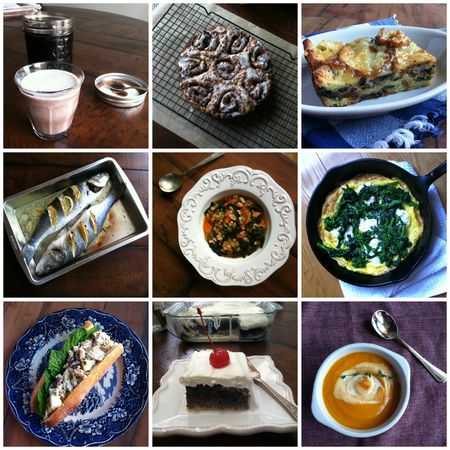 It's been quiet here for a good reason.
51 pages.
17,201 words.
42 of 150 recipes.
They are in my editor's hands right now at Running Press.
Those pictures above are just a tease of the recipes you can expect to make in your own kitchen next spring. They're not the photos that will be printed in the book—just some shots I took with my iPhone.
And now, it's time to get back into the test kitchen.