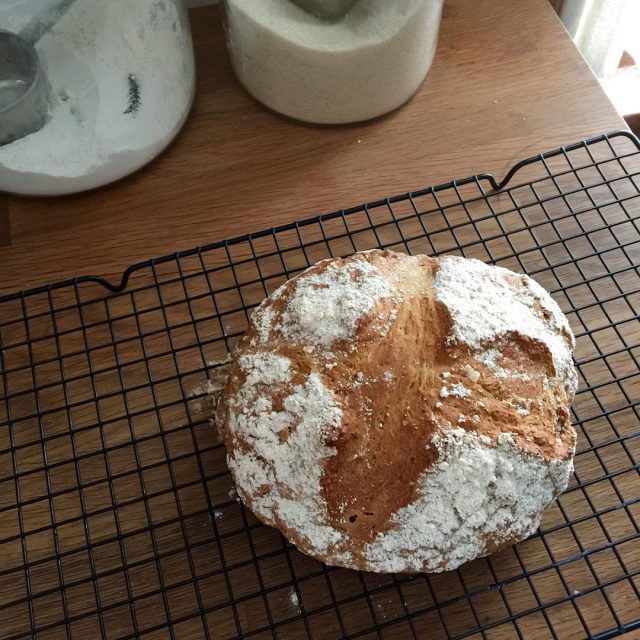 It's been a while, I know. Life has been quite busy, and I didn't mean to stay away for this long. As usual, there are a ton of recipes I want to share with you, all in various stages of being tested, written, and edited. There's also the matter of deciding which ones to share here, save for the magazine, for the cookbook proposal, and for future projects.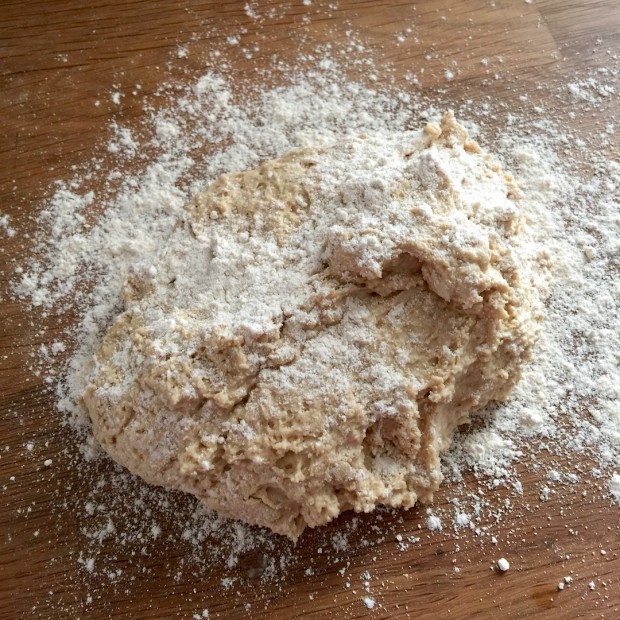 Alas, my visit here will be very brief today. I worked on a recipe for traditional Irish soda bread recently, and realized if I didn't share it with you all today, then it would have to wait until next year. It would be like sharing a recipe for chocolate truffles the day after Valentine's Day, right? I suppose a proper cooling off time, say a few weeks, and a recipe for soda bread popping up here would've been fine. But with it being St. Patrick's Day, and all, I didn't want to wait. So, here I am, bread (recipe) in hand, clicking away at the keyboard while lunch heats up in the oven in preparation for getting the kids out to school.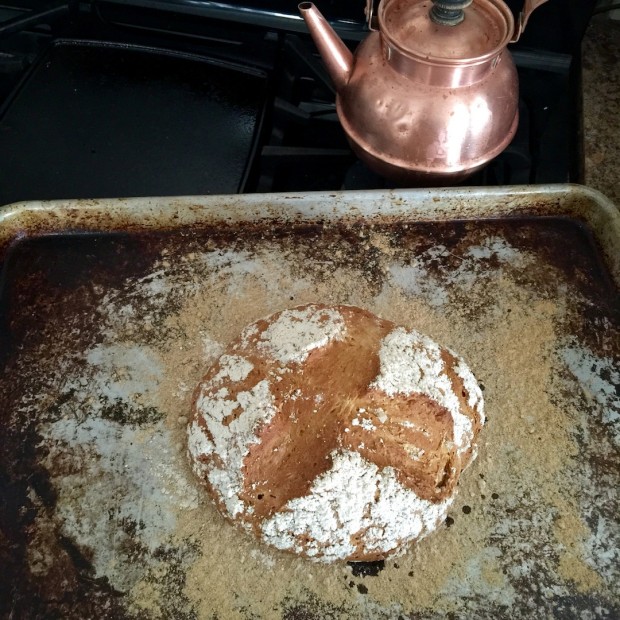 In my search for a traditional Irish soda bread recipe (remember I made this oat soda bread a few years ago), I came upon this site called The Preservation for Irish Soda Bread Society. After delving in a bit, I knew I had to stay somewhat true to tradition. You'll notice my recipe below isn't the sweet teacake kind being sold in most bakeries at this very moment. My recipe is more of an everyday bread that you can enjoy lightly toasted, with a smear of butter, and jam, if you like. It still isn't quite a sandwich bread. I imagine my kids would blow a gasket if I tried to tuck a few slices of turkey between it. Still, it's a nice counterpart to the fruit and egg enriched recipes out there. Hope you enjoy it as much as I've been. Now time to go pack those lunches, and get the kiddos out the door. Have a great day everyone!
-jennie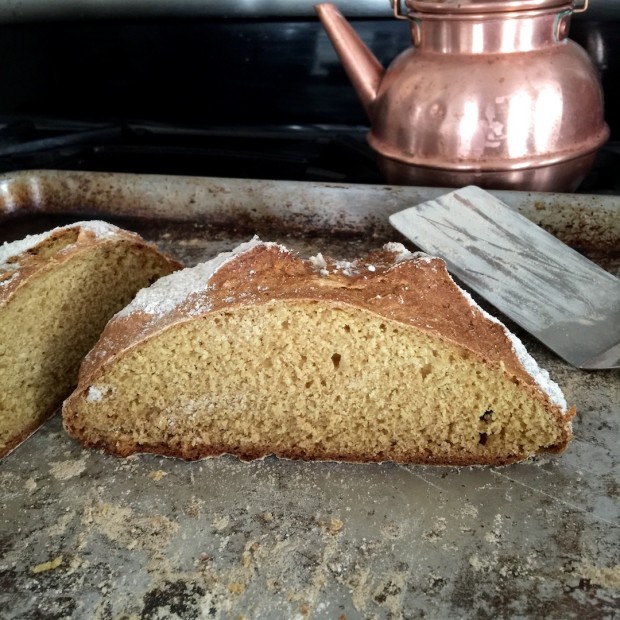 Irish Soda Bread
Traditional Irish soda bread is made without any sweetener. The versions we're accustomed to, flecked with raisins or currants, and enriched with eggs and a touch of sugar, are considered a teacake. I love that kind of bread, but decided to develop a recipe that harkened back to its roots. Of course, I still took a couple of liberties, one by using whole-wheat pastry flour, and the other in including a smidge of honey. It's just enough to enhance the flavor of the bread without it being noticeable. Feel free to swap in all-purpose flour (it's an equal weight), and omit the honey, or swap in agave to make it vegan. I've not tested it with gluten-free flour blends, though, but do let me know the results if you give it a try, as I'm curious.
Makes one 8-inch round loaf
1 2/3 cups (240) grams whole-wheat pastry flour, plus more for kneading & shaping
1 1/4 teaspoons (6 grams) baking soda
1/2 teaspoon (3 grams) sea salt
1 cup (237 ml / 214 grams) plus 1 tablespoon (15 ml) buttermilk, well shaken
1 tablespoon (20 grams) honey
1. Arrange the rack to the upper middle position of the oven. Preheat the oven to 400F.
2. Add the flour, baking soda, and salt to a deep bowl. Whisk to combine.
3. Pour one cup of the buttermilk into the bowl. Drizzle the honey over the top of the flour mixture. Using a wooden spoon, stir just until it comes together into a rough dough (it will look more like a very thick batter at first).
4. Dust a counter or cutting board with a bit of flour. Scrape the dough onto the counter. Sprinkle a little more flour on top. Knead 30 to 60 seconds until it forms a somewhat smooth ball (it will have dimples, but shouldn't be sticky).
5. Generously sprinkle flour on a rimmed baking sheet. Place the shaped dough onto the tray. Brush the top and sides with the remaining buttermilk. Sprinkle 1 tablespoon of flour on top. Using a very sharp knife, make two cuts into the top to form an "X", taking care not to cut all the way through to the bottom (you want a deep slash in the dough, not to separate the pieces).
6. Bake for 25 to 27 minutes, until the loaf is a deep golden color, and sounds hollow when tapped with your knuckle. Let the bread cool completely before slicing, about an hour.