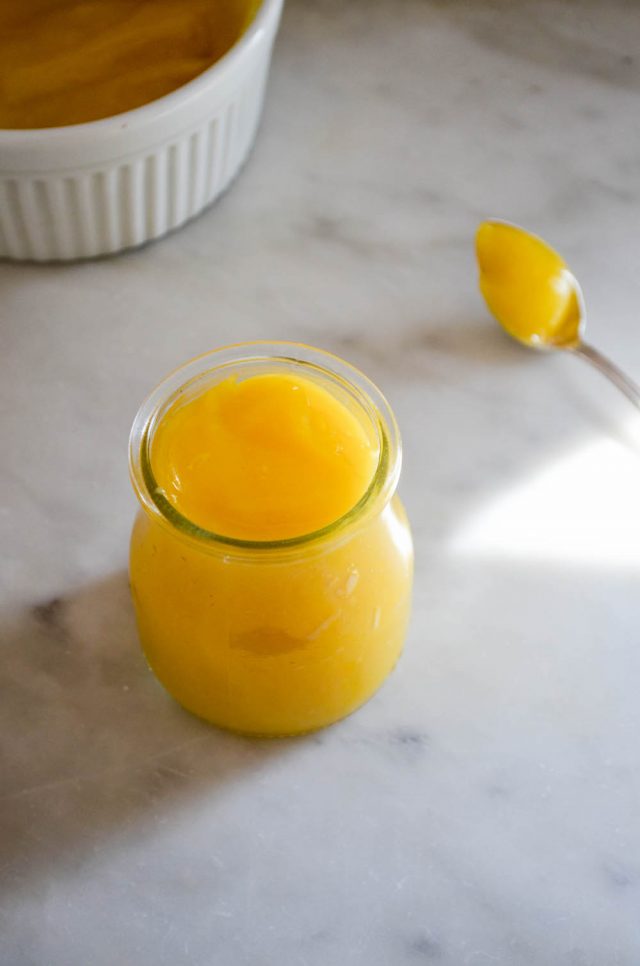 What is it about spring that makes me crave all things lemon? After all, just as citrus season is technically ending, this urge for it kicks in. I guess this is one instance where year round availability is advantageous, even though I'm a big proponent of eating locally and seasonally as much as possible, being able to enjoy homemade lemon curd regardless of season is nice.
I'd been craving lemon meringue pie. Unlike other pies where you can somewhat quickly pull together a piecrust, mix up you favorite fruit filling, and bake it, lemon meringue requires more thought and advance planning.
You need to first make and pre-bake your piecrust. While that's cooking and cooling, you prep the bottom layer of the filling, the lemon curd. Once it's ready to serve, you make the meringue topping.
The individual components really aren't too difficult to make but they take time I don't always have, so breaking it up into stages (regardless of what some recipes might tell you), is how I found making lemon meringue pie to be as enjoyable as the eating of it. I'll talk more about the crust and meringue topping when we get to the actual post for assembling the pie.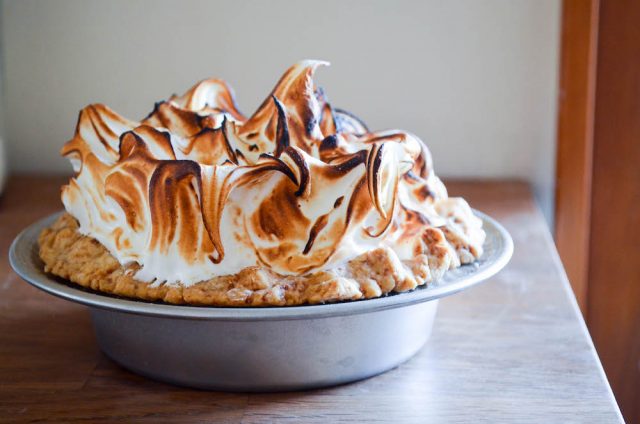 Today, we're talking curd, homemade lemon curd (in my mind I said that in my best James Bond voice).
After making lemon curd for the last year or so, it only just occurred to me that the best lemon curd includes a teeny bit of orange juice. Just a tablespoon adds some balance, bridging the tartness of the lemons, potential cloyingness of the sugar, and richness of the butter. You won't taste any orange, but without it, you'll most definitely notice your lemon curd is more pucker-worthy.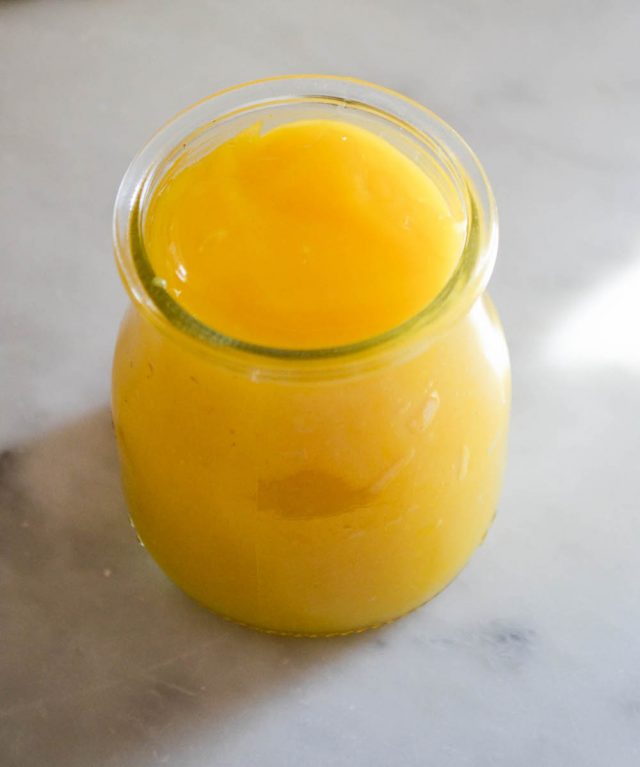 This lemon curd recipe includes a starch to ensure a thick set since my main goal is using it for pie filling. If you're planning to serve it with scones or crisp meringues (it would be amazing in this pavlova), you can omit the starch, if you prefer. I've made this with cornstarch and potato starch, both being rather interchangeable, however, if you're planning to serve this during Passover, or hosting guests that observe Passover, then you should use potato starch.
Regarding texture, I often skip straining mine, not minding the bits of zest. The photos here are of strained lemon curd because of course the day I decided to shoot them was also the day I decided to contradict my own non-straining lemon curd ways.
Use this lemon curd on these scones
If you prefer a very smooth curd, you can press it through a sieve to remove the pulp and zest. Be sure to do so immediately after removing from the heat before the curd thickens up too much. The curd can be stored in a glass jar in the fridge, to use on muffins, scones, or if like me, you're planning in advance to make lemon meringue pie (recipe coming soon, promise!).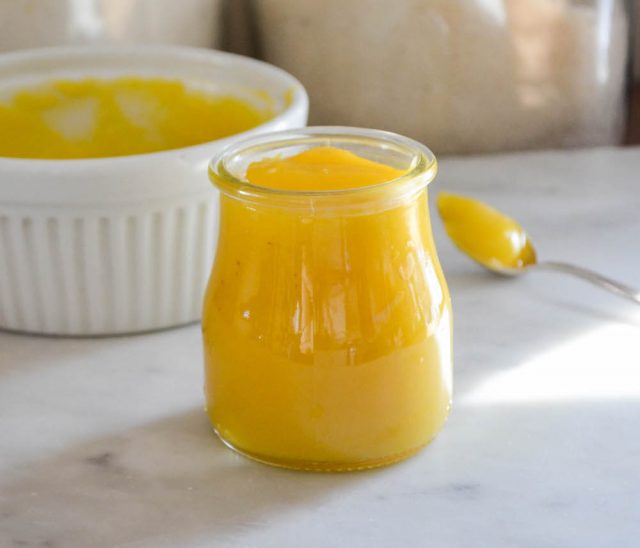 This recipe is now part of my new site, Simmering. It can be found here.
SaveSave
SaveSave
SaveSave
SaveSave