Tahini & Dark Chocolate Mousse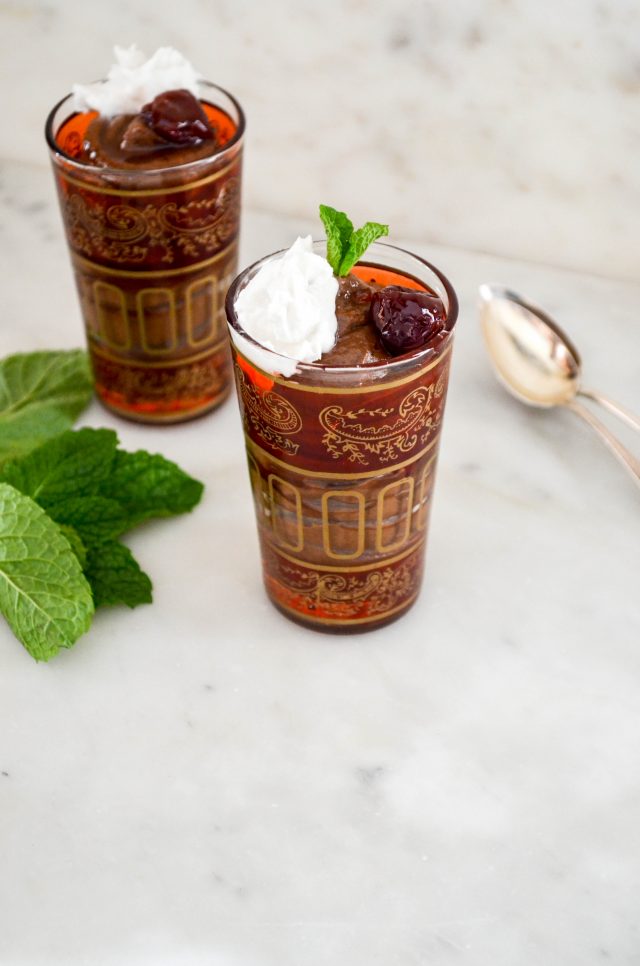 Earlier this month, I became a contributor to The Spruce's food channel. Channel is speak for the various departments on websites covering a multitude of topics, they're sometimes also called verticals. How is that for boring tech talk? This recipe for Tahini & Dark Chocolate Mousse was inspired by the first recipe I made for The Spruce, a vegan Chocolate Avocado Pudding.
I know—avocado pudding doesn't sound like anything you'd want to eat, unless you're vegan, or have an egg allergy, in which case you're probably already hip to this rather magical method for substituting eggs to make an all-time favorite American dessert. Admittedly, I rolled my eyes, and might've even raised an eyebrow when I was given this as my first assignment, especially since there are other ways to make vegan pudding that don't involve an ingredient I use to make guacamole.
When I emerged from the test kitchen, not only had my thoughts on using avocado to make pudding changed, I then found myself using it to make this vegan mousse, too. Talk about a change of heart (and mind). The flavors here are all grown up and slightly sophisticated, making this Tahini & Dark Chocolate Mousse a perfect way to end a dinner party. Of course, since I think any meal is an occasion to be fancy, I also like eating it for breakfast.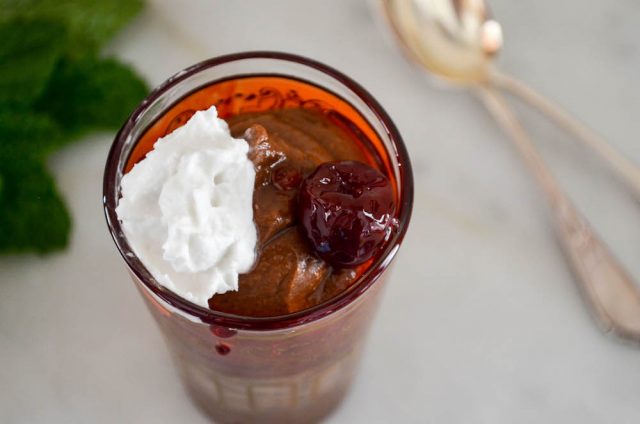 In case you're curious to see the recipe I created The Spruce, you can find it here. You know, it's funny as I read through this post, it's such a contrast, or perhaps balance, to the deeper, emotional posts. That's something I'm always trying to find balance with here. In a way it seems crazy to write so blithely about a recipe, but it's also so freeing. Sometimes I just want to cook, and let my mind focus on the blue skies outside my kitchen window. Making this chocolate mousse was most definitely one of those moments. Hope everyone has a wonderful, peaceful weekend.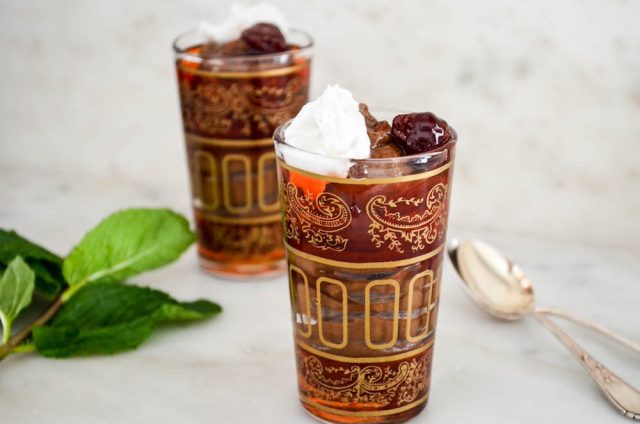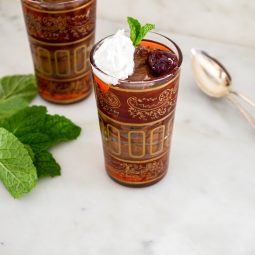 Tahini & Dark Chocolate Mousse
Ingredients
8

plump

dried dates (120 grams), pitted

1

ripe avocado

pitted & fruit scooped from skin

2

tablespoons

15 grams cocoa powder

2

tablespoons

38 grams tahini

2

teaspoon

10 ml vanilla extract

1/3

cup

80 ml almond milk (or other non-dairy milk)

¼

teaspoon

1 gram fine sea salt

Cherry Conserves

to serve (recipe here)

Coconut Whipped Cream

to serve (recipe here)
Instructions
Add the dates to the bowl of a food processor. Pulse until they form a thick paste.

Add the avocado, cocoa powder, tahini, vanilla, almond milk, and salt. Pulse until smooth and creamy. Divide between 2 small glass jars or bowls. Cover with plastic film, and chill in the fridge for at least 30 minutes. May be made 1 day in advance.

When ready to serve, spoon some conserves on top. Add a dollop of whipped cream. Serve immediately.
SaveSave
SaveSave
SaveSave
SaveSave