My love of coffee cake runs deep. Perhaps as deep as my confusion over whether to call it coffee cake or crumb cake, a term I use interchangeably to mean the same thing. We've kind of had this conversation before when talking about this danish, which incidentally a lot of people call coffee cake (I've yet to meet anyone from Brooklyn who calls it anything but a danish…).  Regardless of what category you think this Lemon Crumb Cake rests, one bite, and I'm sure we'll all agree on how perfect it pairs with coffee or tea.
I've this habit of overbuying certain ingredients with no rhyme or reason except for my forgetfulness. It goes something like I think we need peanut butter, think I've forgotten to buy it, and for the next three trips to the grocery store add a couple of jars to my cart only to get home and realize we've now enough peanut butter to survive the zombie apocalypse. Once the fact that we no longer have a peanut butter shortage sticks, my mind moves onto another ingredient. This has become an ongoing joke with the kids, as rigatoni, oats, honey, and so forth become the new peanut butter habit (you get the idea, yes?).
And so, last week, it was lemons. Every time I stopped at the food co-op or health food store I couldn't remember if I'd bought some or not. I've been making an herbal tea of sliced up lemon, fresh ginger, and dried mint from last year's garden, plus I'd been meaning to make lemon curd. Three days later, we had a windfall of citrus thanks to my spotty memory, but not at all a bad situation to be in.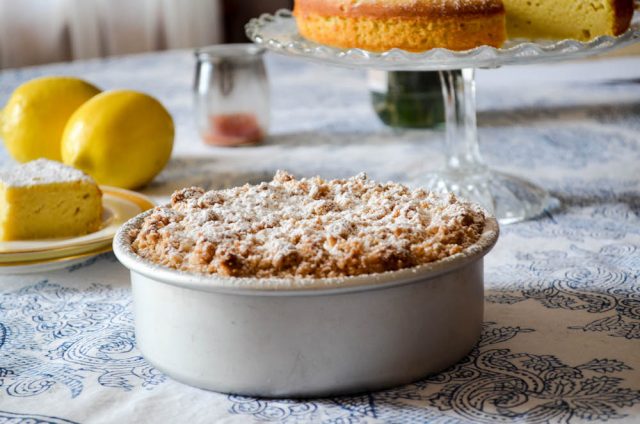 While out running errands I asked Virginia if she wanted something from the local bakery in town. She asked for crumb cake, which they don't sell there but I told her not to worry, and that I'd make some when I got home. "Really mommy? Wow, I love you!,"  was her reply.
This kid takes her crumb cake seriously, so I asked permission before springifying it (how's that for a new word?) with a dose of lemon. I'm not sure why this never occurred to me before, but better late than never is how the saying goes, right?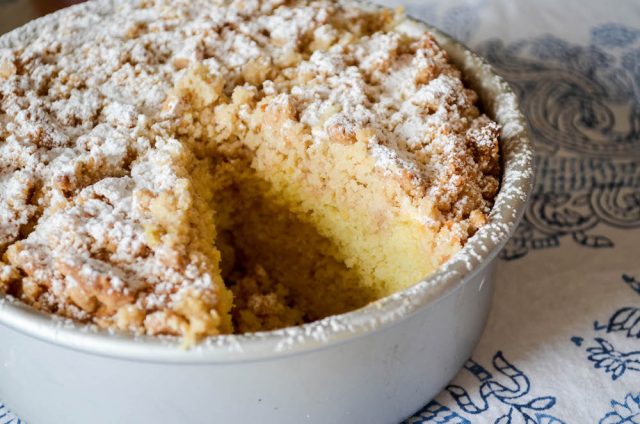 The other wonderful thing about this cake, if you've got a small family like mine, or just need enough coffee cake to satisfy a craving but not so much that you're swimming in leftovers—this Lemon Crumb Cake is a small batch recipe, and makes enough for four generous servings, or six if you're feeling generous enough to share. Ours stretched to six servings, as we enjoyed a wedge that afternoon with tea, and then the remaining for breakfast the next day.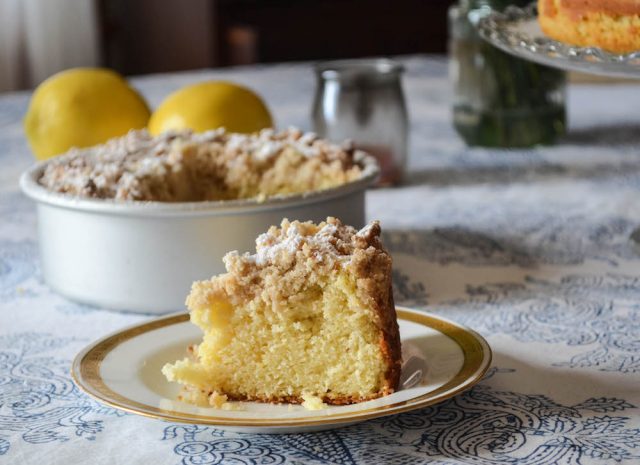 This recipe is now part of my new site, Simmering. It can be found here.
SaveSaveSaveSave
SaveSave
SaveSave