A Simple, Thrifty Homemade Chicken Broth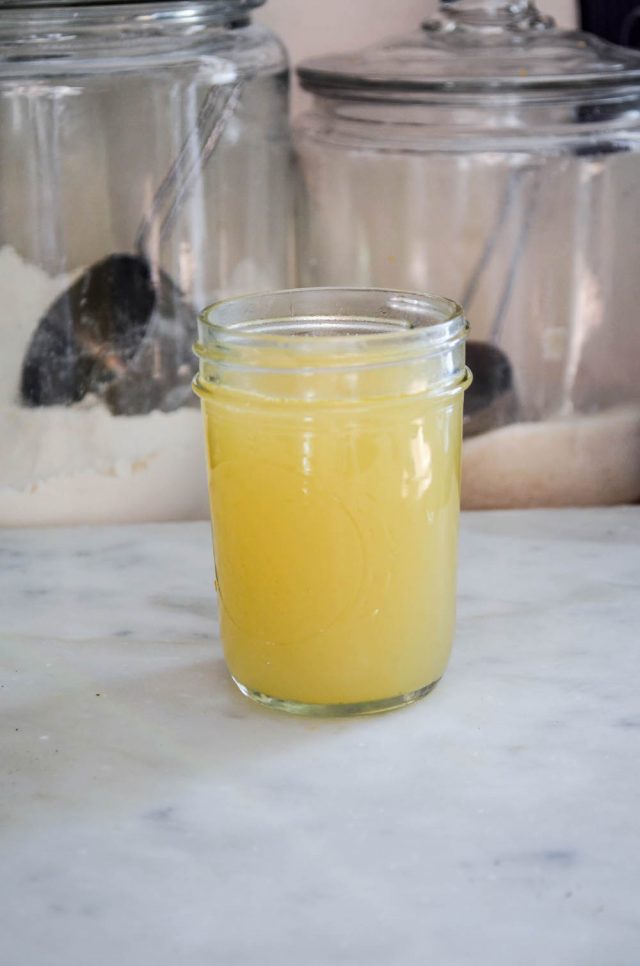 Longtime readers know how much I admire thrift in the kitchen, and love finding new ways to rejuvenate and repurpose leftovers. In fact, the very first recipe ever shared on this site 10 years ago was called recycled breakfast, using leftover bread to make an eggy breakfast bread pudding.
I roast a chicken once a week to every 10 days, and put every bit of it to use, including the leftover carcass. For this reason, I tend to stick with a simple salt, pepper and butter seasoning, knowing that I want a neutral chicken flavor for the impending broth.
Really, this broth I'm writing about is more a tip and rough guideline than a strict recipe. Some of you may already make a version of it (I hope so!), and if you have tips and tricks to offer, please feel free to share in the comments.
This homemade chicken broth is all about using up what you already have on hand, no special shopping required.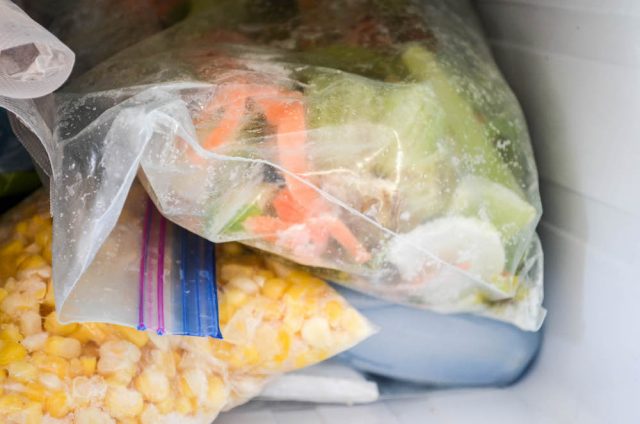 A little extra advance planning when prepping vegetables every day might also mean you've got a bag of veggie scraps in the freezer. A regular ziptop bag or container holds things like carrot peelings, nubs of onion roots, celery core, parsley and mushrooms past their prime, even the onion peelings, in my freezer. I tend to keep scraps from scallions and ginger in a separate bag to use for Asian broths. Do what you like with your own veggie bits and bobs bag.
If you don't have veggie scraps, use up whatever is in the crisper bin, and no need to peel them—that goes for garlic and onion, too. In fact, onion peels will add a lovely deep golden hue to the color of your broth. My broth goes something like this:
leftover carcass from a 3 1/2 pound roasted chicken
2 to 3 cups of vegetable scraps (or assortment of cut up carrots, celery, onions, garlic, parsley, etc.)
Add both a 6 to 8 quart pot and pour in enough water to completely cover them. Bring to boil over high heat, then season to taste with salt and pepper. Reduce heat to medium, and let it bubble away for 45 minutes to an hour until broth is flavorful. The liquid will be reduced by about 1/4.
Once the broth is cooked, strain it, remove any remaining chicken from the bones to use for soup, these homemade chicken nuggets, this chicken salad, or toss in some fried rice.
10 Years Ago: Seriously Delicious Ribs, Recycled Breakfast