Best Chocolate Buttercream Frosting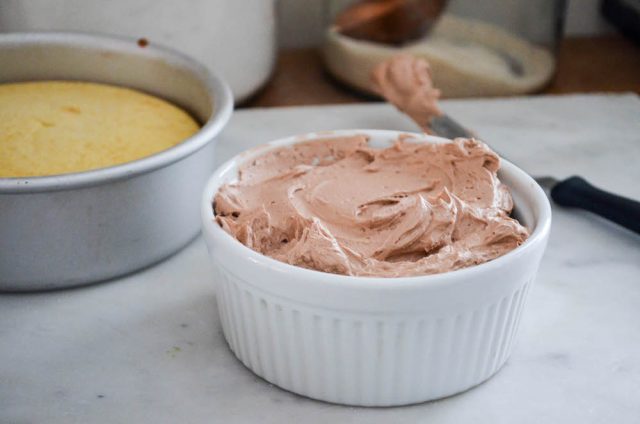 Recipe: best chocolate buttercream frosting
Oh my, I've been trying to get into this space for days now. I compose at least two posts a day in my head, about random thoughts, recipes, and stories I want to share. Getting them onto the screen is whole other story. Some how the days keep siphoning into the next one.
Yesterday we celebrated Michael's birthday. He would've been 58 years old. Honestly, I can't even wrap me head around that number. What would 58 look like on him? How is 58 supposed to look on anyone? What will I look like when I'm 58? Questions, always questions, rarely the right answers, if any at all.
There's no moving forward, only moving through grief.
I was doing something at the stove, for the life of me I can't remember what it was, but in thinking about his age, I thought about my own, and what those looked like parallel—my 44 to his 58. They sound so disparate, and yet aside from the puppy-like feeling I had with him, our ages never really came into play.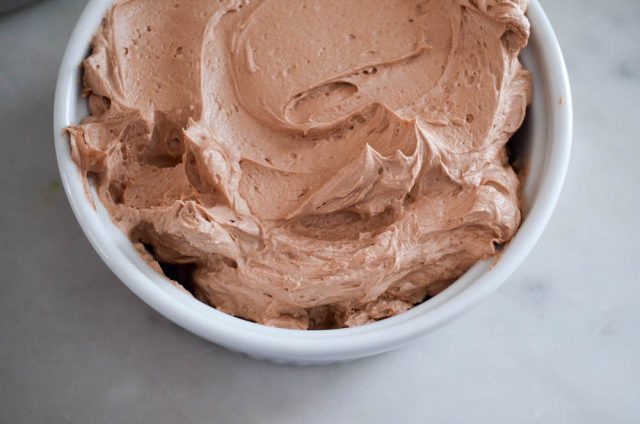 Making his favorite cake was the best gift I could give myself for his birthday.
He truly kept me feeling young, excited about the future because I could glimpse it from his present day. I realize that sounds most peculiar, and maybe I shouldn't write in such a stream of conscious sort of way, but here I am, and that is what I feel like doing here at the moment.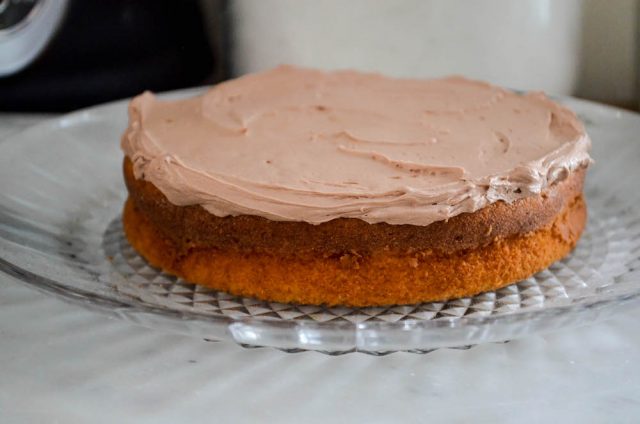 The weather graced us with a snow day which meant me and the girls got to hang around in our jammies all day long. A decadent treat, indeed. We began watching The Crown a week or so ago, and had a mini-marathon in between me cooking and baking Mikey's birthday cake.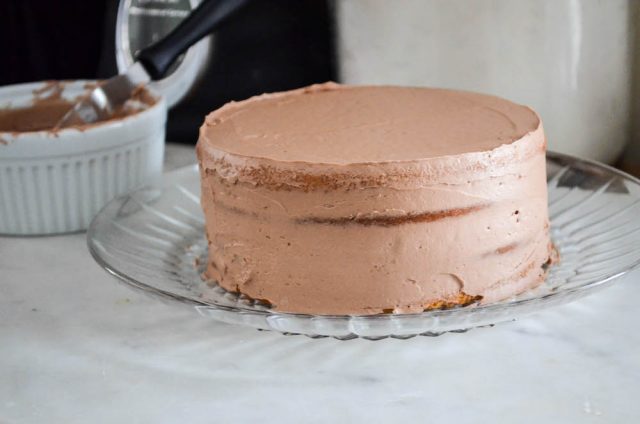 My old school Brooklyn roots shine in this cake— his favorite one, the same cake I made him every year, except for his 50th birthday. It's a Golden Vanilla Cake (basically this recipe, baked in 6-inch round pans), the best chocolate buttercream frosting in the center and also used as a crumb coat, then finished with a glaze of chocolate ganache. Yes, it's as perfect as it sounds.
Remember I mentioned creating a Homemade Devil's Food Cake Mix? That recipe hasn't been shared yet, but I've also begun working on a Golden Vanilla Cake Mix, too. So more to come on both those fronts. In the meantime, I wanted to share my recipe what I consider the best chocolate buttercream frosting.
Buttercream tends to get a bad rap for being too sweet, but it doesn't have to be. While you do need to use a certain amount of confectioners' sugar to balance out the amount of butter, it doesn't need to make your teeth feel like they're going to fall out. I use just enough to strike that balance, and some cream gets tipped in at the end to help create a luscious, creamy, perfectly spreadable frosting.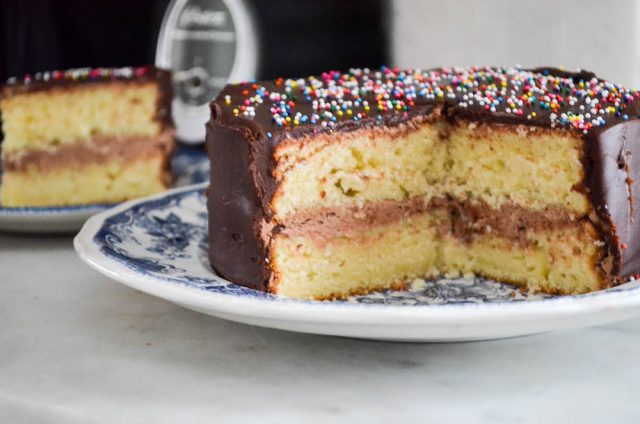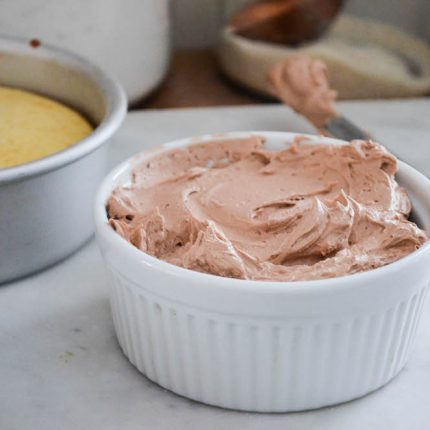 Best Chocolate Buttercream Frosting
Ingredients
1

stick

112 grams butter, softened

1/2

teaspoon

vanilla extract

1

cup

+ 2 tablespoons

145 grams confectioner's sugar

2

tablespoons

14 grams unsweetened cocoa powder

2

tablespoons

30 ml heavy cream
Instructions
Add the butter and vanilla to a large bowl and beat on high until fluffy, about 1 minute. Add the sugar and cocoa. Start out mixing on low speed until all of the sugar is incorporated, 1 to 2 minutes. Increase the speed to high and beat until very light and fluffy, about 2 minutes.

Add the cream, and beat on high for 4 minutes more. Use immediately, or store in a tightly covered container, in a cool dry place, for up to two days. If you choose to refrigerate the frosting, let it come to room temperature before using. Stir vigorously with a butter knife or offset spatula to fluff the frosting back up before using.
SaveSave
SaveSave
SaveSave