Cherry Chocolate Ripple Gelato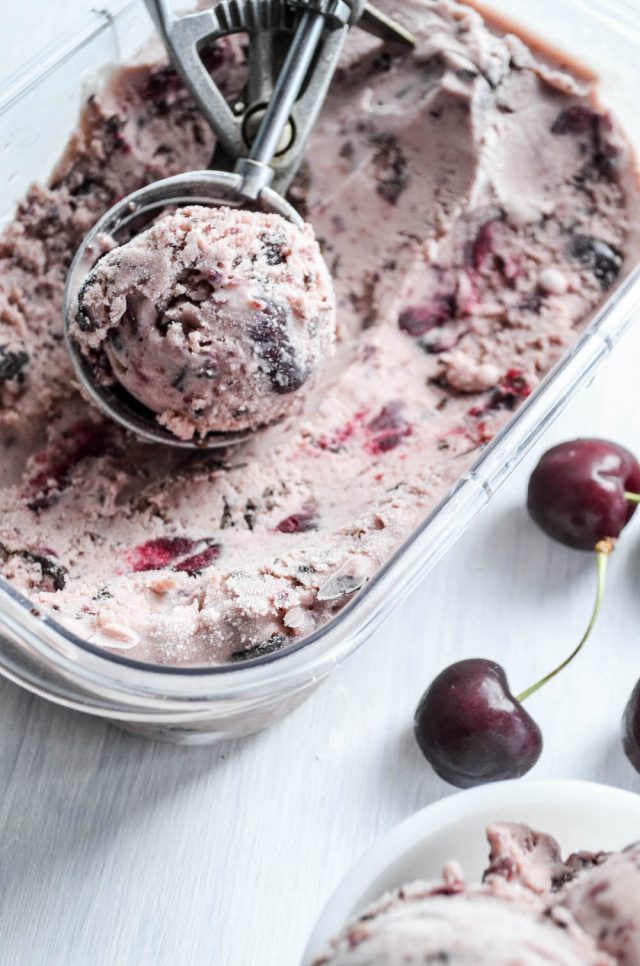 The freezer is plugged in! Hooray. Of course, it didn't go as seamless or easy as one would hope, but I'm no stranger to things not going as planned.
My first trip to Best Buy was successful in the chest freezer I wanted being in stock. Fitting it in the car was only possible after driving back home 26 miles to drop off the kids, and then clocking another 26 miles to return to Best Buy with an empty backseat so I could fold both seats down and fit the freezer in the car (had hoped just folding down the 60% split would work, oh well). All said, it was a 100 mile journey since I had to do the roundtrip drive twice.
Getting it in the house was much easier than I expected. The 5 cubic foot freezer is quite light, relatively speaking, though large compared to the size of my doorways. A little help from Bella, and we got it settled downstairs in the basement. As per the directions, I left it standing upright overnight so the coolant inside could settle since it had been resting sideways in the car.
Never in the history of anything has anyone been so excited to wake up and plug in a chest freezer. I mean, folks I've got to get myself a life, really.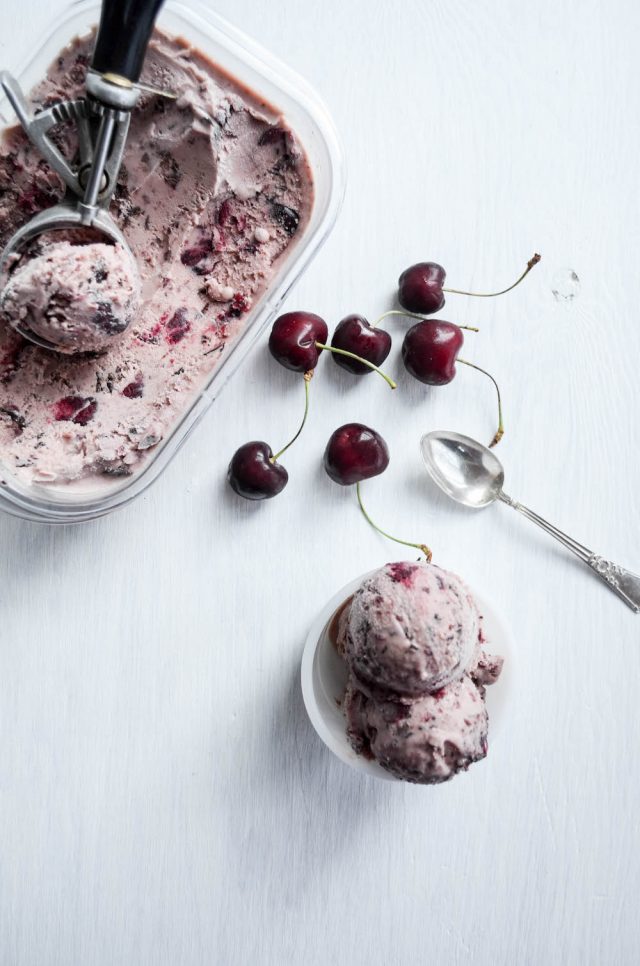 I ran down to the basement, plugged it in. Nothing. The blue light didn't come on. It seems the outlet that old behemoth chest freezer had been plugged into long before I owned my house was no longer working. I plugged something else into the outlet just to make sure it wasn't a defect with the new chest freezer. Nothing.
I scouted the basement outlets, searching for a three-prong outlet. Success. On the opposite side of the basement. This was already turning into too much work for a Sunday morning, but I could see the homestretch was near. I thought about all the fruits and vegetables I'd be able to freeze now. Visions of multiple ice cream maker bases tucked inside it one day floated through my mind.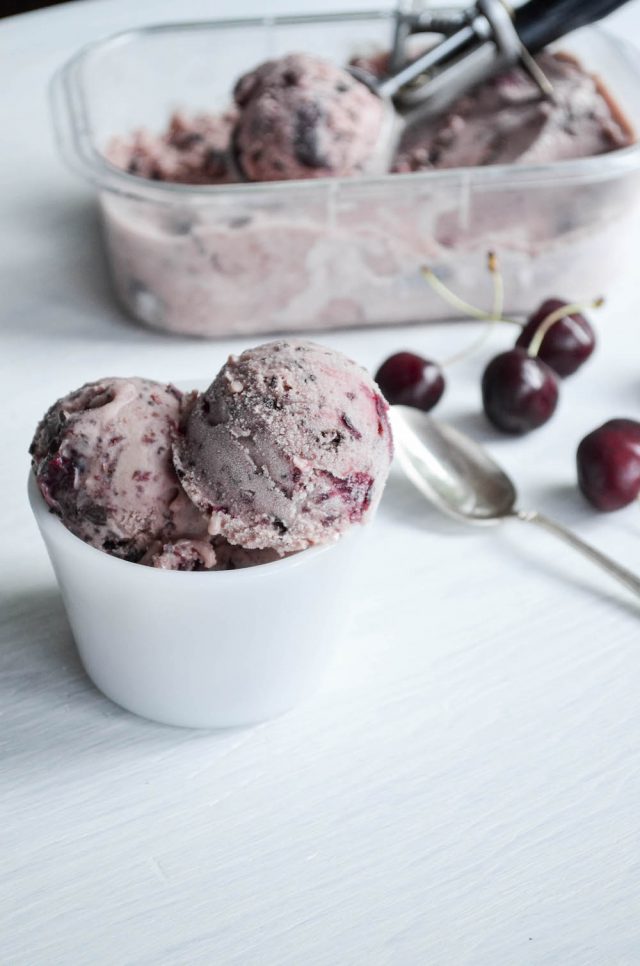 I pulled the dolly from the garage. Those things are not light to carry. Why is that exactly? I slid the chest freezer onto the dolly, carried the cinder blocks to the other side of the basement, and wheeled the chest freezer over. In case you're wondering, the cinder blocks are necessary because the basement was designed to take in water during heavy rains. It all drains into a hole in the floor equipped with a sump pump.
So, the cinder blocks are necessary for all mechanicals in the event of heavy rains, or worse flooding which has happened when the electricity goes out and the sump pump can't do it's job. Oh, do I miss living in the city every.single.day.
But I never had room for a chest freezer in Brooklyn. And, if I still lived in the city, I would've likely never met Matthew, and I can't imagine my life without him, so sometimes we end up just where we're supposed to be even if the road getting there is fraught with confusion, worry, and heartache. I've no doubt there'll be more hard times. That is just called life. Tackling those times with a kind, funny, loving person is what makes the whole journey worth it. Good thing he loves ice cream. I see a lot more of the homemade kind in our future.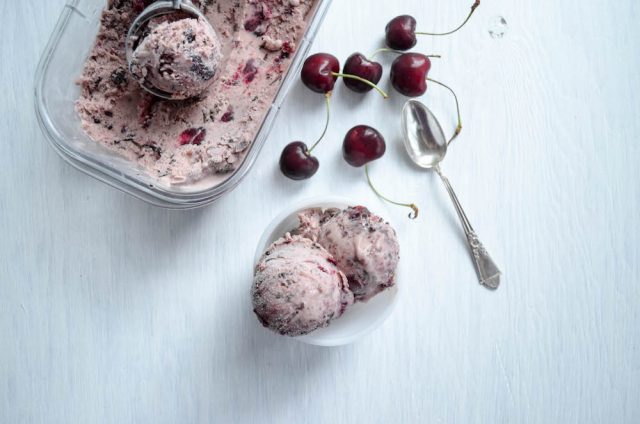 Nine Years Ago: Chocolate Peanut Butter Cupcakes, Zucchini Parmesan Hummus
Eight Years Ago: Zucchini Coffee Cake, DIY Cold Brewed Coffee, Cherry Lime Biscuit Muffins
Seven Years Ago: Milk-Braised Zucchini, Homemade Nut-Free Nutella, 20-Minute Marinara Sauce
Six Years Ago: Rustic Lemon Cake
Five Years Ago: Blackberry Old Fashioned, Raspberry & Chocolate Mint S'mores
Four Years Ago: Cantaloupe & Lillet Sparkler, Sweet Corn Ice Cream, Mixed Berry Muffins
Three Years Ago: Basil Pistachio Pesto, Raspberry Sorbet, Sour Cherry Jam
Two Years Ago: Chickpea & Fennel Tartine, Cherry Cashew Milk, Sweet Cherry Coffee Cake
One Year Ago: Summer Peach Cake, Penne Primavera, Sweet Summer Corn Soup, Roasted Peach Scones, The BEST Chocolate Cake Ever, Chocolate Cherry Banana Bread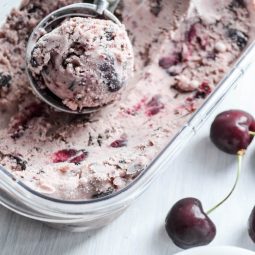 Cherry Chocolate Ripple Gelato
Ingredients
1

pound

448 grams sweet cherries, pitted & cut in half

½

100 grams cup sugar

2

teaspoons

fresh lemon juice

1

batch chilled Plain Base recipe here

2

ounces

56 grams bittersweet chocolate, chopped & melted
Instructions
Combine the cherries, sugar, and lemon juice in a medium pot. Stir to combine, and let sit for 15 minutes.

Place the pot over medium-low heat. Cook until the cherries start to soften, and the juices get thick and jammy, 10 to 15 minutes. Transfer to a bowl or container, and let cool completely (may be prepared a day or two in advance).

Be sure to freeze the bowl of your ice cream maker one day in advance before proceeding to the next step.

When ready to make the gelato, combine half of the plain base and half of the cherry jam in the bowl of a food processor. Pulse until well mixed. Whisk the puree into the remaining plain base.

Pour into the freezer bowl of your ice cream maker. Churn for 20 minutes.

Add the remaining cherry jam. Slowly drizzle in the melted chocolate. Churn for 5 minutes more. Transfer the ice cream to a container, cover, and freeze for at least 2 hours before serving.
SaveSave
SaveSave
SaveSave