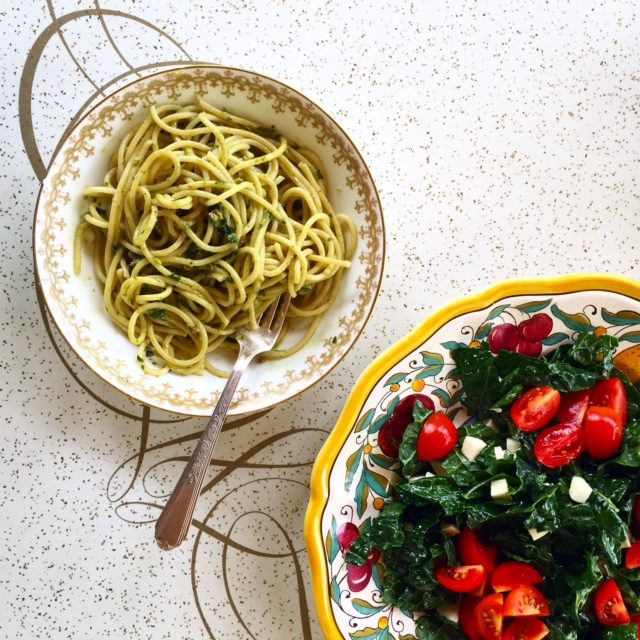 At some point, around the middle of last week, I felt like I should start carving marks in the kitchen wall for each day I managed not to quit Weight Watchers. It felt so much more challenging than when I gave it a go twelve years ago. Then I reconciled within myself that this will be a marathon, not a sprint. Life is just busier now than it was then, but I'm not as physically busy as I was then. Moving away from city life the past year has meant that I need to actually work at being active. Before it was a given. I walked most places, even on the coldest, slushiest of winter days.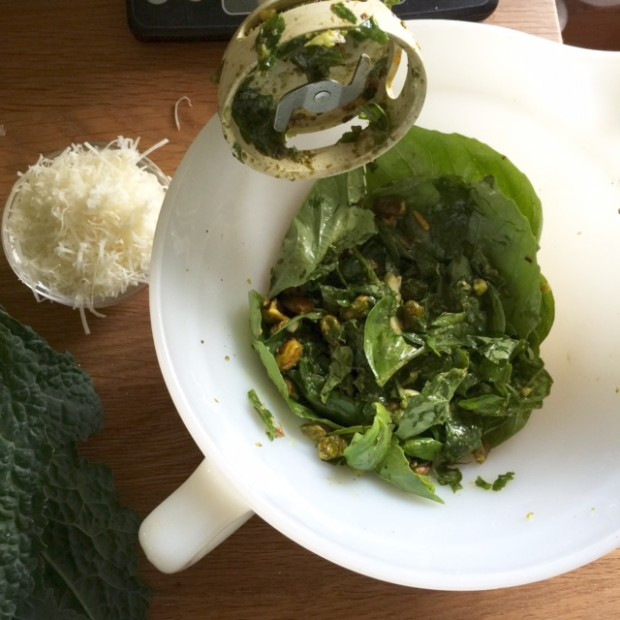 Right now, I'm taking full advantage of the nice weather, and realizing that I shouldn't feel guilty for taking 30 minutes to go for a walk after I drop the kids at camp. While I feel like there's never enough time to plow through my pile of work, it's equally important to allow time to work on myself.
I decided to stop stressing so much about points, without going down the slippery slope of excess. In the last week I've become more mindful of the impact of what I'm eating, and how I'm eating it. Grabbing something on the go is fine for busy days, but when it becomes the norm, then I need to reevaluate, and strip something away to feel less busy. I know, easier said than done. Rather than focusing on what I'm not getting done, though, I'm trying to appreciate what I'm getting accomplished.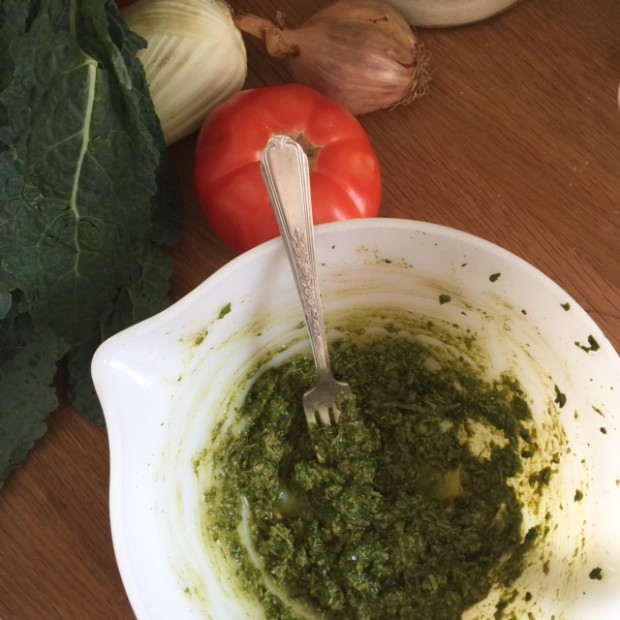 All the bunches of basil at the market had me craving pesto, and then Rachel posted this last week. It felt like torture. Nuts and olive oil are killers on my daily points (even if they are good sources of fat). Add in pasta, and well, I thought I'd have to just give up, and go to sleep at noon, having used up all my points for the day. Turns out it wasn't the case, so long as I could be okay with just enough pasta to satisfy my craving without eating myself into a carb-induced coma. Plus, the smaller serving of pasta inspired me to think of how else I could fill out my meal with point-friendly foods. Hence the big 'ol salad to go with it. Salads are a norm at dinnertime, but I rarely stop and take the time to make them for myself at lunch.
I promise not to chew your ears off with too much talk about Weight Watchers in coming weeks. I do, however, want anyone following the program to see that you can still stay in love with your favorite dishes, and can continue to cook from scratch without resorting to prepackaged foods.
Hope the week is off to lovely, and yummy, start for everyone.
Five Years Ago: Garlic Scape Pesto
Four Years Ago: Homemade Nut-Free Nutella
Three Years Ago: Lemon Olive Oil Cake
Two Years Ago: Lemon Thyme Pesto
One Year Ago: Sweet Corn & Lemon Thyme Ice Cream
Basil & Pistachio Pesto
Makes one small jar
I used Rachel's method for making this batch of pesto since both my mortar and pestle, and food processor are at my apartment in Maryland. The very old immersion blender I have wasn't quite powerful enough to do the trick. In the end, I used my wooden cocktail muddler to make sure the basil and nuts were ground enough. What I should've done was dig out my mini-chopper, somewhere down in the basement, which is why I'm writing the recipe that way for you here.
1 medium bunch basil, rinsed, patted dry & packed
1/4 cup (25 grams) shelled pistachio nuts, toasted
2 garlic cloves
1/4 cup (25 grams) grated Pecorino Romano cheese
1/4 cup (80 ml) extra virgin olive oil
1/4 teaspoon sea salt, or more, to taste
Add the basil, pistachios, and garlic to a mini-chopper (or use Rachel's method, found here). Pulse until the whole mixture is finely chopped. Remove the blade. Using a fork (I like that it acts as a rake pulling the ingredients together), stir in the cheese and olive oil. Season with salt, to your liking. Store, covered, in the fridge for up to one week. May also be portioned out into ice cube trays, and frozen.
Read Rachel's method for serving the pesto with pasta.
Serving size: 2 teaspoons
Points per serving: 2