Cold Soba Noodle Salad with Smoky Tahini Dressing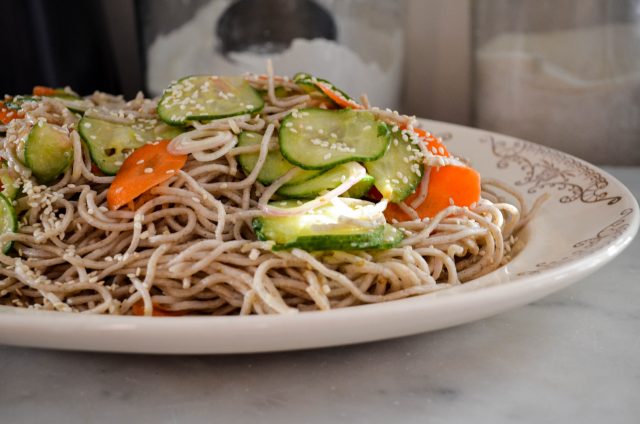 Back on a cold, wintery, February day, I decided to cozy up with some cookbooks sitting on my living room shelf. When Heidi's book Near & Far came out a few years ago I quickly ordered it knowing I'd want to own it, yet never sat down to fully appreciate it.
As expected, I fell in love with it on that snowy day when I finally thumbed through the pages, reading it cover to cover. Two recipes quickly caught my eye. One was a buttermilk cake made with rye that I'm quite certain is the same cake Mimi makes at Made in Ghent. I made that recipe, and added a handful of crushed fennel seeds and some clementine zest to the batter. Wow. I hope to share it with you one of these days.
The other recipe that inspired me to head into the kitchen was a cold soba noodle salad. I realize cold noodles in the dead of winter might've been an odd choice, but it was just what I needed to break the malaise of yet another winter day, held captive in the middle of nowhere.
Now that summer is in full swing, this salad is perfect for picnics or relatively lazy dinners when you want to keep cooking minimal. I kept the dressing mostly intact from the original recipe, only swapping in apple cider vinegar for the brown rice wine vinegar. Feel free to revert back if you want.
The dressing comes together using a mortar and pestle. I'm quite sure it could be made in a small food processor or mini-chopper. If you really wanted to keep it simple, you can probably use tahini in place of the sesame seeds and a few pinches of ground coriander, eliminating the need for any equipment beyond a mixing bowl and whisk. I've not tried this, though, but would love to know if anyone does.
Heidi used radishes, including the tops, in her cold soba noodles. Nary a radish was to be found in my fridge, so I used carrots and cucumbers, slicing them paper-thin. I'm curious to try this with radishes now that they're available at my favorite farm stand up in Red Hook.
The dressing also calls for two kinds of paprika, smoked and sweet. I found that somewhat fussy, and just used smoked. Again, if you feel inclined and have both on hand, then add a pinch of sweet paprika, too.
I'm off to savor every second of my last vacation day, for now at least. I've got dumpling dough resting to make some for dinner, and a panzanella waiting in the wings for lunch.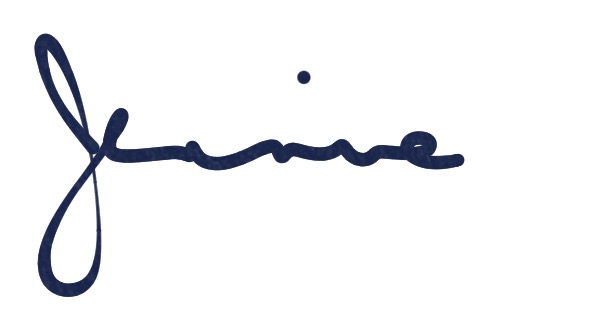 Soba Noodle Salad with Carrots & Cucumbers
Ingredients
225

grams

| 8 ounces dried soba noodles

1

tablespoon

toasted sesame seeds

plus more for serving

1½

teaspoons

coriander seeds

fresh or dried

1

teaspoon

creamy

churned honey

½

teaspoon

smoked paprika

½

cup

good quality olive oil

¼

cup

apple cider vinegar

Sea salt & freshly ground black pepper

to taste

1

shallot

thinly sliced

1

–2 carrots

thinly sliced into coins

1

cucumber

thinly sliced
Instructions
Bring a large pot of salted water to a boil. Cook soba noodles al dente according to package directions. Reserve ¼ cup water before draining noodles. Rinse noodles under cold water, and drain again.

Meanwhile, add the sesame and coriander seeds to a mortar, and grind into a paste (it's okay if it's grainy). Whisk in the paprika, honey, oil and vinegar; season with salt and pepper.

In a deep bowl, add the noodles, shallots, carrots, cucumbers, and sauce; toss to combine, adding water 1 tablespoon at a time if sauce seems too thick.

Arrange on a platter, garnish with some more sesame seeds and serve.