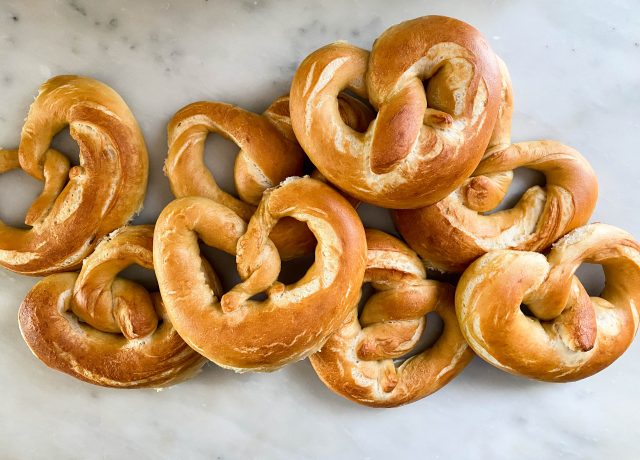 Who doesn't love a warm soft pretzel? I know someone out there is reading this, thinking "um, me, Jennie". That's fine—to each their own, right? As for me, I have a weakness for them, so making homemade soft pretzels is one of my favorite weekend baking projects. Although, I must say they're easy enough to even make on weekdays. I've been known to start the week making a batch on Monday mornings, a great way to chase away the post-weekend blues.
I shared a recipe over at my other site for these home soft pretzels, an adaption of the recipe in Classic German Baking by Luisa Weiss, which I think makes these soft pretzels more like the ones I grew up loving in NYC. Some other recipes you'll find there include a chocolate buttermilk cake, no-churn strawberry ice cream, charred scallion & turmeric dressing, butterscotch cookies, watermelon ginger lemonade, whole-grain Japanese milk bread (shokupan) and a chocolate tahini banana bread.
Hope to see you over at Simmering: cooking & life musings from In Jennie's Kitchen! Peace & be well, friends.