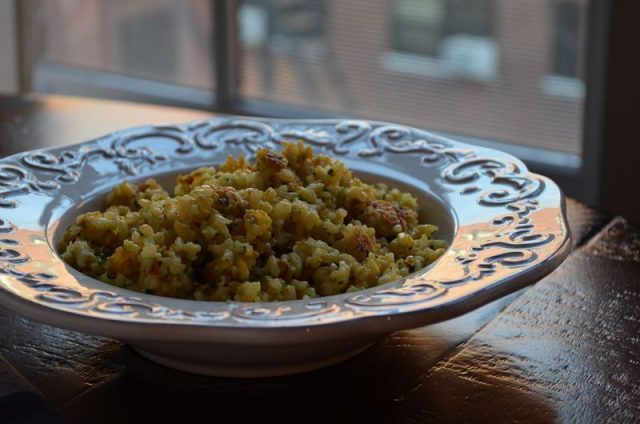 Isabella has been completely immersed in the world of Harry Potter lately. Her curiosity began just before Mikey passed away. We watched the Sorcer's Stone as one of our pizza and movie night treats. It whet her appetite, and all she wanted from that point on was to read the books.
Michael had promised to buy her the Sorcerer's Stone as a reward if she finished her math summer study packet before we left for Cape Cod. They had been working on it together during the weekends when he was off from work. The night Michael died, I walked home to tell Isabella the news. She knew it in her heart, but had held out hope that I would return home to say he was okay. I knew that feeling. I held onto a shred of it as I sat in the ER, wishing desperately that it was all a dream.
After we talked in the hallway, and went back in the house crowded with friends and family, Isabella asked me what would happen with her homework packet. I unapologetically said "screw the homework packet". It wasn't the proper thing to say, nor appropriate language for an 8 year old to hear, but that's exactly how I felt. She worried what her teachers would say, and I assured her they would understand.
She didn't say anything, but I knew the Harry Potter book was on her mind too. She'd worked so hard all summer. I surprised her with the entire set of books before we embarked on that first family trip without him.
How did I even get on this crazy Harry Potter thread? Well, as I've said, I seem to be stuck in Hogwarts. As she finishes each book, I proceed with caution and watch the movies with her. Frankly, the kid has faced the biggest of fears these last six months, so I don't think Voldemort holds any horror for her. While watching the Order of the Phoenix, I had to step away so she wouldn't see my tears. It's the part where Voldemort is taking over Harry's body, feeding off his scariest and saddest memories. Harry fights back by channeling his good memories, those of his parents and friends. He has experienced moments that Voldemort couldn't begin to understand, and with that power he casts the evil being from his body.
I don't know how the series ends, so please no spoilers. What I do know is the sentiment that was being expressed in that moment. Every day we're faced with challenges. Sometimes it feels like obstacles lurk around every corner, and the good memories are what keep the fire in our hearts and souls alive.
Last week I went on a thawing spree in the freezer. Leftover pantry items were piling up, so I took a bunch of things out to start using them up. Frozen cooked chickpeas provided us with homemade hummus two days later. Red merlot beans became quesadillas, and then there was a huge bag of brown rice. I stared at it for days, knowing all along I wanted to make arancini, Italian rice balls, with it. When I finally set out to do so, the bread I thought was stale actually wasn't dried out enough to make bread crumbs. I would've thrown in the towel, but the memory of freshly fried rice balls left me with a hankering that needed to be quenched. I should also mention I'd mixed all the filling ingredients, so there really wasn't any turning back.
At that moment, I stared at the cast-iron skillet and decided to do something that might be considered a culinary international incident. I heated some olive oil, dumped the rice mixture into the hot pan and proceeded to make this Italian Fried Rice. The anticipation of the potential this dish had, far out-weighed the fear of wasted ingredients. It wasn't a life-changing risk, but it was proof that bits of the old me are still in there. I just need to keep choosing to take more risks each and every day because determination and fearlessness are the most important ingredients for any life recipe.
Italian Fried Rice
serves 4
I used brown rice for this recipe becasue that's all I generally cook. I love Massa Organics. If you prefer white rice, I'm sure it would work well here too.
2 large (100 grams) eggs, lightly beaten
1/4 cup packed (7 grams) fresh flat-leaf parsley, chopped
1/2 cup (30 grams) grated Pecorino-Romano cheese
Freshly ground black pepper, to taste
4 cups (614 grams) cold, leftover brown rice
3 tablespoons (45 ml) extra virgin olive oil
Add the eggs, parsley, cheese and black pepper to a deep bowl. Beat with a fork to mix well. Add the rice and use the same fork to stir the mixture together until it is well combined.
Heat a cast-iron skillet over high heat. Add the oil and tilt the pan to swirl it to the edges. Once the oil is shimmering, about 30 seconds, add the rice mixture. Give it a good stir with the fork, then spread it out into a single layer in the skillet. Cook until the bottom gets golden and forms a crust, 6 to 8 minutes. Use the fork to stir and break it up, then spread into a single layer again. Cook for 2 more minutes, then serve immediately.
Leftovers may be stored for up to three days in a tightly sealed container, and reheated in a skillet over medium heat.
SaveSaveSaveSave