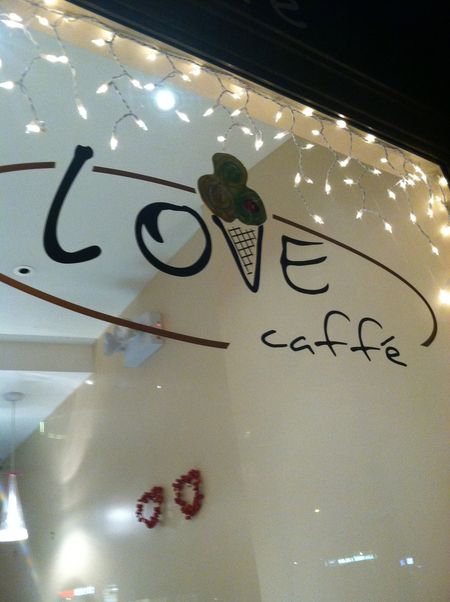 I felt like I was coming out of a fog the last two weeks. The six month mark arrived the same day as what should've been his 52nd birthday. The day was surprisingly calm and peaceful. I say surprising, because I honestly didn't know what to expect. Even though I resolved myself to celebrate and be thankful for him ever having been born, I wasn't sure how I'd feel when actually faced with the day.
By the end of it, though, me and the girls hadn't just gotten through. We laughed, we hugged and this next part will sound crazy, but none of us cried. The not crying part is a head trip. I mean, he only died six months ago. Shouldn't I have cried? People see me daily, with a look of sadness in their eyes, and ask how I'm doing. I feel weird when I say we are doing well. There's such a pressure of what people perceive, and if I don't fit with that perception, am I greiving properly, or enough?
I told you, it's a head trip. I know there are no rules to any of this. I know my journey is different from that of my daughters, different from that of other men and women who have walked this same path. No one can tell me how to grieve. I know it to be true, yet I feel as though I walk with a spotlight glaring on me at all times.
Through all those feelings the last two weeks, I still felt like I was headed into a new phase. One of acceptance, and a renewal of strength to want to keep going on this journey because turning back just isn't an option.
And then I come home on a Friday morning after dropping the girls at school and daycare, and decided to flip through the channels. I happen upon PBS Kids and a wave of sadness hits me like a tidal wave. Super Why was on, and at that time just over six months ago, I would've been coaxing Virginia into her shoes, getting her to daycare late, yet again. Our mornings were very cozy and relaxed before Michael passed away. He would walk Isabella to school, it was the highlight of his morning. Virginia and I would walk them to the door, blow millions of hugs and kisses, then scurry back inside to curl up on the couch and eat breakfast—poached eggs were her favorite.
There are no more leisurely mornings.
Then today, I was in the car with the girls, running a myriad of errands. It's President's Day Weekend, so the city has a quiet undercurrent. Many of my girlfriends are off on vacation with their family. I used to live for the three-day weekends, when we got him for one extra day. That third day in a row, all four of us together, meant the puzzle was complete for one more day, before we had to face the daily grind. Anyway, as I was driving, I thought about how we'd often load the girls in the car and drive to Queens for empanadas at Empanadas Cafe. It was a long way to go, and we could've had good grub in our hood, but the drive to Corona was a nice reprieve from the gentrified airs of Smith Street.
We haven't been to Empanada Cafe in over six months.
Last summer we also took the girls to Roosevelt Island for the first time. Michael got out of the car and took Isabella for a closer look as the tram was taking off, while Virginia and I watched from the car with Feelin' Groovy serenading us in the background. It's moments like that which leave me wishing I could build a time machine.
Could I live a lifetime knowing all I had to do was be strong a handful of days a year—a birthday, Valentine's Day, Thanksgiving? Of course. It's the smaller life moments that I miss more. It's knowing I have to constantly go through them alone, even when I'm in a room full of people who love me. It's just they can't possibly love me the way he did. No one ever will, regardless of whether I ever meet someone new. They will never be him, and that's really hard to accept.
I had planned on writing about a new Italian fried rice I made earlier in the week. It's a great recipe, and I'm eager to share it with all you. I needed to clear my head first, though, and writing here is the best place I know how to do that.