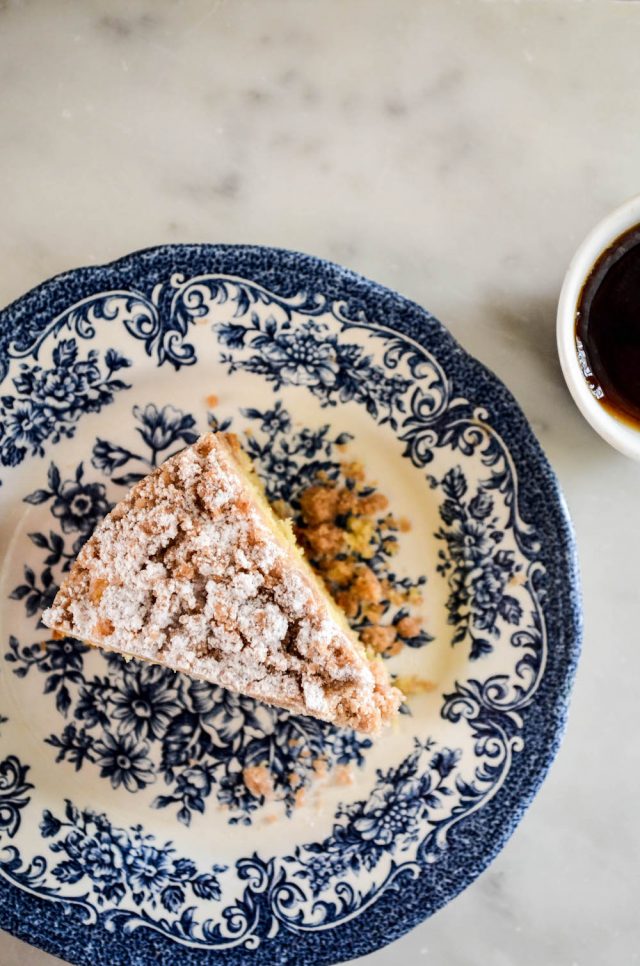 A few days ago I did something I do often. I posted a photo on Instagram of something I baked. Little did I know a photo of a rather humble cake would set my inbox ablaze with pleas for the recipe. Okay, maybe it wasn't just one photo. Maybe it was quite a few. The fact that it was late at night when many of us get cravings, or the fact that many people also woke up to see this swoon-worthy Classic Crumb Cake in their feeds, probably made the sense of "I must have this recipe" even more urgent.
I understand completely, having been weaned on some of the best crumb cake ever during my early days in Brooklyn. I've likely written about this before, but College Bakery, long gone now, made the BEST crumb cake I've ever tasted.
I've quite a few recipes for crumb cake on this site, but none for a straight-forward, classic crumb cake. Although these are all lovely ones!
Speaking of crumb cakes, how many of you call it coffee cake? I've had this discussion before when talking about danishes (see this one). I suppose ultimately, whether we're discussing a crumb topped vanilla cake, or an enriched, brioche-like dough filled and wrapped like this couronne, the simple idea that they pair so well with a cup of joe explains why many call them coffee cakes.
Whether you call it a Classic Crumb Cake or a Coffee Cake, the ratio of cake to crumb is crucial.
The good news about this classic crumb cake is it comes together quickly. The other evening my craving struck while re-watching Gilmore Girls for the 27th time. Matthew and I had been discussing crumb cake the previous night before going to sleep. Then I watched the episode where Luke made Rory a crumb cake for breakfast on her birthday, and that sealed my fate.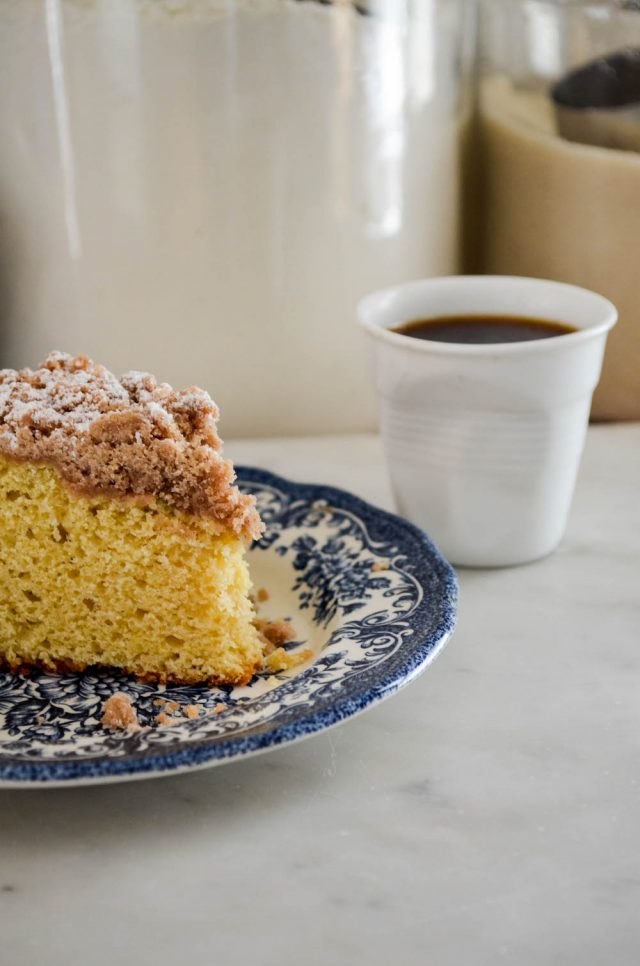 Into the kitchen I went, and within 15 minutes, the cake was in the oven, baking while I took a shower, and got ready for bedtime. You can only imagine how wonderful it was to go to sleep, and subsequently wake up, to the smell of butter and cinnamon wafting throughout the house. Finishing your crumb cake with a blizzard of confectioners' sugar is optional, I guess. Maybe.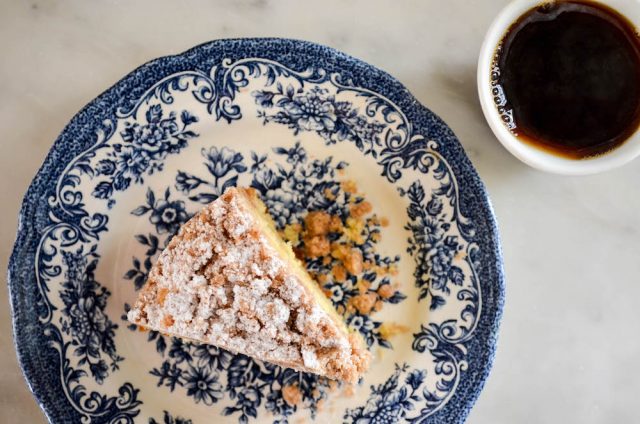 This recipe can now be found here.