Small Batch Espresso Brownies
A small-batch recipe that bakes up just eight two-bite Espresso Brownies when you need a chocolate fix, but also want portion control. 
You know the feeling of walking through your own life in slow motion? That's a bit what today has felt like. I carried an innocence in my heart the last day he was alive, and for the most part it's been gone, until this morning.
While sitting at my desk, I felt the wave wash over. The reminder that at this time seven years ago he was here, and we had no idea he had 24 hours left. I read a quote on Instagram earlier—"I was supposed to spend the rest of my life with you, instead you spent the rest of yours with me".
Had you asked me a few years ago, I would've say "eh". Happiness is a business these days. Walk into any Barnes & Noble, and you'll see it at every turn of the corner, the elusive secrets to it for sale. I waver between finding meaning in these inspirational quotes, and tiring of the way peace has become a commodity, as if it were that simple. Easy is what most people want, and few, if any, get.
Something about that quote, though, made my heart burst, and feel calm, a hidden chamber suddenly unlocked. I've been experiencing grief through the lens of my loss, and not his gain.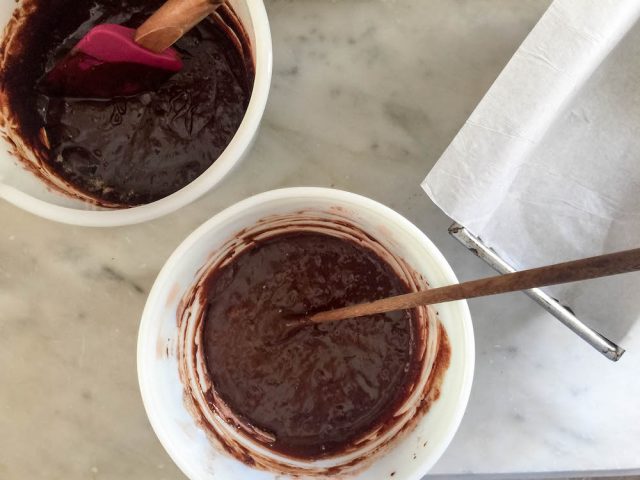 We met when Michael was 35. I was just 21, so much learning and love yet to do. We both had scars from loss, grief, disappointment in life and people. What I don't think he realized at the time, though, was how ready he was to settle down and create something more, something bigger than life as he knew it.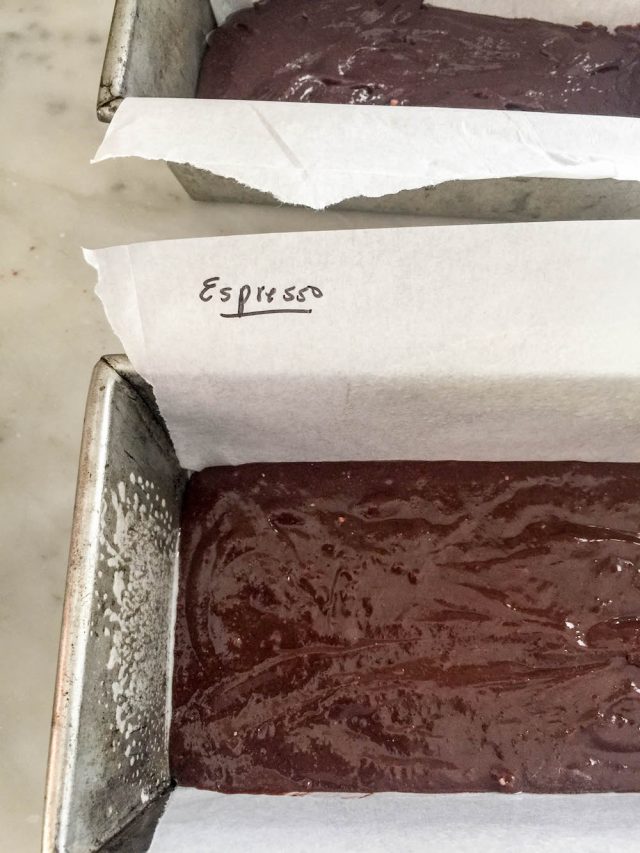 When I absorb the reality of losing him, knowing that I got to spend his last 16 years on this earth making him feel loved, special, and cared for, I realize what an amazing gift it was indeed. Even processing the girls' loss through this lens makes me see that while they carry heavy hearts, and struggle daily with his absence, their existence brought him two of the greatest joys. Fatherhood became Michael's most meaningful work in his life.
Most curious to me is how reading that quote made me feel at peace with loving both of them, my M&Ms, one representing my past, and both of them my present and future.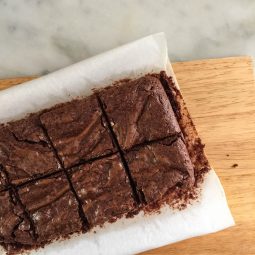 Small Batch Espresso Brownies
Ingredients
3

ounces

85 grams bittersweet chocolate chips

4

tablespoons

56 grams butter, cut into pieces

3

tablespoons

25 grams whole wheat pastry flour

2

tablespoons

12 grams good quality dark cocoa powder

¼

teaspoon

1 gram fine sea salt

½

teaspoon

5 ml vanilla extract

1

large egg

1 ½

teaspoon

instant espresso granules

7

tablespoons

88 grams granulated natural cane sugar
Instructions
Preheat the oven to 350ºF. Cut a piece of parchment paper large enough to cover the bottom and sides of an 8-inch loaf pan. Grease one side of the parchment, and fit it (ungreased side down) into the pan.

Add the chocolate and butter to small pot. Turn the heat to low, and let cook gently, stirring occasionally, until butter and chocolate are melted. Alternately, you can add the chocolate and butter to a medium, microwave-safe bowl. Cook on high power in the microwave in 30-second intervals, stirring in between each cycle, until the chocolate and butter are melted. Be careful not to burn the chocolate. The timing depends on the wattage of your microwave.

Stir in the vanilla extract; set aside to cool slightly.

In a small bowl, whisk together the flour, cocoa, and salt; set aside.

Add the egg, espresso, and sugar to a clean, large bowl. Whisk until well mixed and espresso is mostly dissolved. Whisk in the melted chocolate mixture. Using a rubber spatula, fold in the flour mixture.

Pour the batter into the prepared pan, spreading it evenly to the sides. Give the pan a tap on the counter to help it settle, too. Bake for 23 to 25 minutes until the center is set and the edges gently pull slightly away from the sides of the pan. Let cool completely before cutting.