Candied Jalapeno & Pineapple Margarita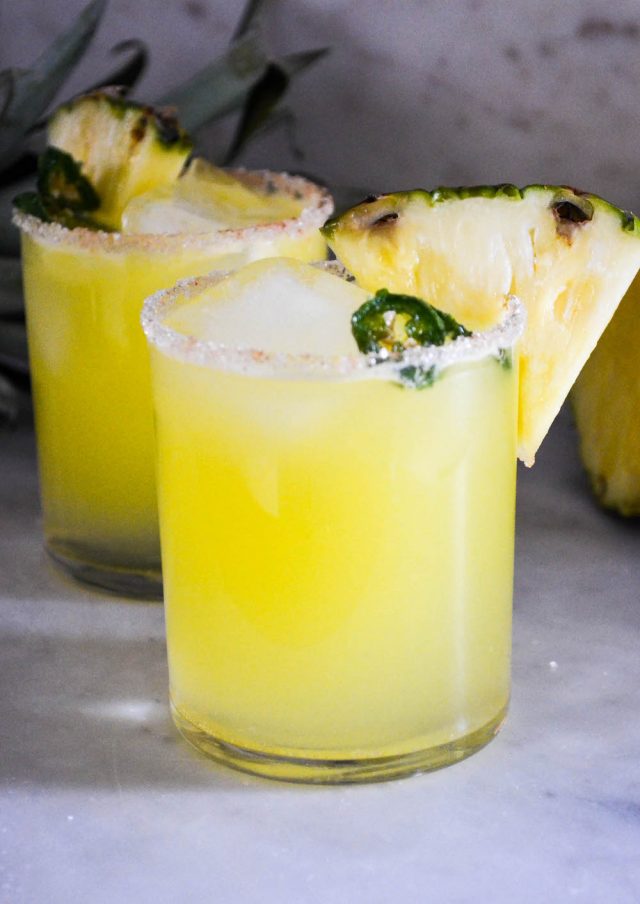 I created this recipe recently for The Spruce, and wanted to pop in to share it with you since quite a few people seemed excited when I shared a sneak peek on Instagram. Michael and I used to be huge fans of margaritas, and admittedly, I don't drink them very often anymore (bourbon is usually my first choice). Well, except for this Italian Cadillac, which might actually be my all-time favorite spin on a classic margarita.
The candied jalapeno part of this recipe is addictive, and would also make a wonderful garnish for non-alcoholic drinks where you want to add a zing. I might even try adding some to my next salad for a sweet & spicy surprise. If you pop on over to get the recipe (link is below), please think about rating it, too (thanks!).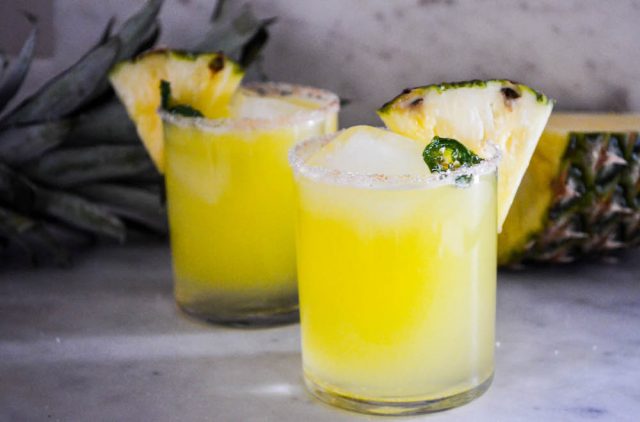 Get the recipe for my Candied Jalapeno & Pineapple Margarita here.
SaveSave